Travel the World on The Voyager with Josh Garcia
I have done a good amount of traveling, but I still like to sit back and enjoy a good travel show. It helps inspire where we want to go next! One of my favorite travel shows that has hit NBC is a new show produced by O·C·E·A·N by Carnival Corporation called The Voyager with Josh Garcia. It's about world traveler and Youtuber Josh Garcia, who lives aboard the Carnival Breeze and travels the world and lets us see a portion of his experiences and interactions. You're probably going to want to book a trip when you're watching, because each time we watch all of us are talking about when we can go visit Josh's destination! Thanks to Carnival for inviting us to partner with them to check out The Voyager show and share with our readers for the #SailAwayOcean campaign.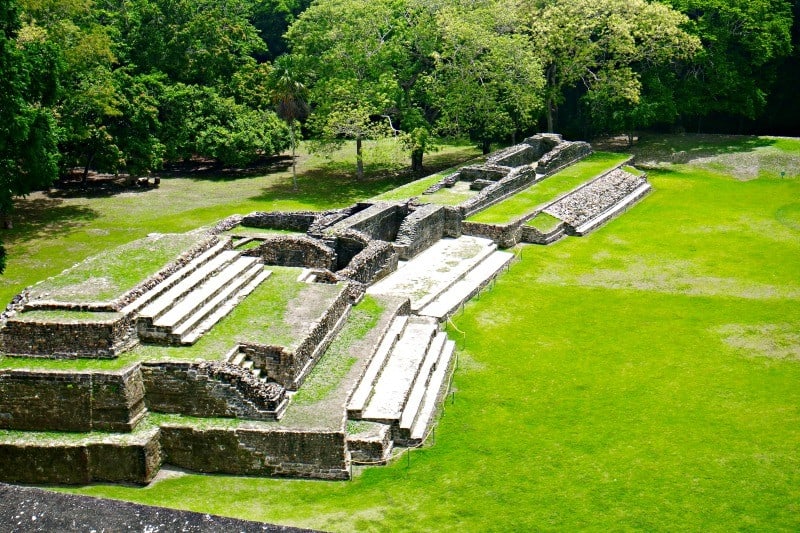 I think this show is unique in everything that is offers. Watching this show, I felt as though it was very authentic. Josh has a lot to offer us as viewers. I have loved watching the episodes, so far—but I really enjoyed Episode 2. Learning about the Mayans and their way of life was truly awesome- we were visiting Mayan ruins earlier in the summer in Belize so the kids loved seeing more about them and learning more. The history comes to life when it's right there in front of you- and when you are watching segments about things just like you visited, it brings back the memories and reinspires you to head out again…and again.

Josh gets to experience food, culture, and people of places like Cozumel, Mexico and even Playa Del Carmen, Mexico. The beauty of the destinations is breathtaking, but the people are also pretty amazing. It's not every day you get to dive into a new culture, so it is very refreshing to be watching Josh as he travels in this new show. Another really cool thing about Josh's travels is that he is highlighted traveling on the Carnival Breeze. The Carnival Breeze is located at one of the most popular ports of all in Cozumel (where we spent our honeymoon and visited on our Carnival Magic trip this summer!).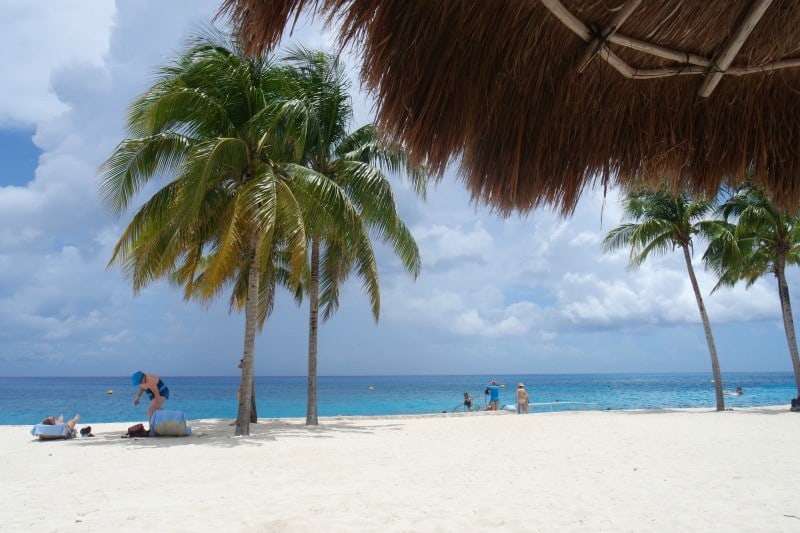 After seeing The Voyager and getting to experience it firsthand, I can see why people are so fascinated with this part of the world.
Make sure you turn into The Voyager on Saturday mornings on NBC. You get to watch along as Carnival helps show you the beauty of the world. You'll feel inspired and like you want to travel the world yourself. We all get inspiration from somewhere and I am definitely getting some travel inspiration from this awesome show. FYI, this Saturday's episode is all about CHOCOLATE. l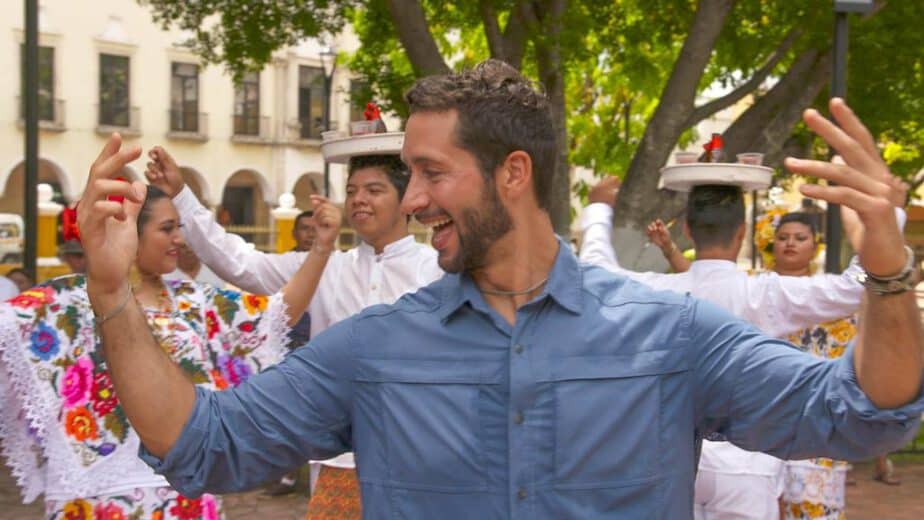 I hope you'll watch The Voyager with me and let me know what you think. It's not every day you get to experience this beauty and culture, so tune in!