What kids love about a cruise on Carnival Magic
We did our first family cruise this summer. I've cruised before. My husband and the kids had not been, so all things were new and exciting for all of them (and for me, of course). There were just SO many things to see and do and hear and watch and try through the course of the weeklong cruise that it really gets hard to share them all. SO, I took it to the kids. What WERE the things the kids loved most on Carnival Magic? Don't forget to check out our post about our fun day in Costa Maya! #LetsGoCarnival
Please note these are in no particular order!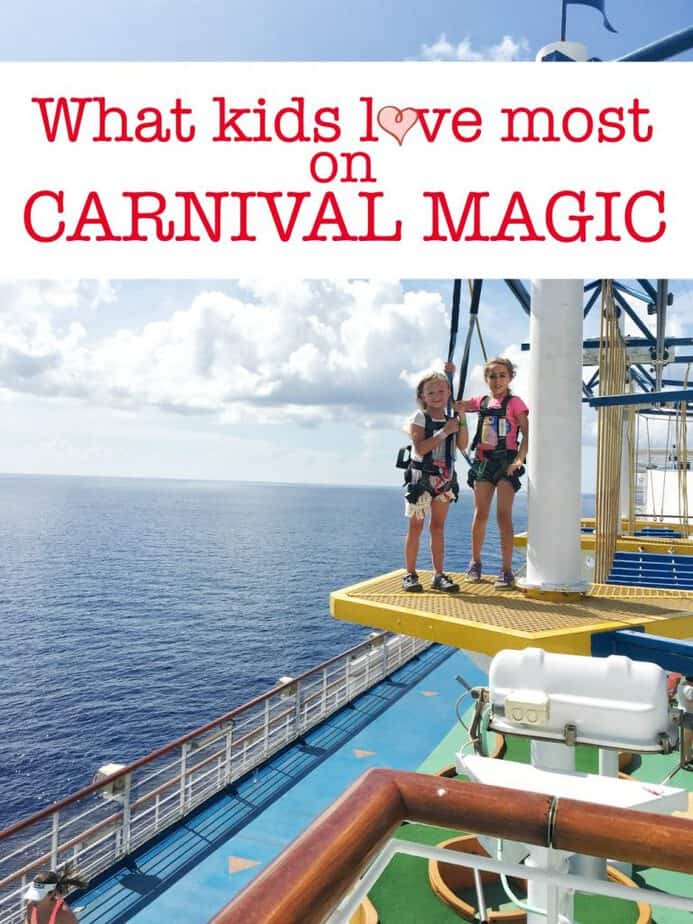 *A bunk bed IN the ceiling! It comes down!
*Towel animals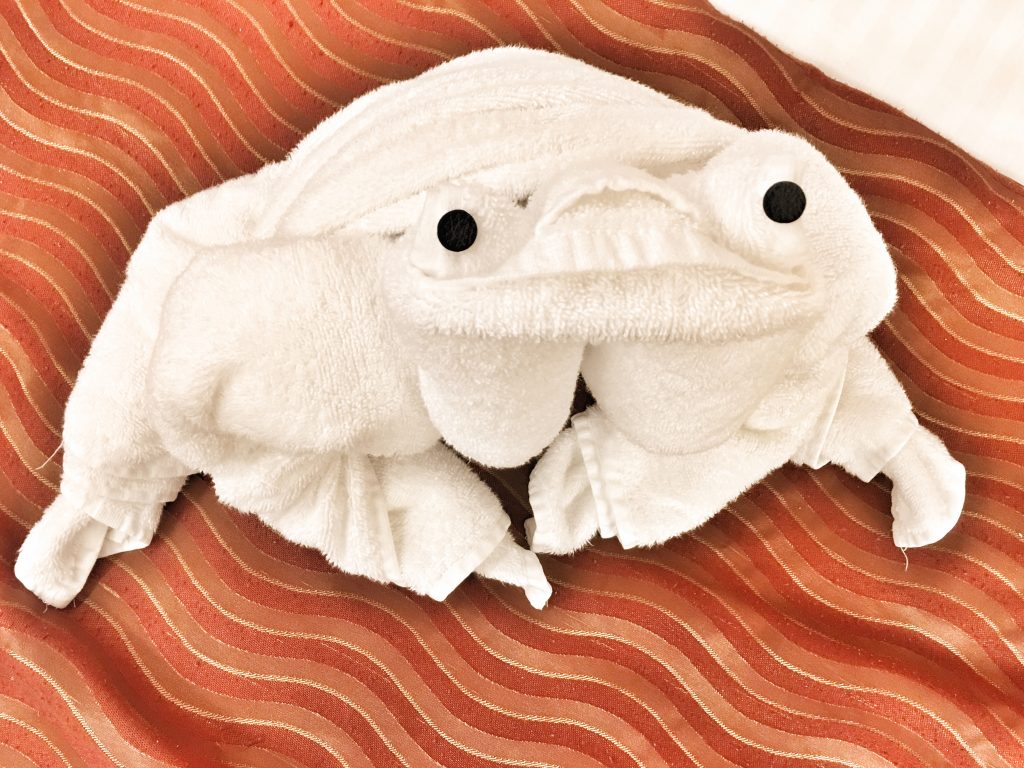 *Fruity Drinks

*When you have a food allergy, the people bring you a menu so you can have safe food for the next day to eat and you get to feel like you are FAMOUS because you know what dinner will be the next day (our son cannot have dairy).
*You can find chocolate at the buffet for breakfast, lunch AND dinner!
*Mini golf and giant foosball table games in the middle of a ship
*Dive in movies with popcorn and it's dairy free so all of us can have some!
*Stuffing bears to bring home with our cruise pals in Camp Ocean (Officially known as Beary Cuddly Workshop)
*Snorkeling on port days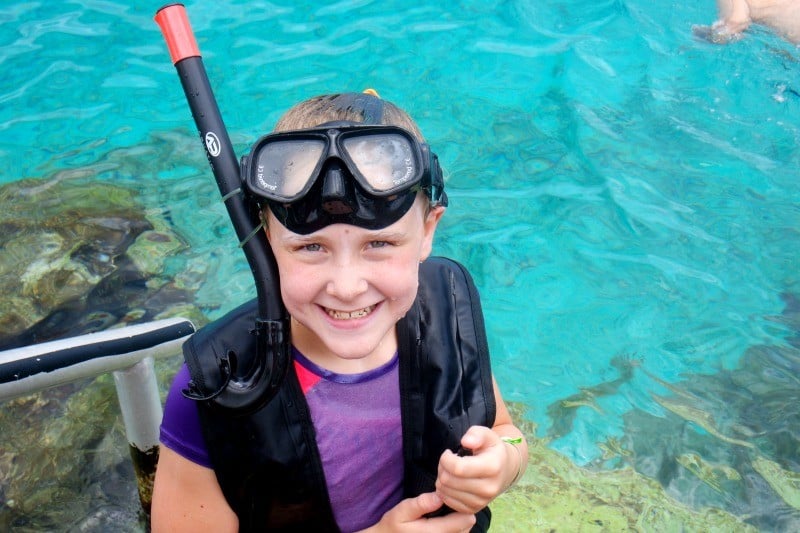 *Ropes courses way up in the air over the ocean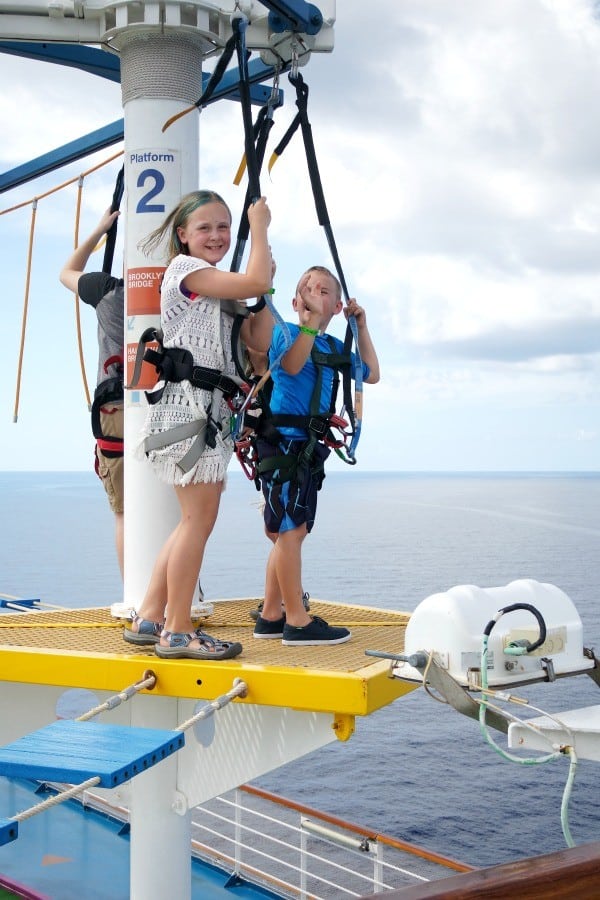 *Waiters and waitresses singing and dancing at dinner for a surprise
*The stewards who always know our names and can help us find our room if we forget where we are going
*Climbing way up high on Mayan ruins that are 2000 years old! (And then going down waterslides on the ship after)
*All of the stuff at Waterworks- but mostly the water slides!
*Meeting people from all over the world
*Bacon for breakfast every day all week long!
*Mom let us take her picture too
*Daddy smiled a real smile for pictures (and prefers to not be on the internet)
If you are thinking of a cruise on the Carnival Magic, or any Carnival Cruise ship, GO FOR IT.  We had an amazing week and all of us are looking forward to our next adventure- the bucket list of places to visit is growing longer and longer! Thank you so much to SJ Consulting and Carnival Cruise Lines for inviting us to the #LetsGoCarnival retreat!