Three Life Hacks for Busy Moms

I had mixed feelings about the kids going back to school after their winter break. Part of me will miss having them home where we were able to hang out and have some fun in the snow, make cookies and enjoy a magical Christmas. The other side of me was ready for them to get back to their school routine as it also puts me back into my routine. We humans are creatures of habit and many of us do better when we have some structure in our lives. Honey Maid asked us to write about life hacks for busy moms for this post.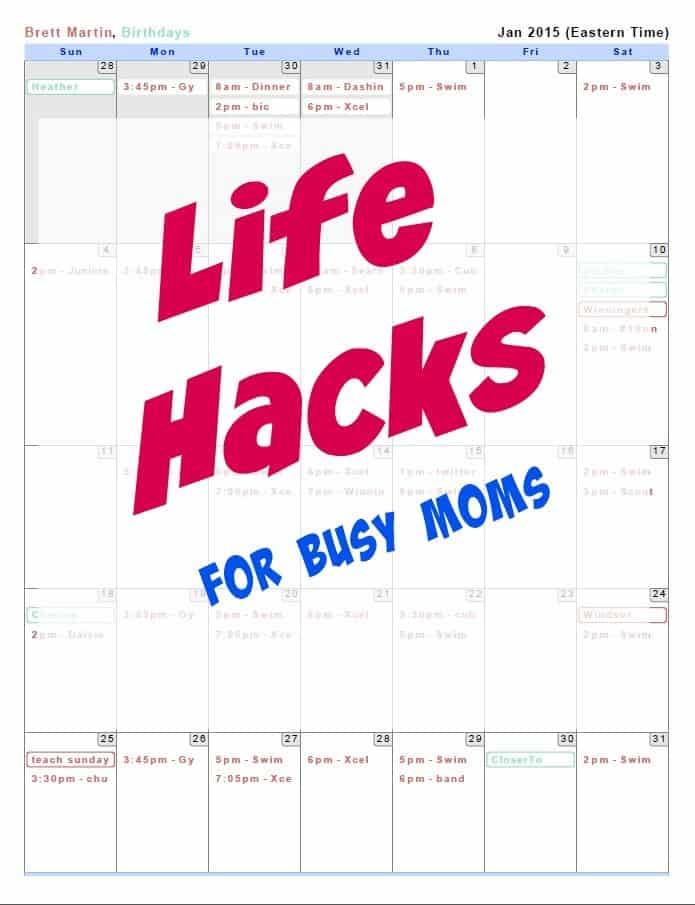 Because my kids are active in sports, we do not have much time in our day after we hurry off to school, run to sporting events or school activities, do homework, have a meal and have our bedtime routine. When my days are this packed I need some time saving hacks in my life. If you are not familiar, a hack is any trick, shortcut, skill, or novelty method to increase productivity and efficiency. In other words, a hack is anything that can solve an everyday problem in unique, and often fun way. Here are four that make my life easier:
Family Binder: Get a 3 ring binder with divider tabs, if you can find the ones with pockets, those work best. Inside you will label each tab with a different area in your life. For instance you may have expenses, taxes, school, medical, etc. Behind each tab, keep important papers, phone numbers and other information. This way, you have everything you need at your fingertips instead of rooting through a ton of files or drawers.
Kid Clean Up: Sometimes it is hard to get the kids to help clean up. If you make it fun, your chances of the kids actually getting involved increases 100 times over. For the younger kids, make it a race and whoever gets their room clean first gets a prize. For the older kids, let them pick their chores from a hat and whoever gets done first would win a prize. Hand the kids a pillowcase and tell them whoever fills theirs first gets a prize. You get the idea!
Snack Station: One of the things that can drive a mom nuts is the constant running back and forth to feed the kids. When kids are going through a growth spurt, it seems like they can eat 50 times a day. Go to the dollar store and grab several plastic drawer organizers. Choose a drawer that is designated for snacks only. In your organizers, fill them with juice boxes, dried fruit or fruit snacks and of course my kid's favorite, Honey Maid Go Bites.
Do you have one snack your kids must have in their snack drawer, lunches, or on the go pouch? Mine do and the Honey Maid Go Bites is one of them. The new Honey Maid Go Bites are deliciously crispy graham that contain 7g of whole grains and 5g of protein per 30g serving. Go Bites Filled Snacks are made with whole grains and real honey, and have no high fructose corn syrup or artificial colors. When life gets busy or changes occur, one thing you can count on is no matter how things change, what makes us wholesome never will. With the new Honey Maid Go Bites filled with either chocolate or vanilla, you get wholesome fuel for kids on the go!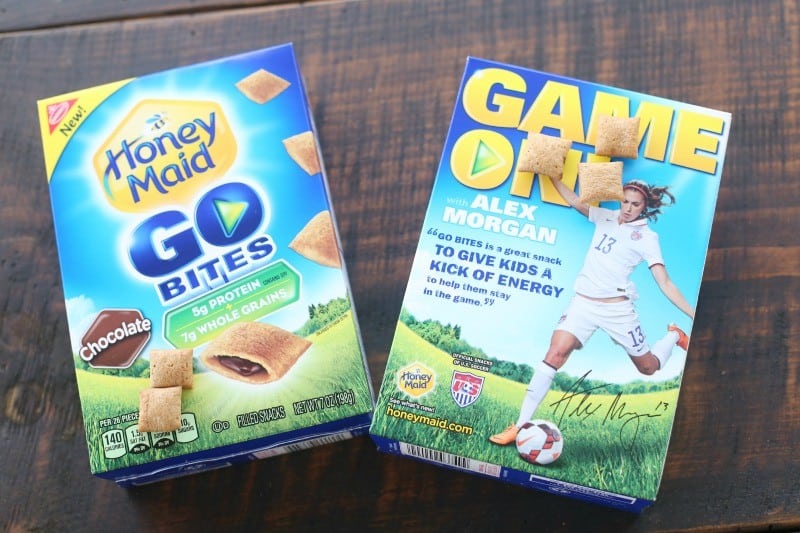 No matter how things change, what makes us wholesome never will. Honey Maid: everyday wholesome snacks for every wholesome family. This is Wholesome.

Disclosure: Compensation was provided by Mondelez via Mode Media.  The opinions expressed herein are those of the author and are not indicative of the opinions or positions of Mondelez.