Laundry is a universal task that we all have to contend with.  It doesn't matter who you are or where you live, you have laundry to do. Some of us have more than others, of course, and some have more laundry challenges in their home than others. In my house, I have 2 gymnasts who compete and workout several days a week, plus a soccer player who is on 2-3 teams year round, who also falls down during every practice and game he's had. My husband works outdoors a lot and on days he's working in a river, or trudging through brush and mud to get to a gauge site, he comes home with all kinds of laundry surprises for me.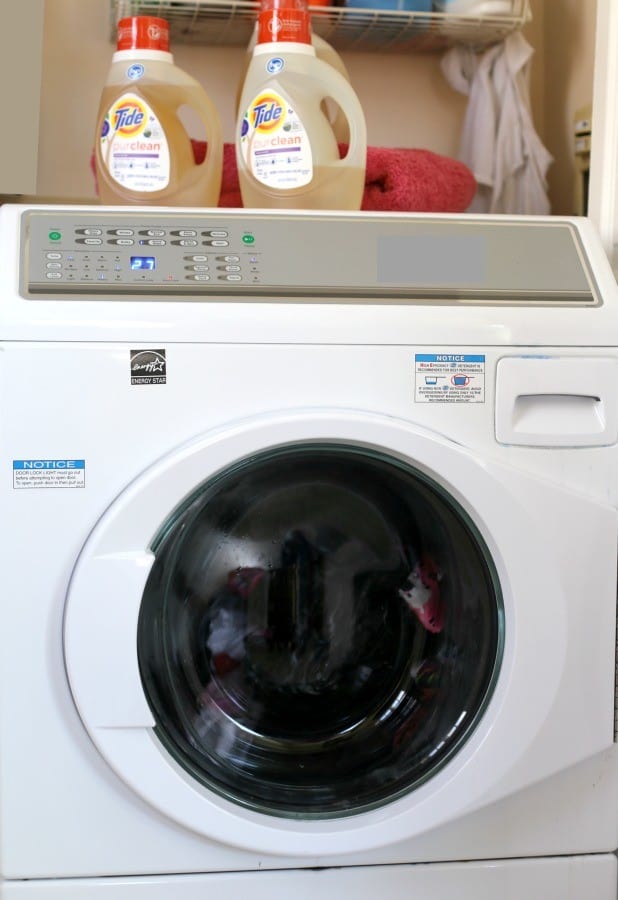 Laundry is my domain because I'm the one who works from home and it makes sense for me to do it. Even though I've gotten my stain removal and laundry processes down, I still want to have laundry products that clean WELL for me and perform consistently…and my mind is always thinking of ways to help conserve energy. Laundry means energy used, so I try to be aware of that and do what I can to use LESS energy. This post is sponsored by our friends at Tide purclean.
Tide's been thinking the same way I have, and we've been Tide consumers for years. Or forever.  I've tried other brands, but the performance just doesn't meet my standards. When I heard Tide had a 65% plant based detergent coming, I was delighted.  For real. Tide understands how much we need to rely on consistent performance from our detergent, and for them to have developed a formula that's got the trusted performance of Tide with a plant based formula? They just get me. Really.  purclean is made with 65% plant-based ingredients. It's good in HE washers, cleans on cold and has plant based surfectants and solvents. It's like my laundry needs and my enviro-conscious self are finally paired up to work together and I LOVE IT! A more environmentally friendly Tide!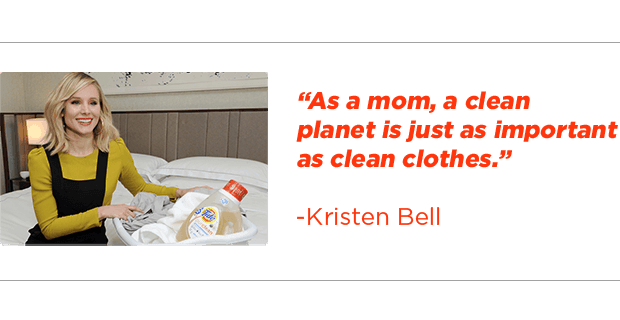 Tide's obviously really excited about the potential for purclean, as am I. I've already been using it here at the house for several months, with great results, and have been sharing about it with friends and family already. When they asked me if I'd help spread the word about purclean partnering with the World Wildlife Fund (and Kristen Bell!), it was an easy yes. Help support a cool charitable endeavour that helps to protect our earth and animals? Sign me right up: Tide.com/CleanPledge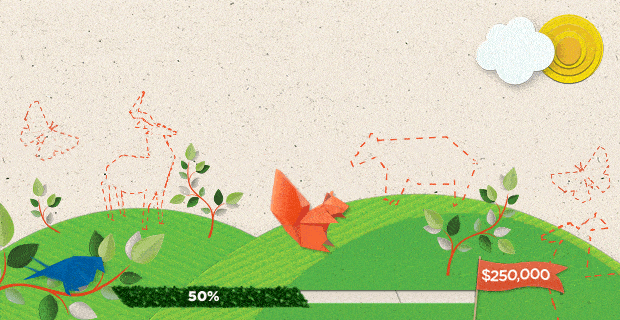 Come join us for the #CleanPledge Twitter Party April 11 from 1-2 pm ET.
We'll be talking laundry, how to take and support the #CleanPledge, and energy saving tips! There will be 7 prize winners who will each win a Tide purclean and World Wildlife Fund prize pack.
[easy-tweet tweet="Join us for the Tide purclean CleanPledge Party 4/11 1-2 pm ET http://bit.ly/CleanPledge! " user="brettbmartin" hashtags="#cleanpledge  #TwitterParty "]
RSVP for the #CleanPledge Twitter Party below!

G