Tips for Making a Caregiver's Life Easier

Many of you know by now that my dad had Alzheimer's. While he has been gone and free from the disease for just over two years, the memories of it are still rather fresh. A friend's father was recently diagnosed. Our former neighbor's wife was diagnosed within the past year. My heart is so heavy when I learn of these diagnoses, because I remember all too well what the journey was like, both for the patient and for those who love and care for them.
Being a caregiver can be simultaneously the most rewarding and most difficult thing for someone to do. It's also draining both physically and emotionally. I was not my dad's primary caregiver. He chose (wisely) one of my sisters to be his power of attorney, and to help foster decisions based on his wishes and health care directives that he'd carefully written before he got too far into the throes of his dementia. I would still say I was a caregiver. It's not easy. It's often thankless. For those of us who aren't the primary caregiver, there are things we can do to help in making a caregiver's life easier.
Give them your time. Offer to go relieve them even for a few hours so they can go get their hair cut, visit the dentist, or lunch with a friend. They are giving so, so much of themselves, and it's really easy to not care for yourself when you're caring for someone else. Even an hour every few weeks can be a huge blessing for them, and give them a little break.
Offer to help– I don't mean "let me know when you need help," because most folks will smile and thank you and probably never ask for help. BUT…when you're heading out to do errands, and you know that their loved one takes medications daily, call them and say "hey, I'm going to be near the pharmacy this morning, can I pick up any medications for you?" is a simple offer and they may well take you up on it. Offer to grab their dry cleaning when you get yours. Little things can add up to make their life easier. In some cases, caregivers are able to take their loved ones out and about, but as things progress or if their loved ones aren't mobile, or unable to be out and about, even having one less errand to run can take a big weight off their shoulders.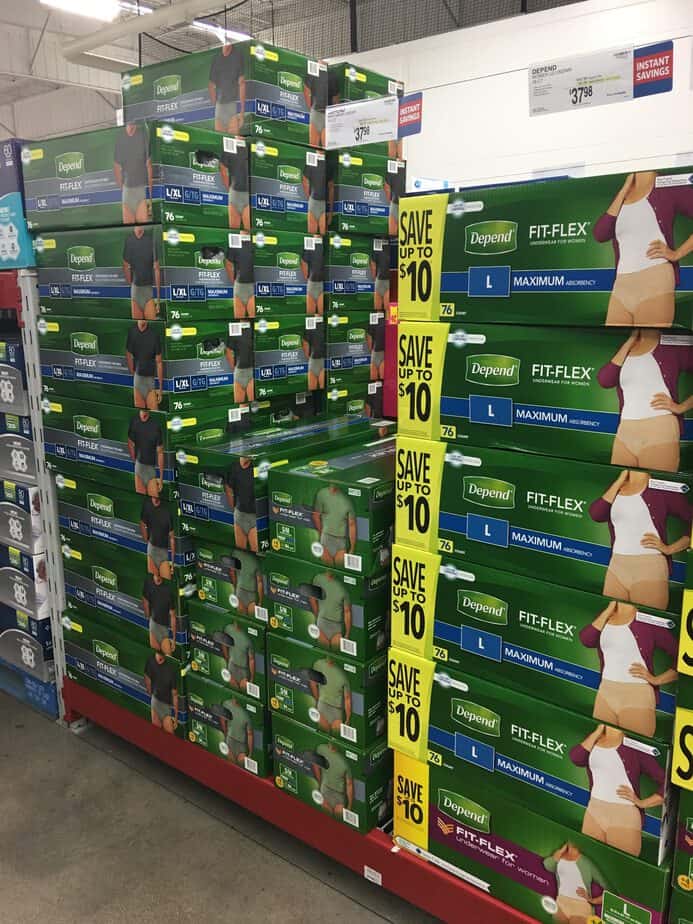 LISTEN. Let them talk, vent, cry, scream, anything. It's a whole lot of "you" that's involved in caregiving. Sometimes we need to vent and express our feelings, and it's good to be able to vent to someone who won't judge and who will listen and offer support.
Use technology to help make their lives easier. Maybe you're setting up a group of folks to bring dinner to the caregiver's family so they can focus on their loved one's care. Or maybe you're finding ways for them to get the non medical but also essential supplies that often go hand in hand when caring for a loved one who's not well. You could just simply use technology to help find sales and coupons for stores or restaurants they frequent, or to help save on necessary supplies. Sam's Club Caregiver Program is great to suggest to your family and friends who are caregivers- it's a program designed specifically for caregivers, to both offer support for THEM, but also convenient and discreet ways to have supplies shipped and/or ordered online to pick up in store. Sam's Club has partnered with Kimberly-Clark, Abott Nutrition and Pfizer to provide a sense of relief to the unsung heroes assuming care for their patients, friends, and family members. They've got products many caregivers need for their patient/family member/friend but they also have online resources to provide additional support.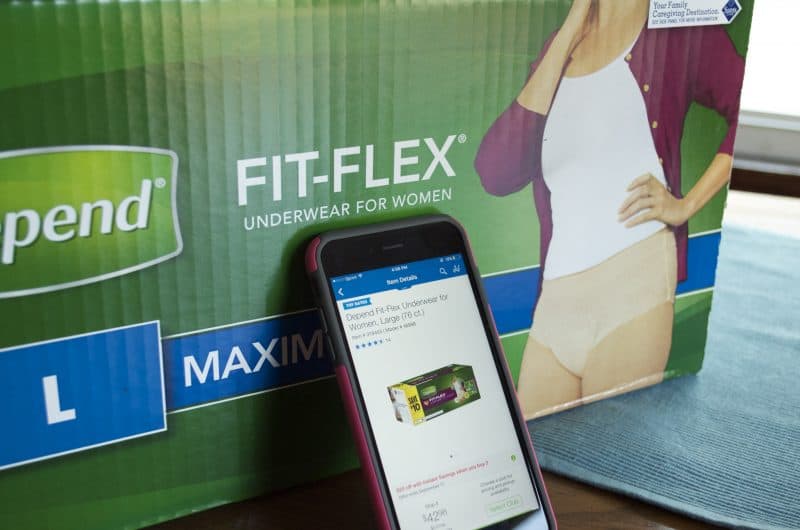 With caregiving often comes the need for assistance in toileting, bathing, and even consuming enough calories. Just because there's a need for products like Depend, Poise and Ensure, for example, doesn't mean that you want to advertise that you or a loved one is needing to use them. I know as my dad's Alzheimer's progressed, we worked hard to keep things as he'd have wanted them, and to preserve his dignity. Being able to order a case of (for example) Depend products that came to the house in a discreet package may seem like a minor thing to some, but I think it also helps to keep your loved one/family member/friend/patient's dignity intact.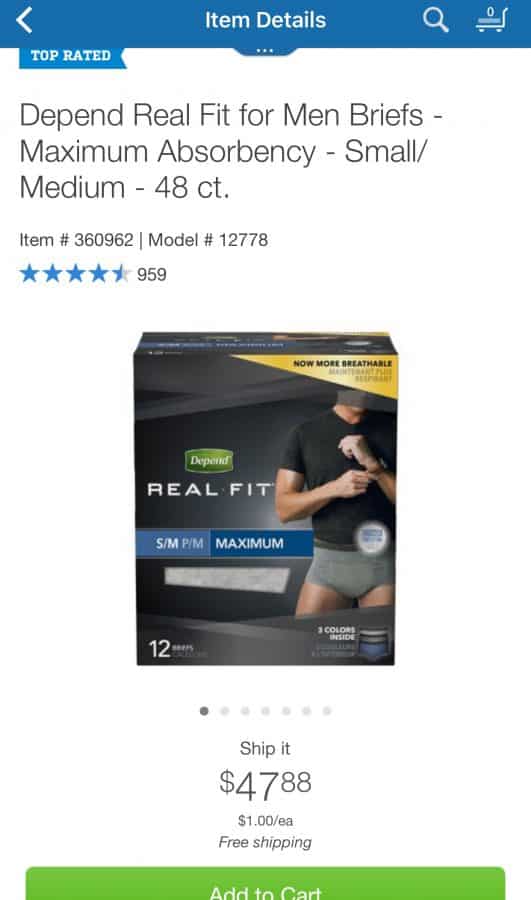 Caregiving is often overwhelming and emotional. It's a lot, no matter what way you look at it.  Is it worth it? I believe it is. Is it hard? Yes. Do you want to be in the store buying things like Ensure, Poise, and Centrum for a loved one that you provide care for, and run into someone you don't know well, and risk them asking questions? It's not always a topic you want to talk about, especially in a store. Being able to get things you need (and in larger quantities like Sam's Club offers) means less people knowing your business.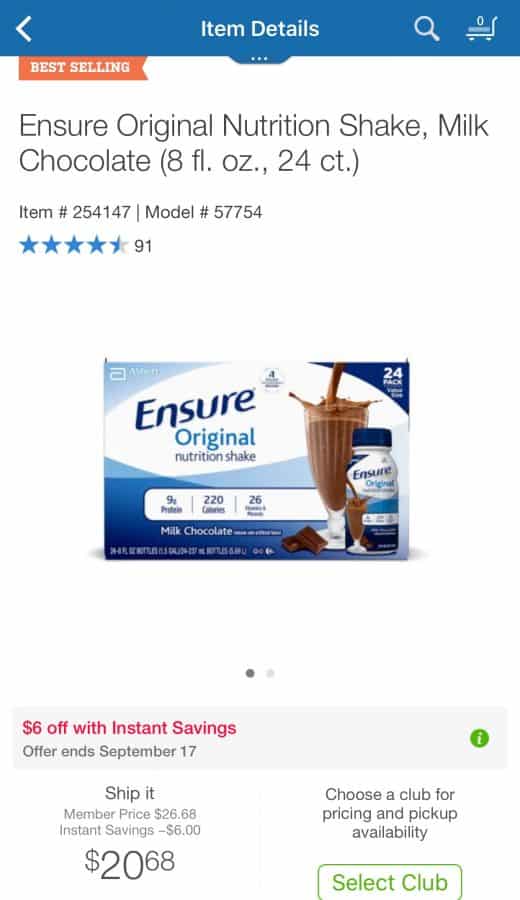 1. Discreet shipping
Maintain a sense of peace when ordering sensitive items knowing that once it is delivered, you and only you will know what's inside.
2. Free Shipping on select items from select locations
3. Club Pick-up
Shop online and looking for items marked "Club Pick-up". You can also use the "Easy Reorder" option and select from a list of your past in-club and online purchases
Get time back in your day as a member of the Sam's Club team fills your cart with your items
Bypass the register and check in on the app, at the kiosk inside or pull up in our Drive Thru area (available in select clubs).
4. Scan & Go
Download the Sam's Club Scan & Go app to gain access to great deals, pay quicker, and beat the checkout lines!
Here's how the Caregiver Program works:
Barcode scan: Scan each item's barcode in the store with the item scanner.
Payment: Pay fast for wholesale items directly in the app. It's a time saver.
Visit your local Sam's Club to purchase any and all Caregiver needs. Are you or is someone you know a caregiver? What are your tips for making a caregiver's life easier?