This is a sponsored post written by me on behalf of Nauzene Kids for IZEA. All opinions are 100% mine.
Once school is officially out for the summer, my family and I usually hit the road. We love to travel to different locales, both local and out of our area. We are lucky to be within a few hours drive of amusement and water parks as well as museums, zoos, botanical gardens and several other fun places to visit. The one thing that can get us off to a bad start is if the kids get car sick. Although children 2-12 are most susceptible, pregnant women and people with migraines can get car sick as well. My younger daughter has a reputation for getting queasy at the thought of a road trip!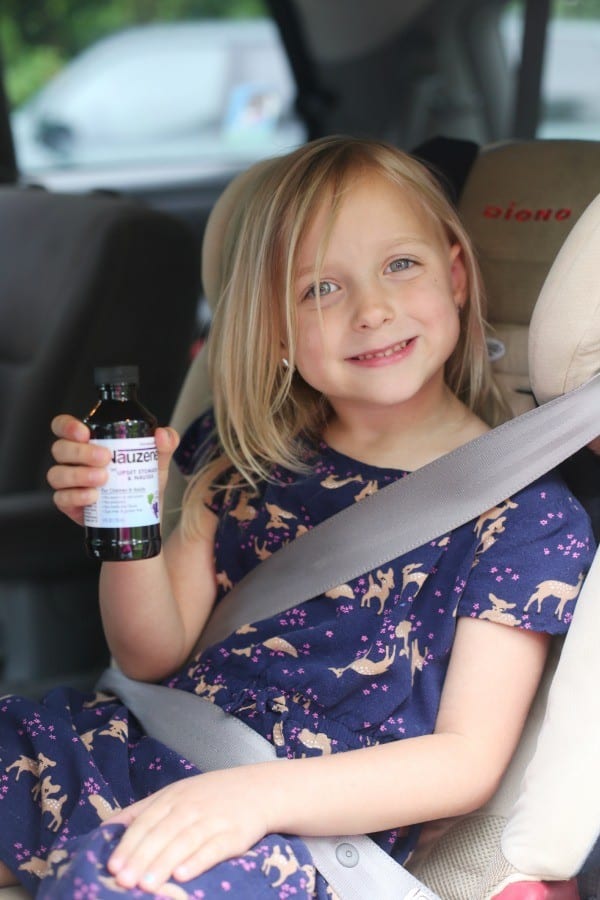 The symptoms can be nausea, vomiting, dizziness, sweating, and a sense of feeling unwell. If this sounds like someone in your family, here are a few tips to keep that car sickness to a minimum: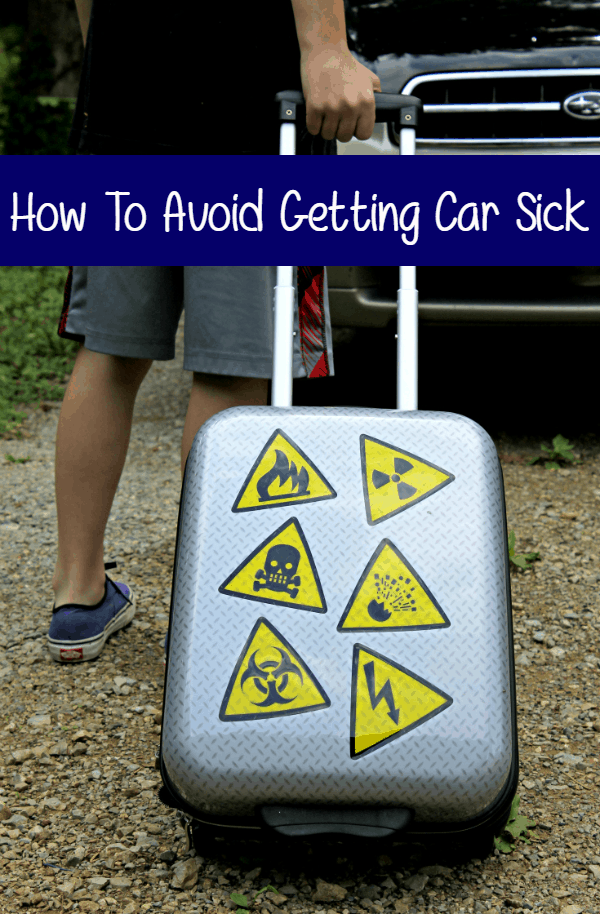 Tips To Avoid Getting Car Sick
Avoid any foods that may make you have an upset tummy. These can include rich or spicy foods as well as alcohol.
Sit in the front seat of the car and avoid sitting backwards.
Do not read when the car is in motion.
Open a vent or open a window to get fresh air.
Take an OTC medicine like Nauzene Kids  liquid nausea relief.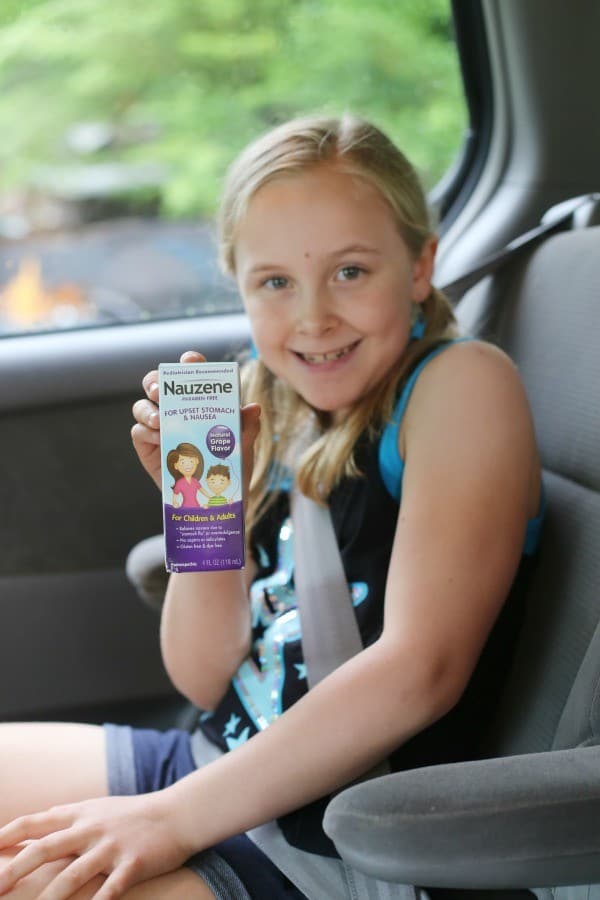 Nauzene® is a gentle and effective homeopathic formula that works quickly to relieve nausea. This works for upset tummies from eating too much or the wrong food, car sickness, "stomach flu" and more. Although you can offer Nauzene® to children as young as two, it is a great solution for yucky tummies for adults and the rest of the family. I feel good about giving Nauzene® to my family because it is Pediatrician Recommended. It works great for when the kids are experiencing nausea from "stomach flu" as well as when my husband or I have overindulged in our favorite foods or drinks. The gentle homeopathic formula has a delicious natural grape flavor. As a parent, you know how tough it can be to get our kids to take anything by mouth when they aren't feeling well. With the grape flavor, even the pickiest in our family is willing to take it. It is both gluten and aspirin free and does not contain parabens, artificial flavors, dyes, or salicylates. You can find Nauzene® at CVS, HEB, and many other retailers nationwide. I keep Nauzene® in my purse, in the car, in my gym bag and I always pack it when we travel.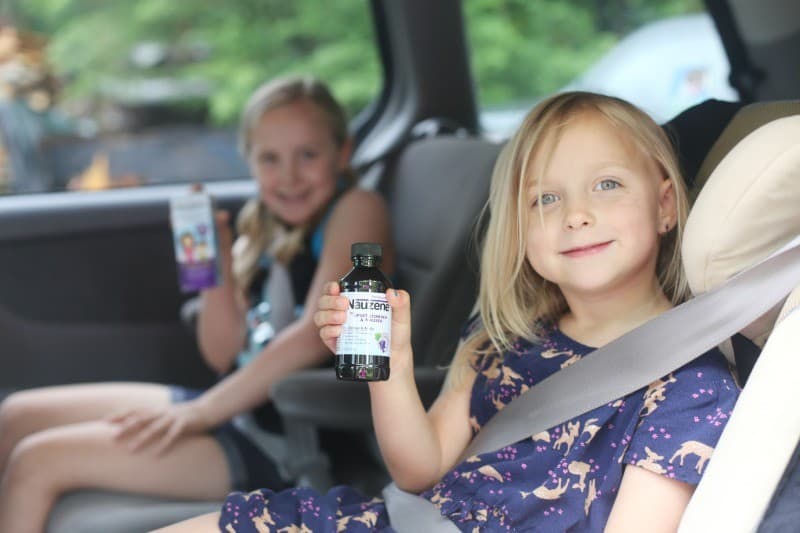 You can get a $3.00 coupon to try Nauzene Kids for your family at NauzeneKids.com. As with everything in your medicine cabinet, please make sure to read and follow all label instructions before using.
Leaving a comment below with your suggestion on how to keep kids from getting carsick will enter you for a chance to win a Nauzene® care package!