The 2014 Toyota Sienna has an incredible list of safety features, and you'll be surprised at what comes standard in any of the models! If safety is a concern of yours when purchasing a car, you'll be happy to know that this car is incredibly safe. Since we're driving a 2014 Toyota Sienna LXE right now as part of the #SiennaDiaries program, I thought I'd share with you some of my favorite safety features.
Safety Features of Toyota Sienna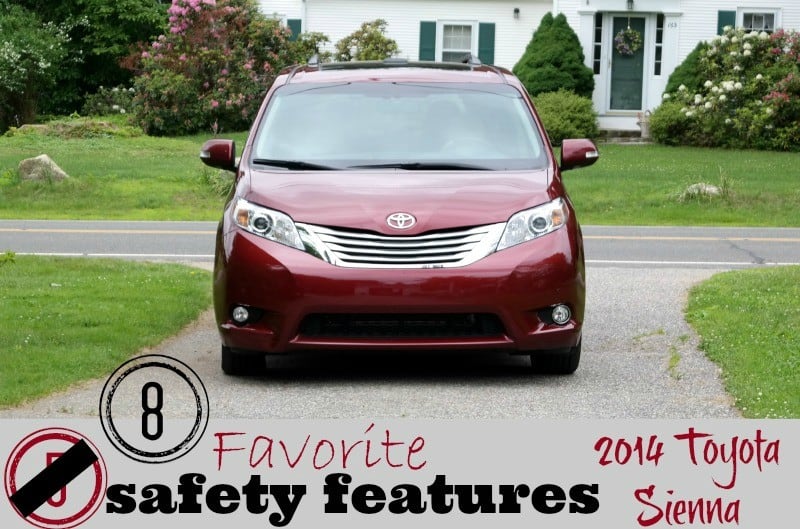 1. Star Safety System.
The STAR Safety System comes standard on all 2014 Toyota Siennas. It features stability control, traction control, anti-lock brake system, electronic brake-force distribution, brake assist, and smart stop technology. It's basically a whole package of safety bundled up and put into a car! When the car goes above 5mph and the brakes are slammed, Smart Stop helps bring the car to a stop, which is a great safety feature to have in case you ever need to stop suddenly.
2. A 3-point seat belt for all seats.
These seat belts are incredibly safe and in ALL seating positions! They also feature locking retractors which is great in case of accidents. This feature is something you should look for in any vehicle, and the Toyota Sienna includes it, which is great.
3. LATCH system.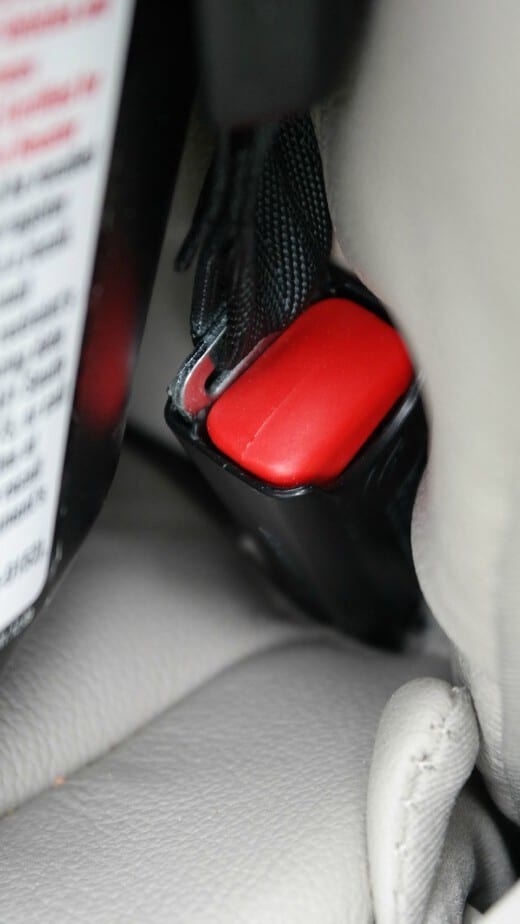 The LATCH system is a system of anchors for car seats for children. It allows you to attach the car seat to the anchors under the seats providing a secure way for your car seat to be installed. For some car seats, this is even safer than the traditional seat belt install, so it's a great feature to search for. (Crumbs on seat of car and carseat not included)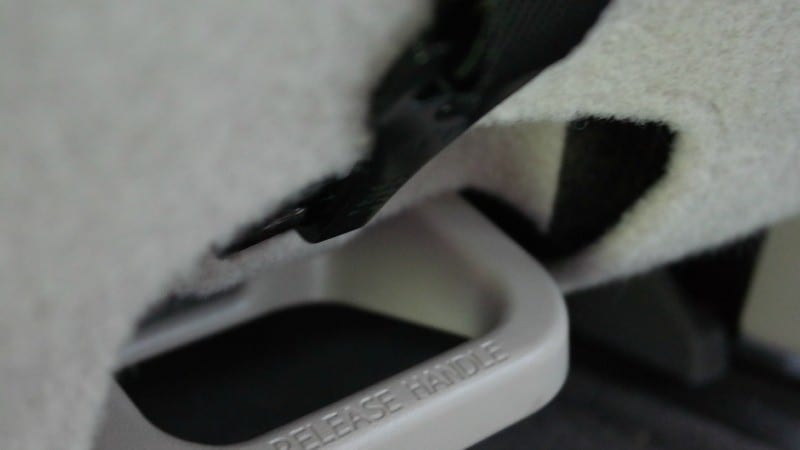 4. Child-protector door locks.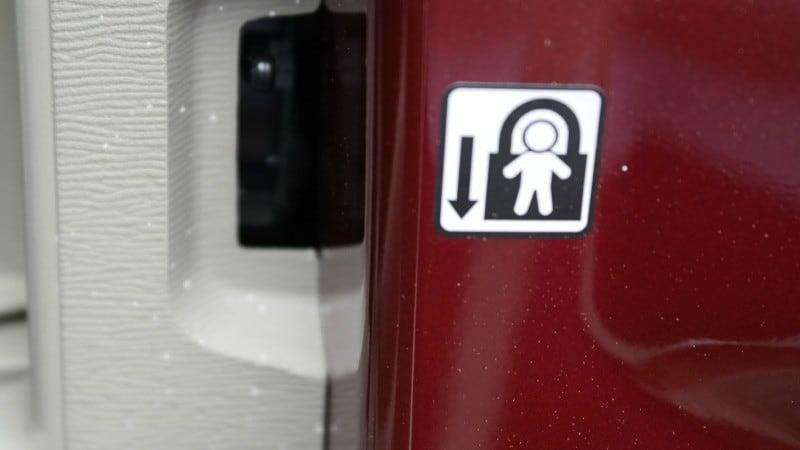 Child locks have been around for some time, but believe it or not, some vehicles don't include this as a feature. The Toyota Sienna brings this in as one of its safety features, making it a great vehicle for those with families. Child locks are extremely important, especially as kids learn to push buttons and maneuver car doors.
5. Steel body panels.

For safety purposes, steel is a great reinforcement for any vehicle and the Toyota Sienna features steel body panels, making it extremely safe. This is very reassuring in case of an accident to know that you're protected by strength like that!
6. Back Up Camera.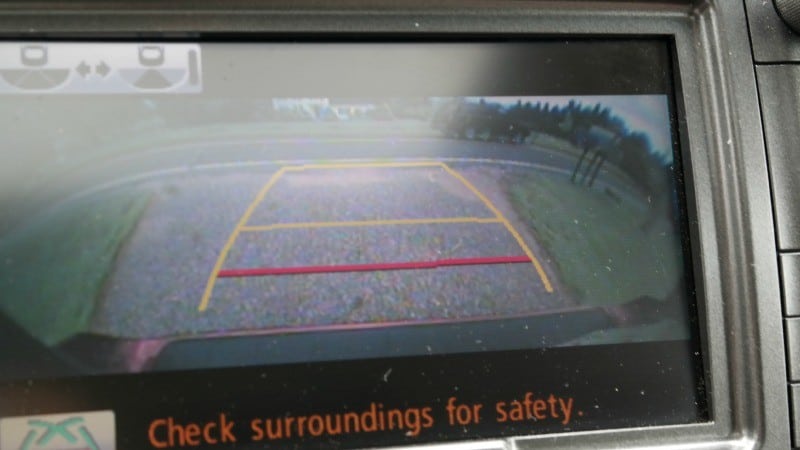 I don't want to ever live without this in my life.  I still turn my head, every time, but having that visual reassurance is awesome.  It's also great when trying to turn around in a tight spot.  Having peace of mind especially with animals and small children around is one of my favorite features in a vehicle, like ever.  I'll take it over heated seats even. (I'd rather not choose).
Now, I have to say, I wonder if we're going to become too dependent on back up cameras and not looking ourselves. Or rather, I was concerned. I'm happy to report I'm still turning my head and looking while I back up, and checking that screen for just in case.  It will do a visual and audible alert when something is behind you- it'll also tell you in what proximity the something is.  If you look at the photo above, there's a truck that's just going past my driveway and I have the van in reverse…. above where the lines are to guide you in reverse, you can see two half circles of grey.  Those show the area where the obstacle is behind the vehicle, so that you are aware of what is coming/going and where it is coming to/going from.
Also, the backup camera will also help you park in reverse, which is especially nice when you don't want to leave a parking spot in reverse and want to just drive forward out.
 7. Airbags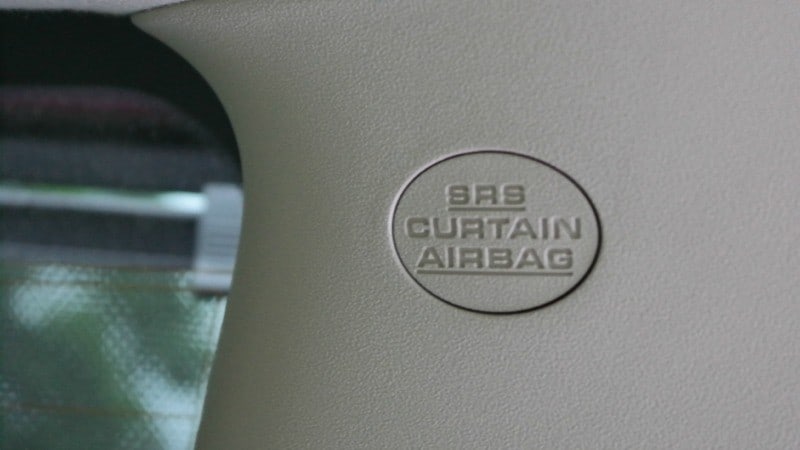 Where do you even begin? I wouldn't buy a car without an airbag at this point in time. At least 2 dozen people in my life have been saved from having catastrophic injuries thanks to airbags.  We love how many airbags are in the Sienna!
8. Blind Spot Monitor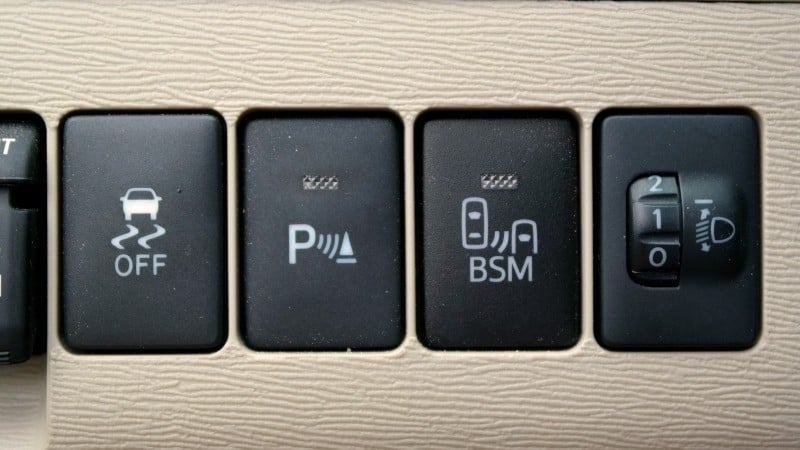 Maybe this is my favorite.  I love love love this feature. Driving on the highway, rush hour traffic, anywhere really- there's an audible and visual cue that there's something in your blind spot.  It's fabulous. Most of us have felt that bit of panic like we're taking our lives in our hands when we're in city traffic and have to change lanes.  BSM is like a second set of eyes!
I will tell you that this detects any thing big or small in your blind spots.  So when you go through a drive thru lane, or are waiting at the bank?  You may want to shut the BSM off, or your vehicle.  Otherwise, you'll likely have people asking you questions and looking at you funny.
What are the top safety features you look for in a vehicle?
0