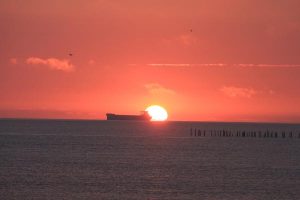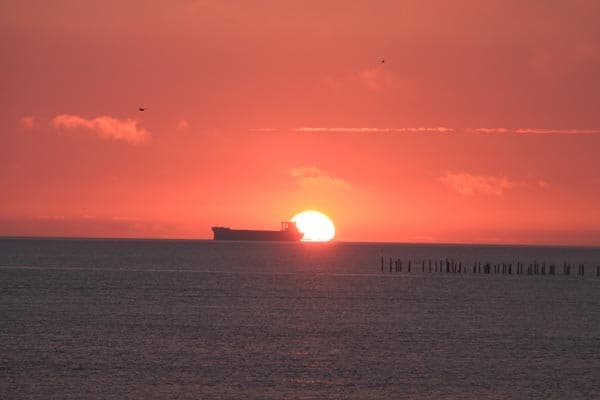 My husband and I are both doing BeachBody workouts.  I am doing Turbo Fire and he is in the middle of P90X.  So, when we planned a vacation to Virginia Beach to visit friends and relax, there was much discussion about our workouts.  I was the first to decide that the DVDs and exercise bands would make the trip but I was not going to hold myself to the 6 day a week workout.  We left right upon my completion of the first half of the program and I figured that it was a good time to take a break. I vowed to keep active and continue to track my food while in Virginia.  At the six week mark, I was down 6 pounds and my cardio had improved and I was feeling stronger.  In 6 short weeks I was seeing some really nice results and I did not want to slip back at all.
Well, I did even better than not slip back.  I lost 4 lbs while walking on the beach, all over the board walk and pedaling a 4 seat bench bike for 2 hours.  It seemed like a great idea to rent it for 2 hours and about 15 minutes into the ride I was tired!  The place we stayed at had a full kitchen so we could cook many of our meals and we found a great burrito spot that made vegan burritos for us.  Knowing that I was returning to the second half of Turbo Fire is what kept me active and from overindulging.
After an incredible week in Virgina, we returned home and I got right back on program.  The Turbo Fire classes are so fun and upbeat, I was looking forward to the routine.  One thing I really like about this program is that you know how long each workout is before you start.   Week 7 started with Fire 55 EZ Class so, I knew I needed a 55 minute block of time to work out.  Most of my workouts, I have been doing around 4 pm.  That gives me time to workout, cook dinner and get to any evening practices my son has.  I would like to workout earlier in the day but I already get up at 5 am to head to work so, an early morning workout is not gonna happen.
I finished week 8 of Turbo Fire and I am 10 lbs down from the start and one whole pant size smaller!  Finally my pregnancy weight is coming off (my son is 7).  I had kind of given up on getting back in shape but Turbo Fire has really changed my outlook on that.  Check out my other Turbo Fire posts for progress pictures and more information.
I would love to read some comments about how you keep active on vacation.  Has anyone else done Turbo Fire or any of the other BeachBody programs?