Easy New Year's Appetizer: Tuscan Bruschetta Bites
I will be the first to say that New Years is one of the most flavorful holidays. Everyone thinks Thanksgiving is it- but let's get real! New Years is the last hurrah before all of those resolutions come into play, so you might tend to overindulge on New Year's Eve. I know I do, as we typically put out a spread of all things sweet and savory. After all, you have to keep yourself busy until midnight, right? If you tend to graze all night like I do, you will want to be sure you bring the Pepto-Bismol along too. Whether overindulging causes nausea, heartburn, indigestion, upset stomach, or diarrhea, Pepto-Bismol can offer you fast relief. In fact, I think it is the perfect plus one for any New Year's parties you will be attending.
So let's talk more about food. One of my favorite appetizers to make on New Year's Eve are these Tuscan Bruschetta Bites, perfect for snacking on until the New Year arrives. They are so fresh and savory at the same time, and perfect to gab and go so you can keep mingling and socializing. Thanks to Pepto-Bismol for sponsoring today's post.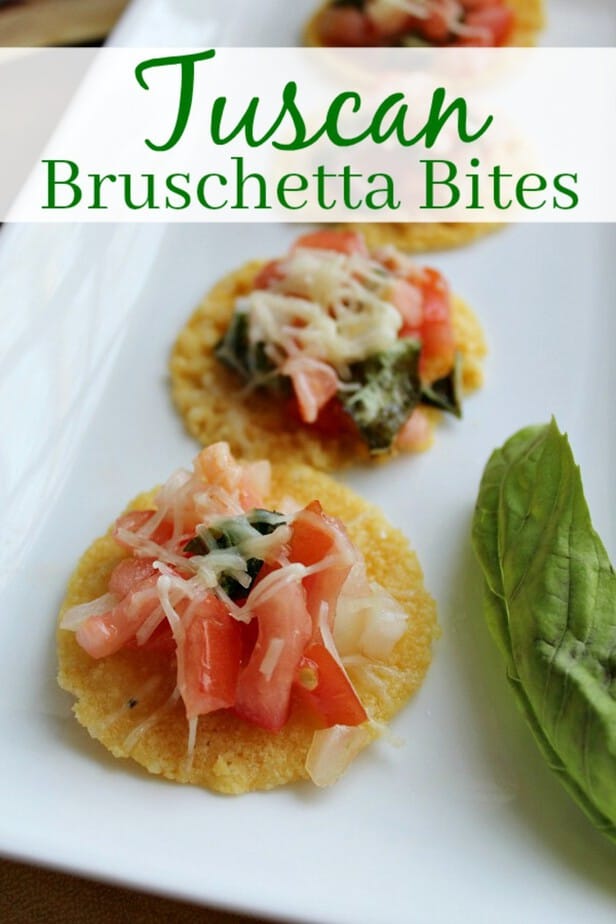 Here is how you can make your own Tuscan Bruschetta Bites just in time for the New Year:
Ingredients:
Cheesy crisps (these are crackers made from cheese, sold in most deli departments)
1 tablespoon of olive oil
1-2 small roma tomatoes, chopped or diced
½ cup of chopped white onion
2 fresh basil leaves or one teaspoon of dried basil
2 tablespoons of shredded asiago cheese (you can substitute with another cheese if you prefer)
Directions:
1. In a bowl, mix the diced tomato, onion, and basil.
2. Add in the olive oil and toss well so all of the ingredients are coated.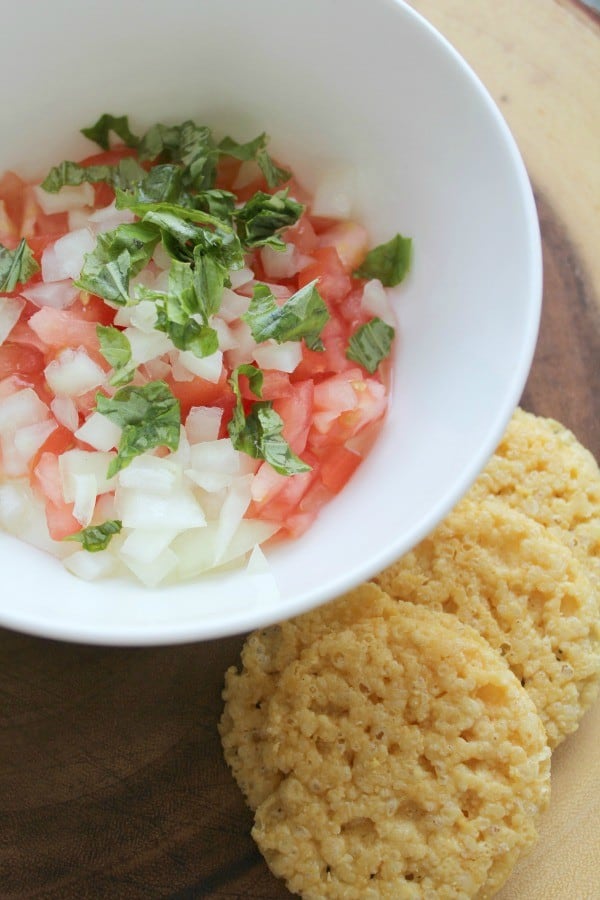 3. Preheat the oven to 350 degrees.
4. Place the crackers on an ungreased cookie sheet. Top with the fresh mixture.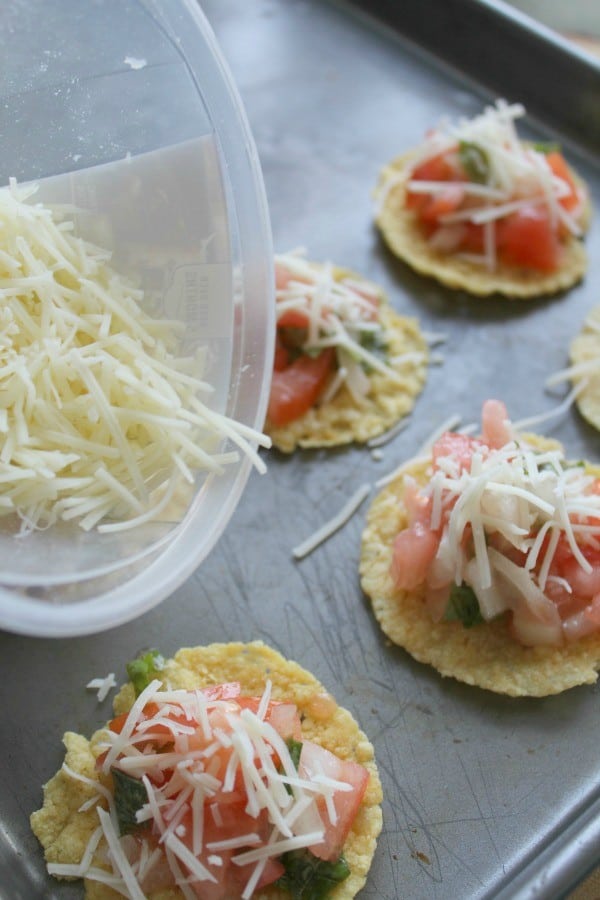 5. Sprinkle the top of each cracker with a little shredded asiago cheese or cheese of choice.
6. Bake at 350 degrees for 5-7 minutes or until cheese is melted. Remove and top with additional cheese if you would like.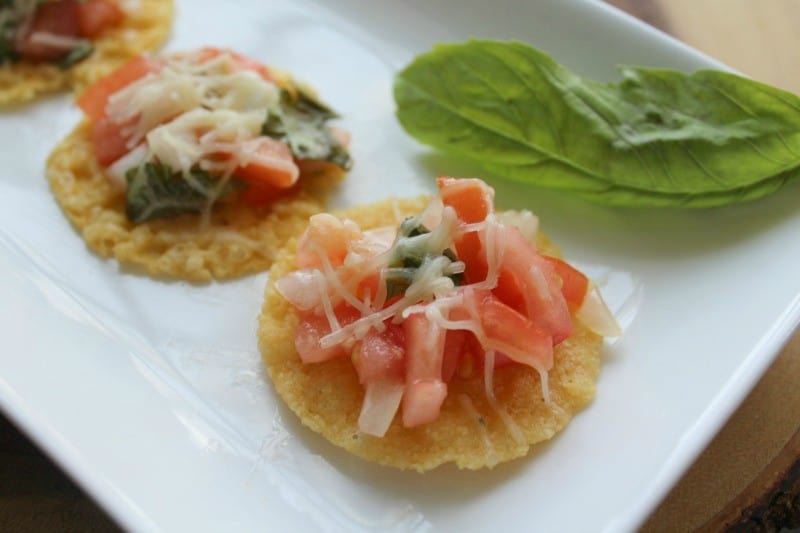 Serve warm.
How yummy do those sound? These Tuscan Bruschetta Bites aren't just easy, but I think fresh Tuscan flavors will be huge in 2017! What do you think? Which recipes and flavors do you think will shine in 2017? I invite you to share your ideas with me in the comments below.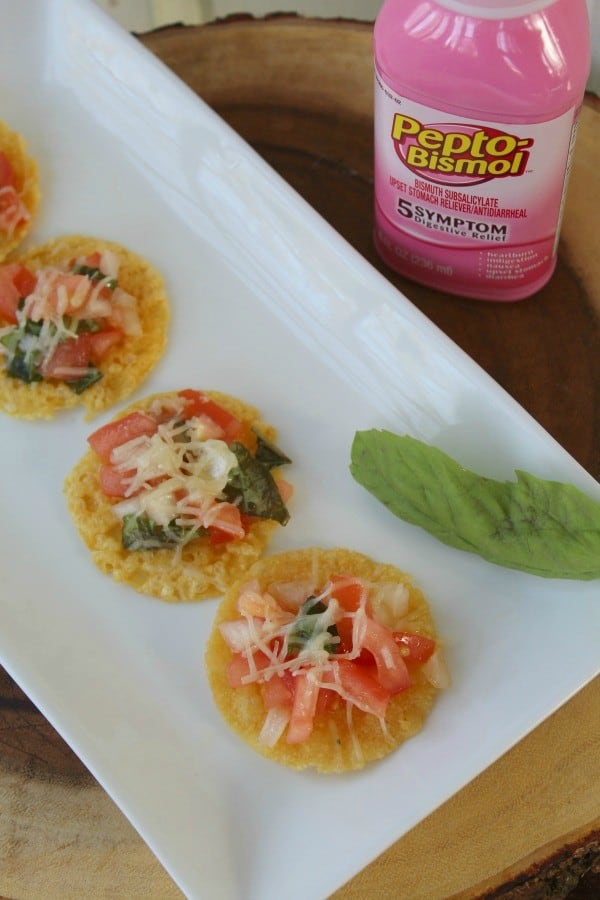 Not only am I excited to ring in the New Year with this yummy and easy appetizer, but I am excited to know that I won't have to worry about the upset stomach that most parties tend to bring me. Pepto-Bismol is the perfect date for your New Year's Eve gatherings as it is ready to handle the 5 symptoms of over indulging that may come your way.
[mpprecipe-recipe:2223]