I think they are probably some of the words that every parent dreads the most.  I know for me, the mere thought of hearing that one of my children has cancer (or any serious illness) brings me to my knees.  Before I was born my aunt and uncle lost a daughter to cancer when she was just a toddler.  One of my best friends lost her brother to cancer- he fought for years as a teen.  Just a few short weeks ago some friends found out their son, who is my daughter's age, has cancer.  I cannot begin to imagine the fear, pain, strength…uncertainty that one faces when the light of their life is diagnosed with a life threatening disease.  I don't even know how I would cope if I were in their shoes.
What I do know is that if my child were diagnosed with a life threatening, life changing disease that I would want the absolute best care for him or her.  I know that I would want my child to be put first.  That's what Boston Children's Hospital does.  They put children first.  With national centers for the brain, cancer & blood disorders, heart, orthopedic, and pediatric transplant they are caring for children around the world as well as at home in Boston.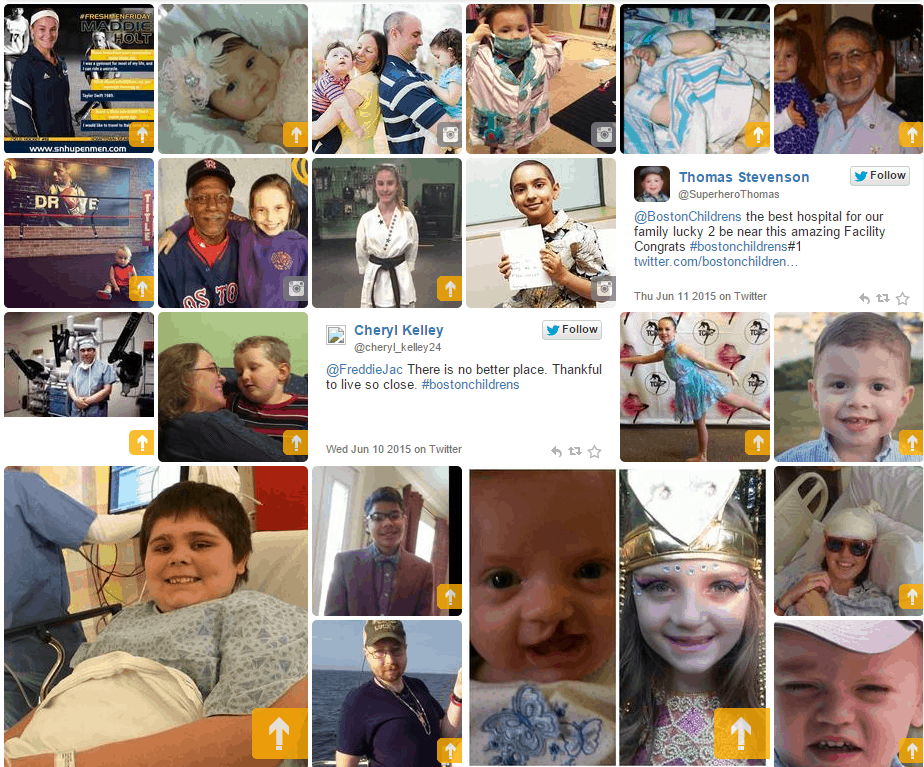 While Boston Children's Hospital is caring for kids from around the world, that's not all they are doing.  They are creating lasting memories with patients and their families.  During a time in life that is filled with fear and uncertainty they are giving each family a unique experience.  Families are sharing their stories, their experiences at Boston Children's.  It's inspiring to read stories of promise, of hope and that Boston Children's is giving that to families all over the world.
To read some of the inspirational stories from families all over the world visit bostonchildrens.org/parent.   One of my favorite stories is of the Liedtke family and their daughter Vivienne who was diagnosed with spinal muscular atrophy just before her second birthday.  They didn't know they needed one but when an adorable little puppy lit up sweet Vivienne's face they learned that a service dog can be so beneficial.  Service dogs can help children with socializing, becoming more independent, and confident.  Vivienne's dog Mika is wonderful for her.  You can read more about the Liedtke's story and about the benefits of service dogs at http://thriving.childrenshospital.org/vivienne-milka-service-dog-brings-smile/.

If you have a story of your own about BCH they want to hear your story too.  So do I.  Stories like these shared on BCH, stories like yours, can be the hope that another family needs to get through a terrifying time in life.    Until every child is well, BCH will be there. 
Thank you to BCH for inspiring today's post.