This post about using credit card rewards to pay for travel is part of a partnership with American Express and Hilton HHonors. 
I've been a stay-at-home parent since our oldest was born almost 11 years ago. The first several years, I wasn't working, so there wasn't extra income for vacations. Any points or rewards earned from using our one credit card went to buying gifts or redeeming for gift cards to home improvement-types of stores.  We simply didn't have the means, so we didn't go away unless to my parents' lake house.
I started blogging professionally, and within a few years started to blog close to full time and earn enough that we were able to start doing some more things, but vacations were few and far between.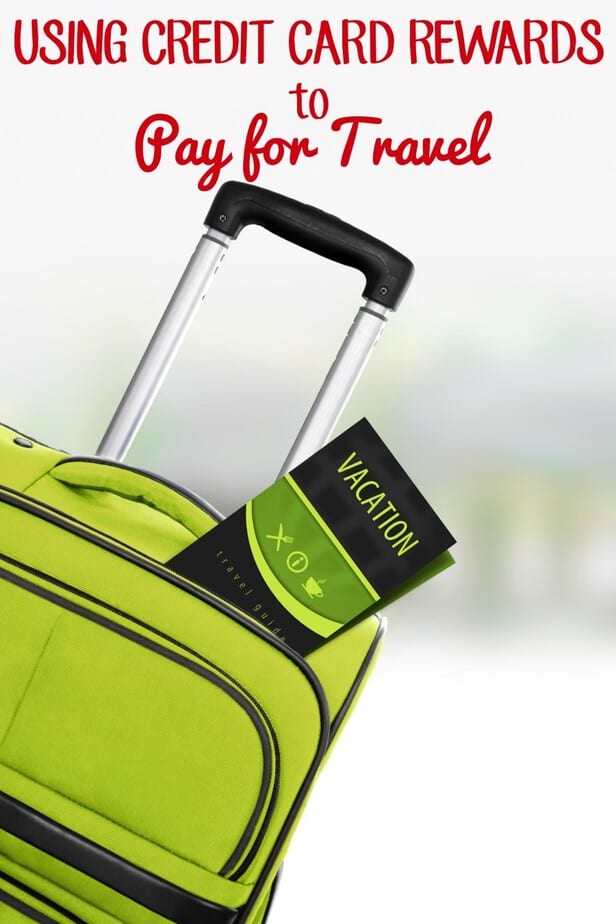 Using Credit Card Rewards to Pay for Travel
After our first few trips–and a few blog trips for me–we all got the travel bug, and we got it bad! Now, while we're on our current trip, we are already planning our next one! We use the Hilton HHonors™ Card from American Express, whenever we can, to pay for everything (and I do mean everything- I charge the cable, and anything else I can, because we're paying it off each month, so using more means earning more Hilton HHonors Points)…so while I hate to pay so much for cable, I'm getting the last laugh because each dollar I spend goes towards travel for my family. Gas, groceries, soccer uniforms, leotards, chicken feed, teacher gifts, home improvement supplies, gifts, etc. are all put on our Hilton HHonors™ Card from American Express.  It's not like we are spending EXTRA to gain the Points- it's money we're already spending, and we're banking those Points towards our next getaway.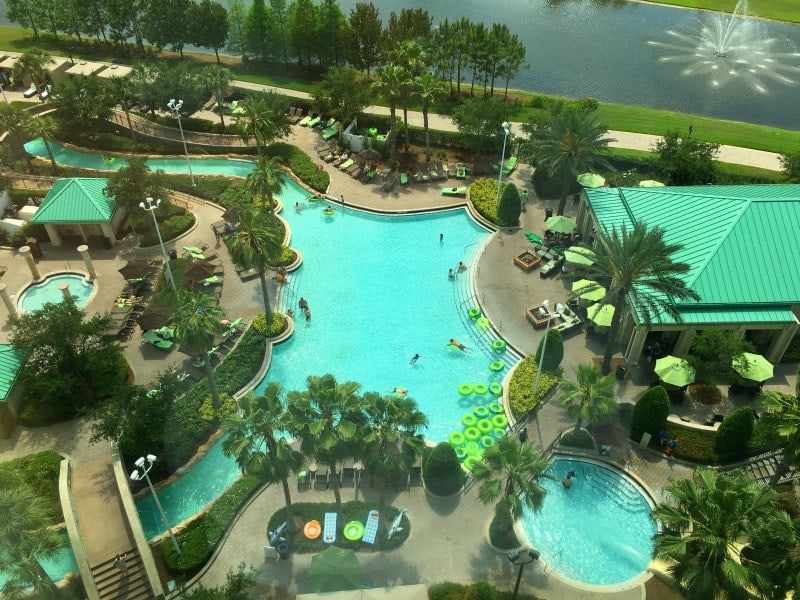 Remember I shared that our recent stay at Hilton Bonnet Creek in Orlando earned us enough Points to have up to a 4-night stay at a Hilton property. With the Hilton HHonors Card from American Express, I get instant Silver status so the 5th night actually would be free! Silver, Gold and Diamond elite members will receive every 5th night free* on Standard Reward Stays of 5 consecutive nights or more.
It kind of sounds a little too good to be true, right? You earn enough Points on one trip to pay for another (or help pay, depending on location)? But it's not too good to be true. We just take advantage of the rewards and Points we earn by using our Hilton HHonors™ Card from American Express. We earn 7X Bonus Points for each dollar we spend on hotels within the Hilton portfolio, 5X Bonus Points for purchases at U.S. restaurants, supermarkets and gas stations, and 3X Points for all other eligible purchases! There are bonus offers for signing up too!
There are other amazing benefits to being a Hilton HHonors member, too- through the industry-leading Hilton HHonors mobile app, you have the power to  check-in, choose your room from an interactive floor map, subsequently bypassing the front desk, and accessing your room using your smartphone as a Digital Key.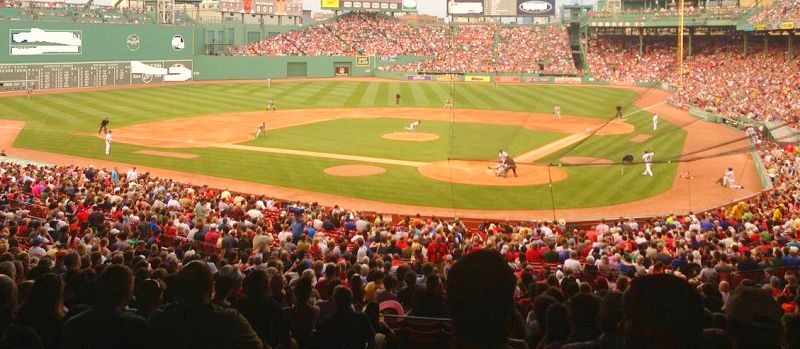 We have big plans to take the kids to their first Red Sox game up at Fenway this summer- with Papi retiring (David Ortiz, for you non-Sox fans), we really want them to be able to see him play even just once.  Since they haven't been to Boston much at all, we thought it would be fun to stay a few nights and have a sort of stay-cation and explore the city together! We are going to stay at Hilton Boston Back Bay for 2 nights using our existing HHonors Points and still have Points left towards yet another trip later in the year (or next year).  I can't wait to explore one of my favorite cities with my favorite people, and share my favorite team in my favorite ballpark, too!  Doing it together as a family will create so many wonderful memories.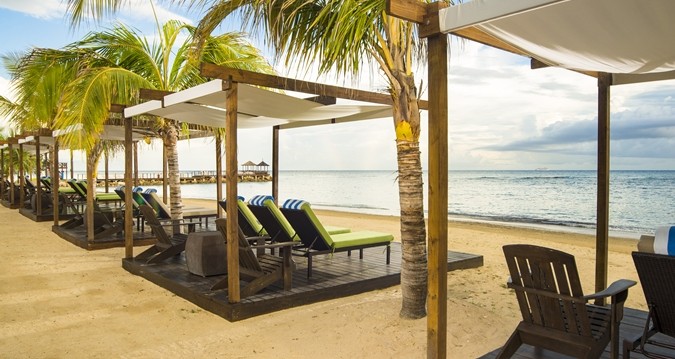 I also have my eye on Hilton Rose Hall Resort & Spa in Montego Bay, Jamaica– if we time things right, we can enjoy the amazing all-inclusive Hilton service in beautiful Jamaica!
*Free night value based on the average nightly value of the stay (up to 4 free nights on a stay of 20 consecutive nights within the same stay). This benefit can be used on an unlimited number of stays annually. See Hilton HHonors Program Terms & Conditions for additional details.
What ways do you use your credit card rewards?
This post is part of a partnership with American Express and Hilton HHonors.