Planning a vacation with the family is exciting.  It can also be stressful and exhausting and as parents we know that there is so much more that goes into it than the fun that is caught on camera.  With a big family of school age kids and toddlers, there is a lot to think about when planning a vacation on school break.  We've been asked by Scholastic to share our vacation planning strategies and experiences and in exchange have been compensated.  Scholastic's Can't Wait for School Break collection is a great resource for parents planning a vacation on school break with information on everything from the best travel audio books to the best educational attractions at Disney Parks around the world.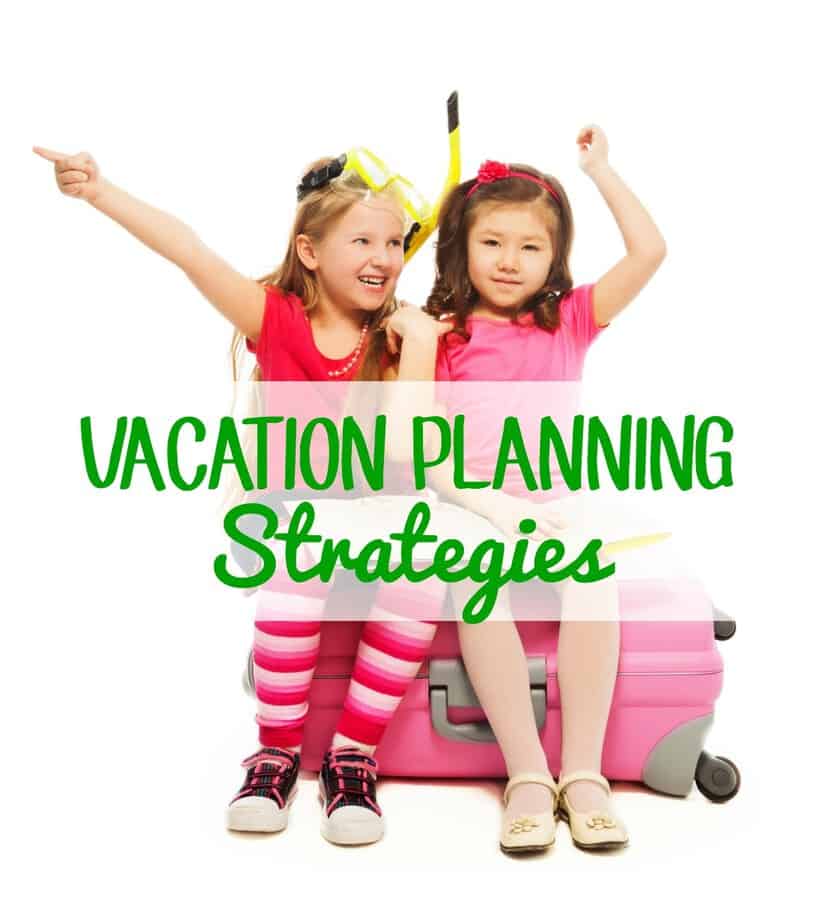 Vacation Planning Strategies
Plan Ahead
When we plan a vacation for the family we usually like to have all or most of the details worked out before the kids ever know we are taking a vacation.  We begin planning months, or in some cases a year or more in advance so we can budget appropriately and get the best prices for our trip.  Many sites offer discounts on hotels, airfare, dining, rental cars, and vacation packages.  You can also find coupons for restaurants and attractions where you'll be staying if you plan ahead.
Think Beyond Traditional Tourist Areas
Scholastic encourages readers to "Think Beyond Florida".  The traditional family vacation with kids doesn't have to be taken to an amusement park to be perfect.  School-break hotspots like Orlando and Southern California are very expensive, especially during those times and if you choose to try to do all the tourist attractions.  Scholastic offers 5 great destinations to check out that are under the radar!  They come with less crowds and less of a price tag too!  These locations include Washington, DC and San Antonio, Texas as well as Jekyll Island, GA.  We've been to San Antonio and it is amazing!
We've also been on vacation with kids to Orlando and skipped the amusement parks!  I know it seems crazy and impossible but we had a wonderful vacation.  Instead of a hotel, we stayed in a vacation rental (which is on Scholastic's tips for an affordable stay during high season) and we drove to more historical areas outside of Orlando for day trips.  We had a great time.  We took a boat ride to a little island where we were dropped off to shell for an afternoon and another day we drove to one of the oldest cities in America.  Kids don't need the amusement parks and tourist attractions to enjoy themselves and find magic!
Make a Big Announcement
For our family, the adventure and memory making is what is most important.  We could be going on a week-long camping trip 25 miles away or a 20-day vacation to Ireland (not that we ever have) and the kids would make the most of it and be excited about the adventure either way.  It's all about the presentation, the package, the delivery.  When we've made our plans and decided on our vacation we like to find a fun way to announce it to the kids then they can start getting excited about it too!
That trip we took to Orlando was something we had planned for many, many months before we told the kids and once most of the details were ironed out we decided to give them a scavenger hunt to reveal the secret that we were going on vacation.  We had been on weekend camping trips before but they had never left the state for a vacation before so it was a REALLY big deal!  The scavenger hunt was so much fun and the kids had a great time and were so excited with the surprise at the end.  Scholastic has ideas for Fun Ways to Announce You're Going on a Trip.
It's never to early to start planning your next family vacation.  We've already started our plans for winter break.  We'll be using the Scholastic Can't Wait for School Break resources to make our winter vacation one of our best family vacations yet.  With our past experiences to help us know what works and what doesn't and the great ideas from Scholastic, vacation planning doesn't have to be expensive or intimidating!
How do you go about your family vacation planning?
This is a sponsored conversation written by me on behalf of Scholastic. The opinions and text are all mine.