I'm not the most graceful swan on the pond.  Truth be told, you can usually find as many bruises on my shins as those of my kids. We go through a LOT of bandaids in this house.  We have dozens and dozens of fun kid-friendly bandages, but my oldest is turning 9 and she's not always wanting kid stuff…. and really, sometimes I'm not super excited about sporting a Ninja Turtle bandaid when I'm heading out and about.  Since we always have fun washi tape around…. and I'm always up for new washi tape ideas, we thought it would be fun to make washi tape bandaids!
Washi Tape Bandaids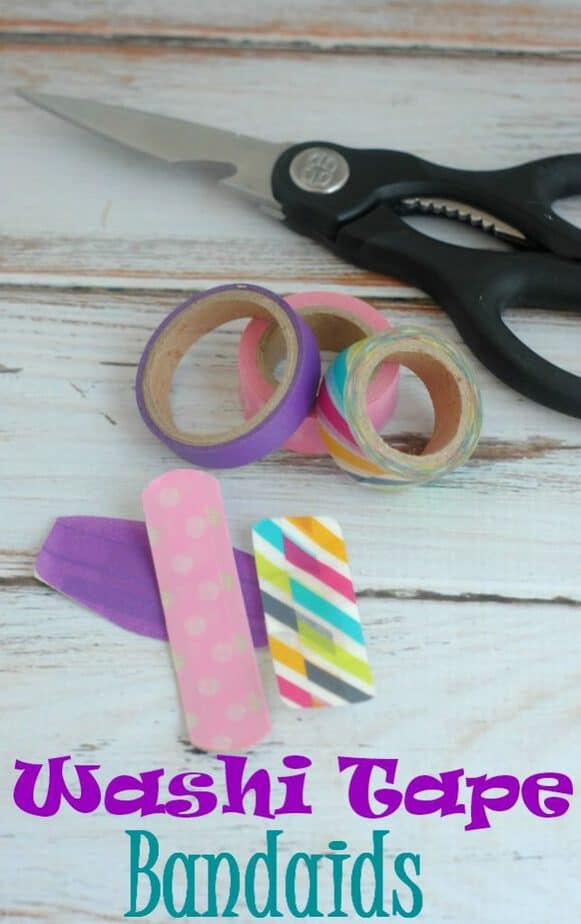 Materials –
1 box of band-aids, any brand
2-3 rolls of your favorite color washi tape
scissors
Directions –
Open the band-aids and choose 3-4 (or more if you're feeling super crafty!). Next, remove the outer wrapper leaving the white hygienic strip on the band-aid.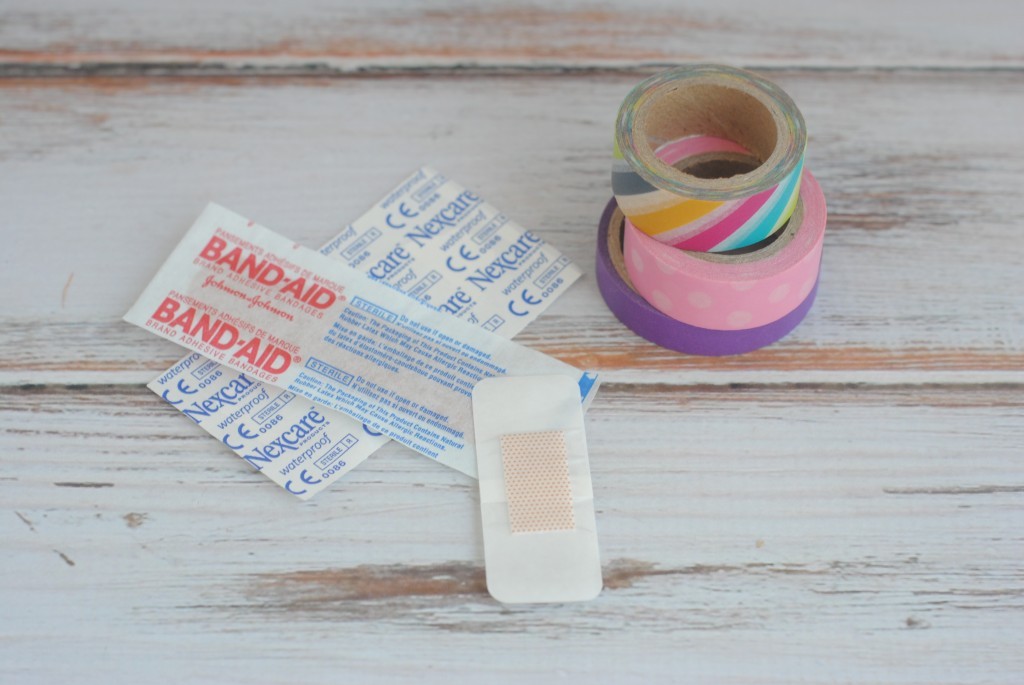 Choose your washi tape and unroll above the band-aid about 1cm longer on either side and cut with scissors. Next, evenly line the tape up with the long edge of the band-aid and stick the washi tape on. Cut a second piece and cover the top of the band-aid completely.
Now that the band-aid is covered use your scissors to trim the edges. I used the white hygienic strip as a guide.
Repeat with the other band-aids using the other washi tape rolls.
Store in a sandwich baggie or place back into the box when you're done.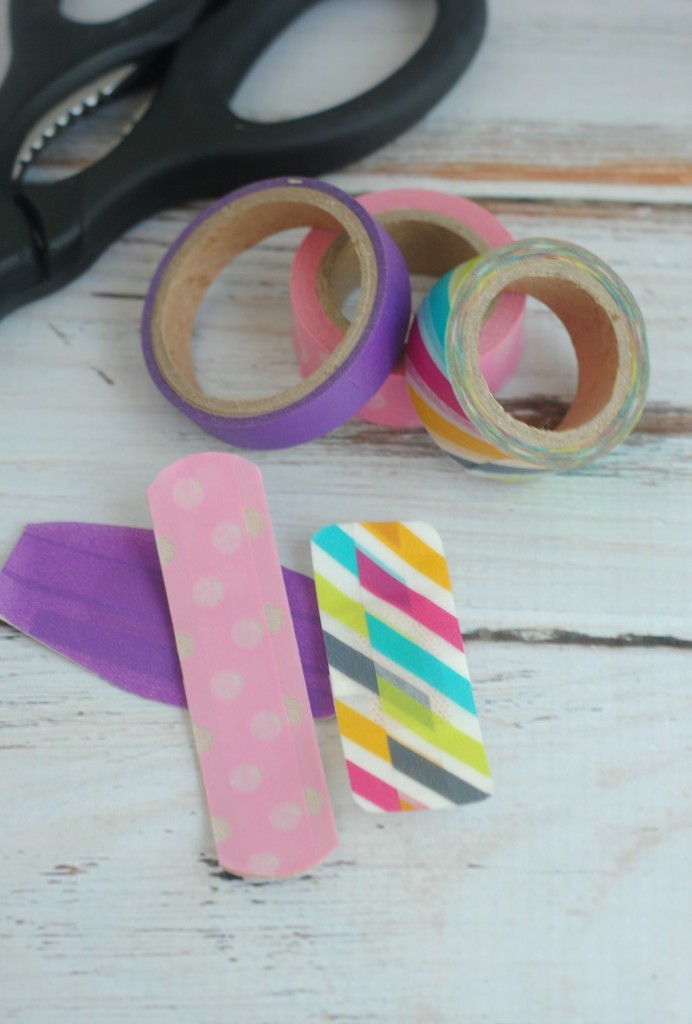 I love this craft and my daughters love making their own custom band-aids. We go through a ton this helps make getting them fun!
0