Geocaching is a great activity to do with the family.  It gets you outdoors, walking around and makes you use your mind.  We started Geocaching a year ago and we still are loving it. If you are wondering how to get started geocaching, read on!
What Is Geocaching?
Geocaching is a global treasure hunt.  Participants use GPS enabled devices to locate specific coordinates where they can search for a hidden cache.  The caches are small to large containers that will have a log to sign and often fun little items to trade.  These caches can be in a parking lot, a nature center, just off a trail or on a small island that can only be reached by boat.  Geocaching has so many different levels of difficulty and terrain.
What do You Need to Start Geocaching?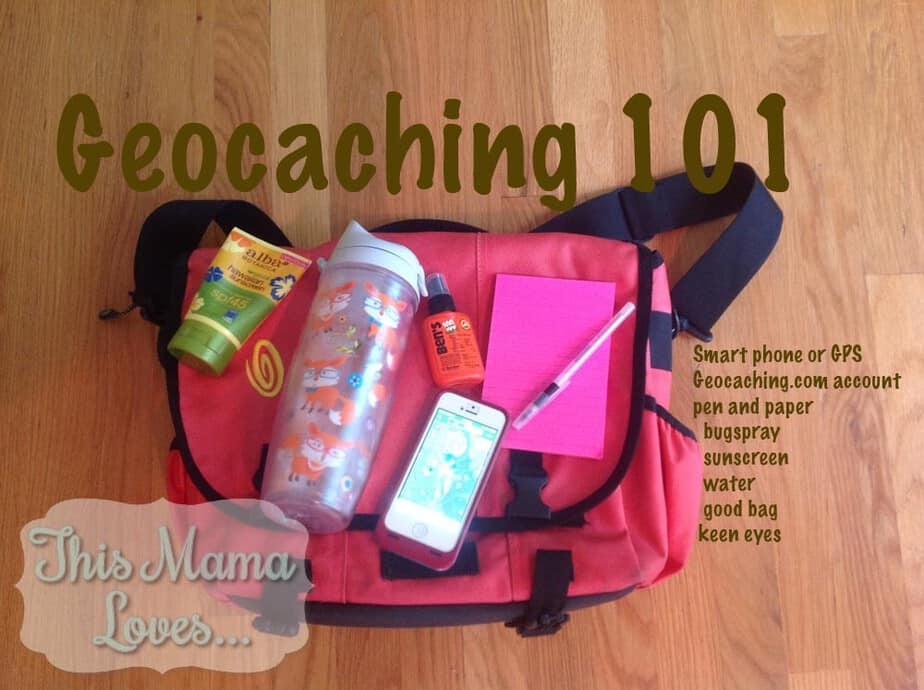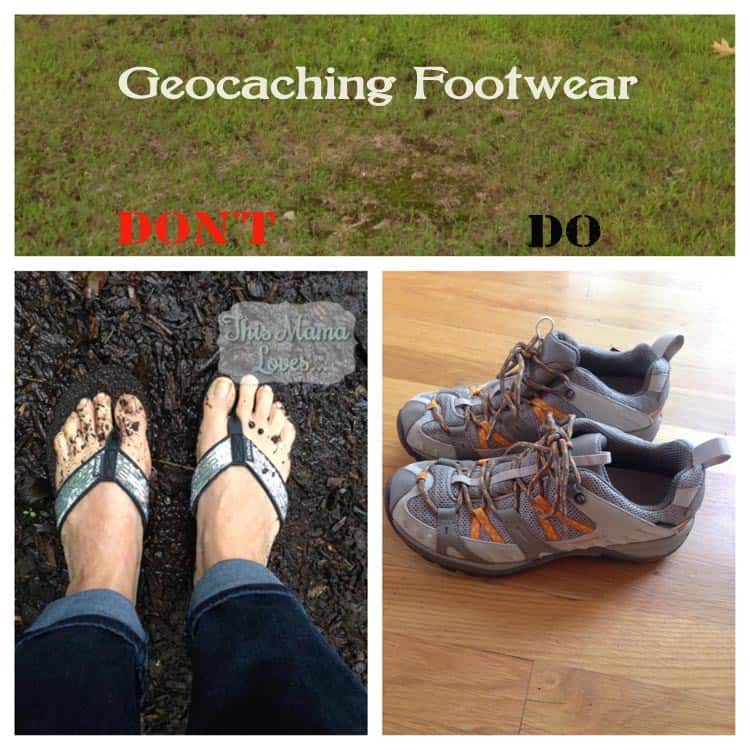 Start by going to Geocaching.com where you can sign up for a free account.  There is also a Geocaching 101 section that helps explain the game.  I also recommend getting the app.  You can use app to find a cache, mark it as found and leave notes.  The site and app are both very user friendly.
Next, find caches near you and head out on the hunt.  We were surprised to find that we had a few within walking distance of our house. After just one evening of geocaching, we were hooked.  It is kind of like being in a secret club and only the members know where the caches are.  I like driving by spots knowing there is a cache there.
Some walking trails and biking trails have several geocaches along the way.  I always check the recent logs on caches before I go.  If it looks like it has not been found or is really hard I may skip it.  Always remember that kids have a different way of looking at the world.  Sometimes I over think the hiding places or clues and my son will find it quickly.

Why We Love Geocaching
The number one reason is that we can go geocaching as a family.
It gets us outside and seeing parts of our state that we have never seen before.
The excitement of the find is addictive.
My son gets to trade fun small items, like toy dinosaurs, compasses and rubber chickens. I recommend going to party store and picking up some small items to trade.  This is really fun for the kids.
When we go on vacation it is fun to find a cache or 2 while exploring new places and we get to see spots that are away from the typical tourist attractions.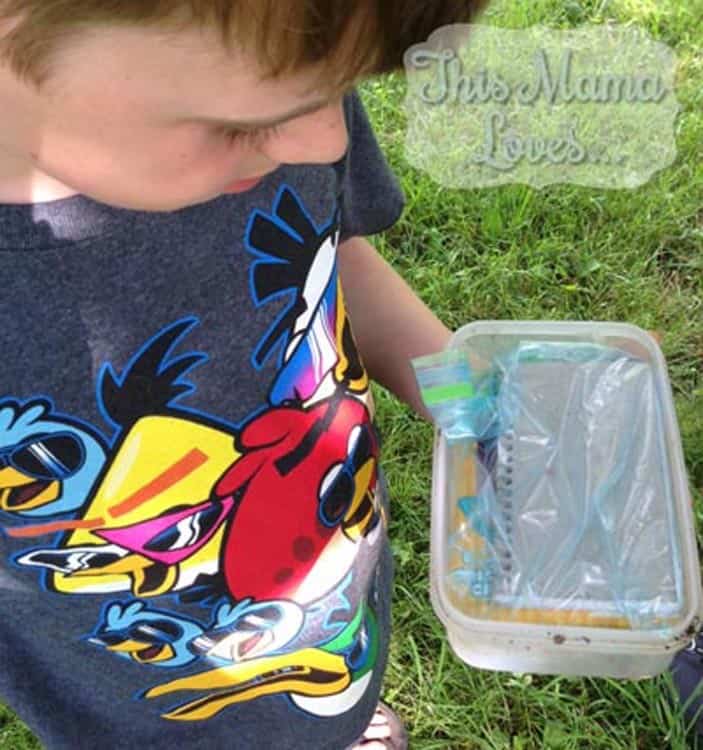 Check out these other Geocaching posts.
and
 What is your favorite outdoor family activity?