I'm not sure that many things taste more like summer than watermelon.  We've been eating a lot of it lately and love how fresh it tastes on a hot summer day.  I've seen watermelon called for in a lot of unique recipes and today decided to try it in one of my other summer favorites, the Moscow Mule cocktail.  It's absolutely delicious and so refreshing on a long, hot, humid summer day.  This Watermelon Moscow Mule is the perfect summer cocktail.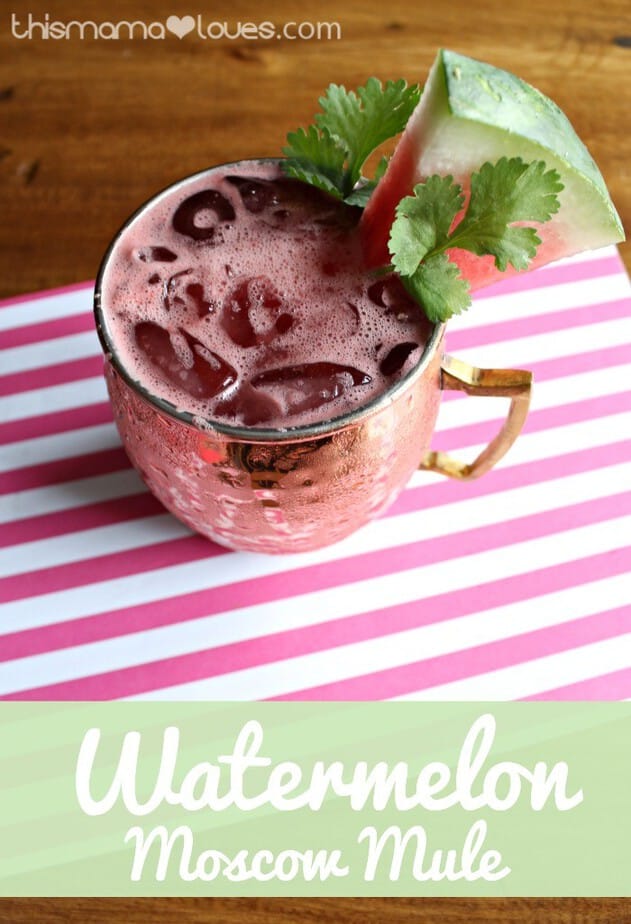 Watermelon Moscow Mule
Ingredients:
1 Shot Citrus Vodka
1/2 Shot Lime Juice
1 – 2 Shots Pureed Watermelon
6-8 oz of Ginger Beer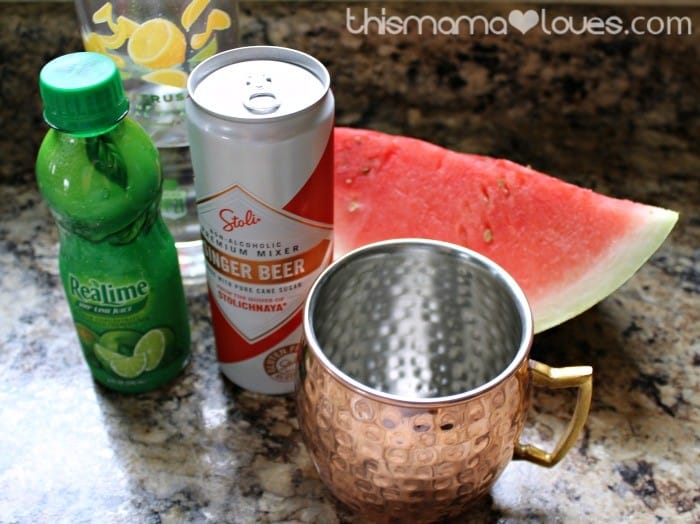 Instructions:
Cut up 1-2 cups of watermelon and place in your blender.  I use my Ninja for everything and it works great for this too.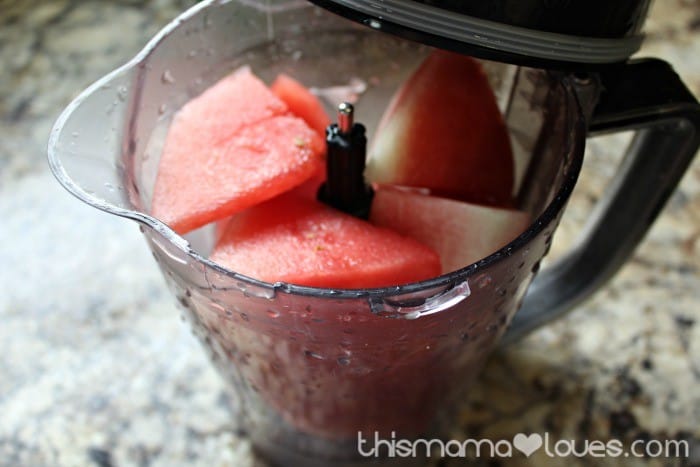 Blend on high until the watermelon is pureed.  The texture should be very smooth, a liquid consistency.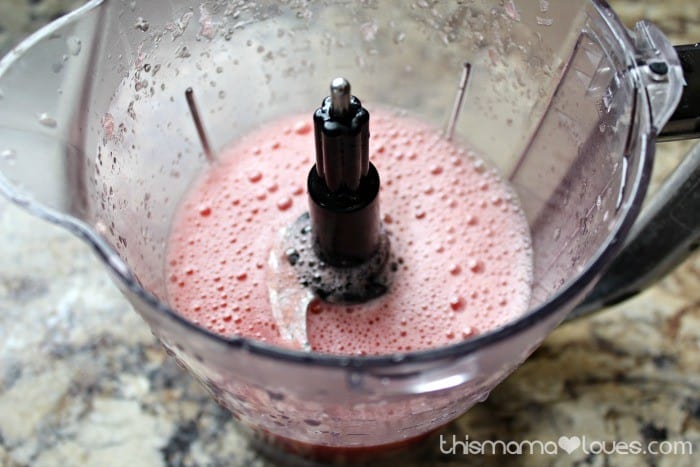 Fill a traditional Moscow Mule copper mug with ice.  Pour 1 shot of citrus vodka over the ice.  Add 1/2 shot of lime juice to the cup.  Pour in 6-8 ounces of ginger beer and fill the rest of the cup with the pureed watermelon.  Garnish with a watermelon wedge.  I also added a couple of cilantro leaves for flavor.  I love the flavor of lime and cilantro and it's the perfect touch the the Watermelon Moscow Mule.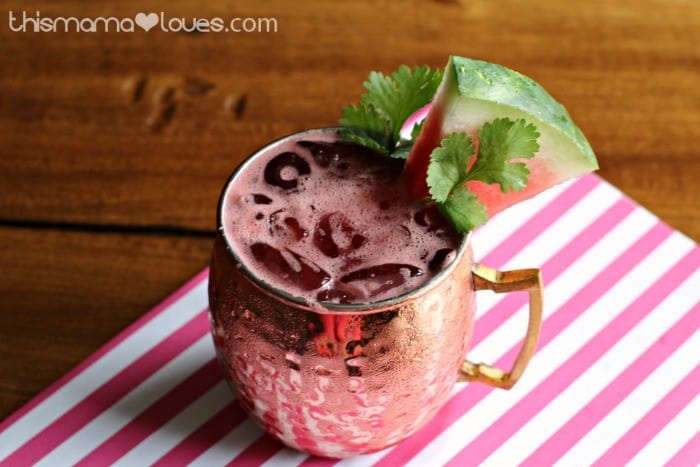 There are so many different combinations that make a great Moscow Mule.  If you missed my recipe for the Mixed Berry Moscow Mule be sure to check that out as well as the history behind the Moscow Mule and the copper mug.  It's true that the copper mug adds something to the experience!  I've tried them in a regular glass and it's just not the same.  The ice cold mug, fruit flavor, fizzy ginger beer, and vodka is most definitely my new favorite adult beverage.  The only difficultly is deciding what combination to try next!
[mpprecipe-recipe:2251]
Have you tried a Moscow Mule?  If so, what's your favorite flavor combination?