Keeping your family hydrated properly is an important daily task.  There are so many energy drinks, sodas and juices on the market but the best way to get hydrated is with water.  Yep.  Water.  It's what our bodies need!
4 ways to get your family to drink more water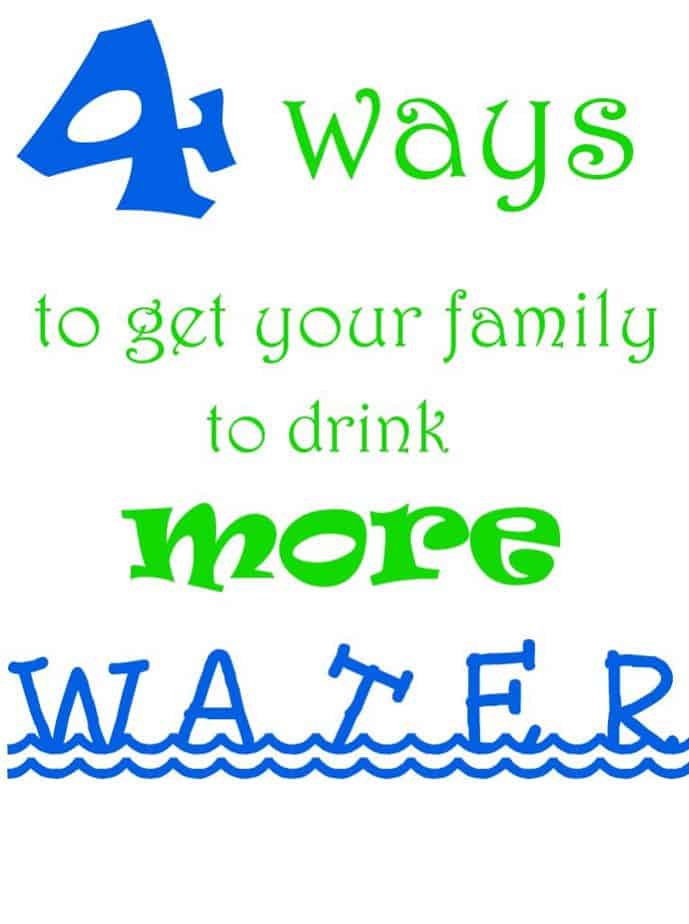 Set an Example
Some days I really want to drink water.  Other days coffee, tea and seltzer are what I would rather have.  I have to remind myself to fill my water bottle and drink it up.  It sets a good example for my son who prefers lemonade. Most schools allow students to keep a water bottle at their desk.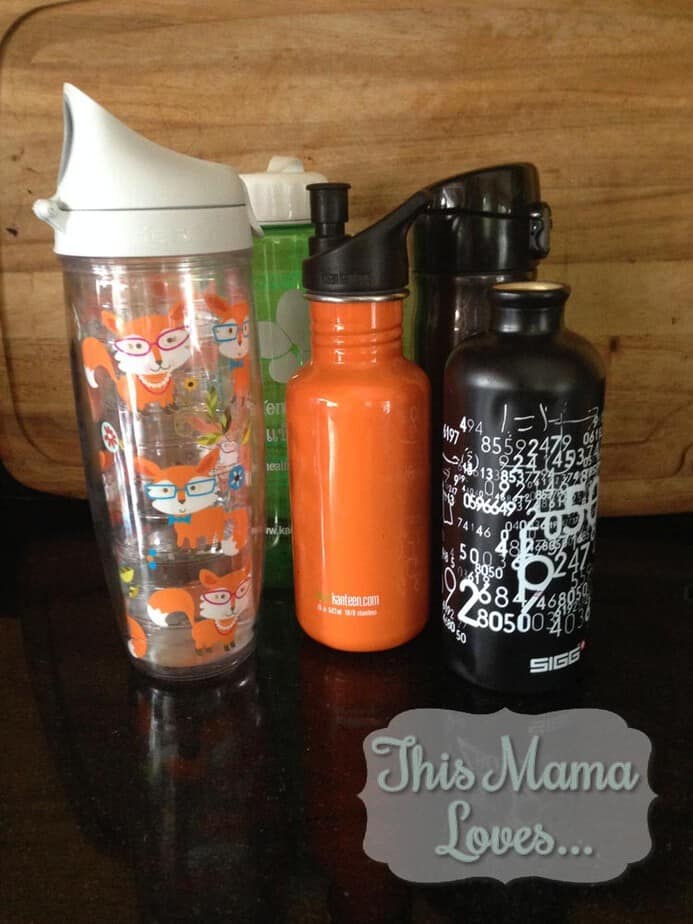 Have Fun Water Bottles
I have a thing for water bottles.  When ever I see a new design or fancy new brand I want one.  I let my son pick his out. If he likes the one he has he is more likely to want to use it. We also always give his teachers a fun water bottle as a gift. Pinterest has a ton of cool ideas for water bottle gifts.
Flavored Water
My husband loves just a little squirt of lime juice in his water. Lemon wedges and strawberry slices make for a tasty and fun drink.  My son loves to make sour faces while he tries to eat the pieces of lemon.  There are also loads of low calorie products to flavor water.  I prefer to add fruits or a splash of fruit juice. If a little flavor gets the kids to drink more water, it's worth it!
Get The Right Temperature
I like my water cold!  I think it tastes better and is more refreshing.  So, I add ice, put my water in the fridge or use our Water Dispenser.  Water coolers are not just for the office.  The NewAir WDC-100W Water Dispenser retails for around $200 and holds up to 5 gallons of water.  I was able to find the 5 gallon bottle at my local grocery store for just $6.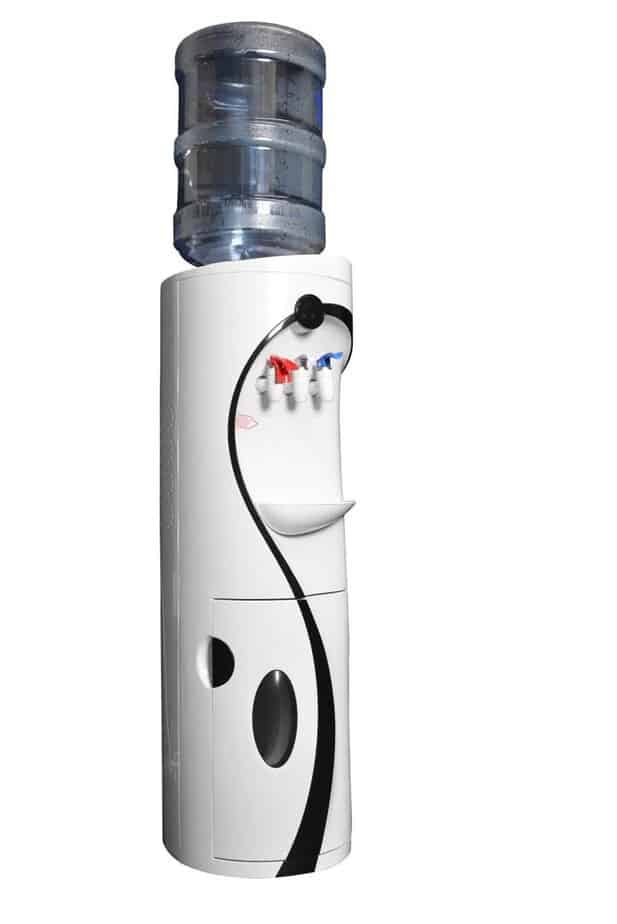 I love that I can get cold, hot or room temperature water anytime.  The hot water spout has a safety latch. I also love the storage space at the bottom for cups and water bottles.  This makes it so easy for anyone to run in the house and grab a cold drink of spring water.  I am also going to use this when we have holidays and parties at our house.  No need to clean up a bunch of empty water bottles.   My son and I got so excited about its arrival that we made a video to show how to set it up.  It is easy to set up and runs quietly.
Choose from room temperature, piping hot water or fresh cold water.
Cold Water Temperature ranges from 41°F – 50°F
Hot Water Temperature ranges from 176°F – 203°F
Store bottles or cups in the compact storage compartment
With its sleek design and its many features, this unit is an ideal solution for any home or office setting
Works with 2, 3 and 5 gallon bottles of water
1 Year Limited Manufacturers Warranty
What is your favorite way to drink water?
The Newair wcd-100W was provided for consideration in this post.