I received product and compensation from Mead Johnson Nutrition to create this post written by me. All experiences and opinions expressed in this post are my own and not those of Mead Johnson Nutrition. Consult your pediatrician before making changes to your baby's diet or if you have concerns related to your baby's digestive health. Please see the product label/website for acceptable use and benefits. You can contact Mead Johnson Nutrition with product related questions or comments toll free at 1-800-BABY 123 or through the Contact Us link on Enfamil A.R. or Enfamil.com 
All 3 of my kids spit up. A lot. My husband learned to never sleep without a shirt on when our youngest was about 4 weeks old.  He was trying to let me sleep and the baby spit up- down his back. Given that I was asleep and the baby wasn't, he felt he had to keep trying to get her to sleep- even with the mess on his back. As it turned out, it wasn't the first and it was far from the last time he'd get spit up on!  For many years we each kept a clean shirt for ourselves and a sealable plastic bag in the van that we could put one of our shirts in if we got spit up on. It is common for babies to spit-up while their digestive system develops, and every baby has periods of fussiness and irritability.  Prolonged periods of fussiness and/or irritability can be something else- I encourage you to talk with your pediatrician about the important differences between acid reflux, also known as Gastroesophageal Reflux Disease (GERD) and the much more common uncomplicated reflux, also called Gastroesophageal Reflux (GER). Thanks to Mead Johnson Nutrition for sharing the Enfamil A.R.™ with us and sponsoring  today's post about when baby spits up.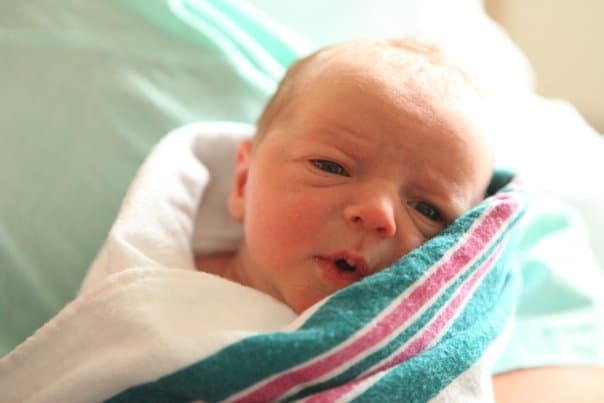 If you've been around a while, you may remember that all 3 of our kids had both breastmilk and formula. We would have loved to find a formula like Enfamil A.R. that is clinically proven to reduce spit up by over 50%, in infants with frequent spit-up while still providing the complete nutrition your baby needs to reach key milestones. Finding something that offers the nutrition your baby needs AND that helps to decrease spit-up for uncomplicated spit up (GER) is something that any parent would love to have.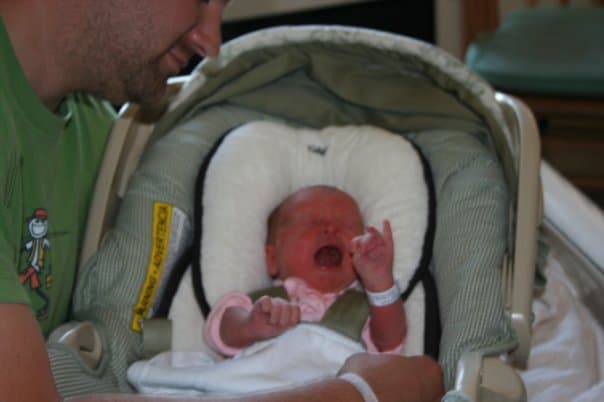 One of the first things our pediatrician suggested was to burp the baby more frequently during feedings, and also to keep baby upright for 20-30 minutes after a feeding.  These are simple lifestyle changes that can help to decrease spit up frequency and volume. For some, this is enough.  For others, providing a thickened formula can also aid in the decrease of spit-up- I know that for a long time, people suggested adding rice baby cereal, but we never did use rice cereal, so that wasn't an option for us. Plus, adding cereal to formula would have been time consuming and messy (and a lot to remember when waking up in the middle of the night for a feeding!) We absolutely would have tried the Enfamil A.R. formula with our kids if it would have helped for them to have less spit up, fewer times each day. (Not having spit up on us, the parents, would have been an added bonus)! I really like that Enfamil A.R. has Natural Defense® Dual Prebiotics® Blend to help support digestive health- I'm a firm believer in prebiotics and probiotics being beneficial to our digestive systems.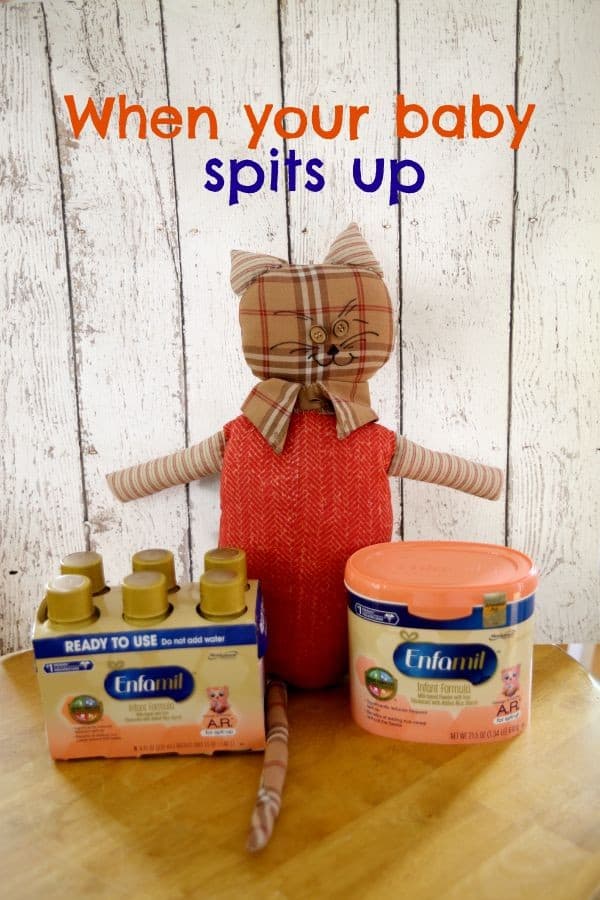 Visit  www.Enfamil.com/AR to learn more- and please, consult your pediatrician before pursing any potential options.

Enfamil A.R. meets the AAP recommendations on reflux management and provides the benefits of thickened feedings with more balanced nutrition and less hassle compared to adding rice cereal to formula. More product questions? Contact Enfamil at 1-800- BABY123.