New England has some amazing camping spots that are quite close to metro areas like Philadelphia and New York City. A couple hour drive lets you leave the worries of city life behind and fall back into the world of nature. Whether you love to go hiking, see wildlife and bird watching, or love to sit by the lake and read a good book, you can do that all quite easily while camping. Here are the Best Camping Spots in New England for your weekend getaway- we made it easy to find out where to camp in New England!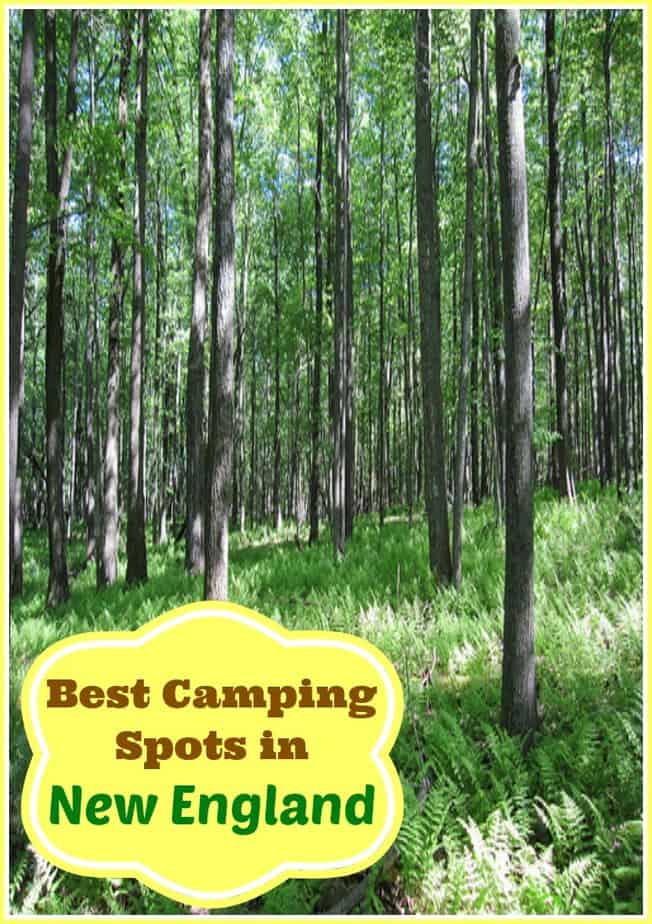 Best Camping Spots in New England
Hickory Run, Pennsylvania. This state ran campground lies in the western foothills of the Pocono Mountains and has the serene swimming lake of Sand Spring Lake. This campground is perfect for hikers with over 40 miles of hiking trails and quite a few find the waterfalls in the area. The campsite has all amenities and RV accessible. During hunting season, you can train your bird dogs here. The fishing is also quite stellar if you want to throw your pole into the water for the afternoon. Remember in the State of Pennsylvania that it is illegal to have alcohol on campgrounds.
Fish Creek Pond Campground, New York. Head out to the city and over to Fish Creek Pond for a relaxing weekend. Bring your bike as things are spread out here among the trees and around the lake. This is a great spot to bring your boat and relax out on the water. Over 300 campsites are right on the water, which is rare and makes this a very popular campground. It is on the New York camp reservation system and definitely reserve a space ahead a time. Spend some time hiking the Catskills and enjoying Beaverkill River, especially if you want to try fly fishing.
Sandy Point, Plum Island, Massachusetts. Just off the tip of Plum Island is Sandy Point Campground, which is on a barrier island facing the Atlantic Ocean. If you want to camp on the beach, this is a great choice. The area has a lot of wildlife including Harbor Seals that have started to call the place home. Perfect place to watch the sunrise over the ocean!
Want to know where to pitch a tent in NY? Or the best camping spots in MA? Best camping on the Cape?