This post brought to you by Puerto Rico, The All-Star Island. The content and opinions expressed below are that of this mama loves.
Puerto Rico is a 5-star vacation destination filled with world-class attractions. Whether you're a golfer, foodie, the adventure type, or a beach (rum) bum, Puerto Rico has everything that you want in a nice relaxing vacation. Just hop on a plane and go!  Even from our little airport here in Hartford, we can pop on the plane and be in paradise in a few short hours.  After the winter we've had… I could be ready to leave in 20 minutes I think… especially since we don't need a passport nor foreign currency to get there.
Puerto Rico Tourism recently partnered with popular travel review site Trip Advisor to transform real traveler 5-star reviews into stunningly beautiful short films narrated by Puerto Rican stars. Puerto Rico is filled with world-class attractions that will turn any trip into a 5-star vacation story. (If anyone is watching…I'm game to experience this in real time!!)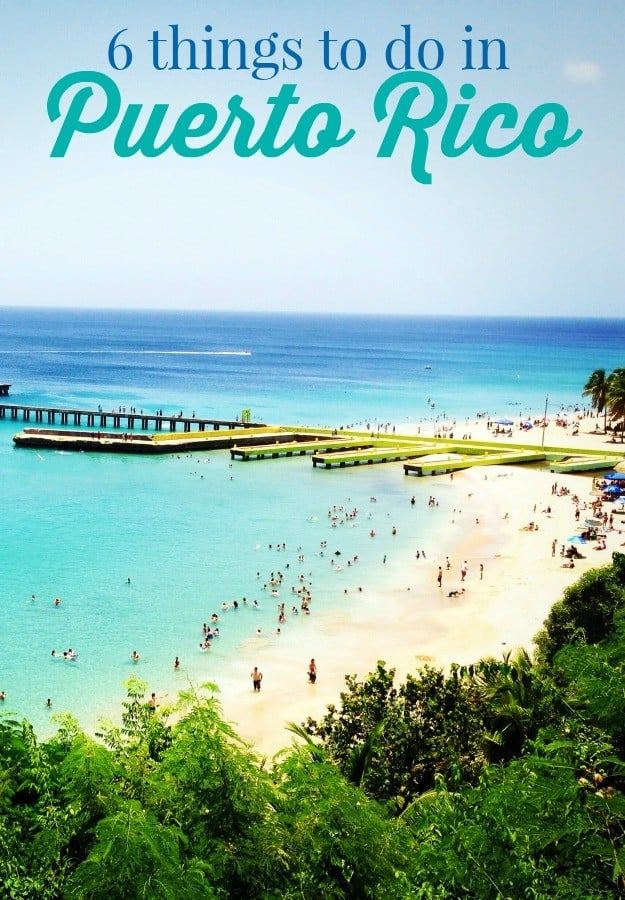 My must-see and experience list for Puerto Rico?
Beach time. Lots and lots of beach time.  Did you know there's over 270 miles of coastline? That's a lot of sandy beauty. A definite stop would be Flamenco Beach in Culebra- featured in the Top 10 beaches from Travel Channel. I just need to find a few books to pack for beach reading. Doing some horseback riding on the beaches would be pretty amazing as well.
Hike a rainforest in a US national park. El Yunque is the only rainforest under US nat'l park service, and who doesn't want to climb to the clouds?
Explore the Camuy caverns for a day.  Enjoy the wonder of the subterranean world for a time.
Swim the Bioluminescent bays and glow- we'll be like human glow sticks.  I didn't know you could swim in a place that makes you glowy.
History Buffs can enjoy old world charm of San Juan. I'm pretty new to being a history buff, but walking through streets and buildings and walking where people walked hundreds of years ago is just something we should all experience as often as possible.  Exploring San Juan's buildings and culture, shops and restaurants would be such a fun way to spend some vacation time!
Speaking of shops…. I would be remiss if I didn't mention shopping…and restaurants… because if you are going someplace new, you want to experience the food and all that there is to delight your belly.  Maybe even some rum, if you partake. I can just imagine sitting at a little table outside enjoying some amazing local delicacies sipping on a (weak) rum drink. Sounds like a marvelous plan to me!
Follow @PRTourismCo on Twitter
Like SeePuertoRico.com on Facebook
Check out how to Live your own 5-star vacation story in Puerto Rico. and tell me why you want to check out Puerto Rico!