This is a guest post from my friend Rob.  He and his wonderful wife agreed to attend the Citi Private Pass Youth Hockey Clinic with Henrik Lundqvist for me and cover the event for my blog.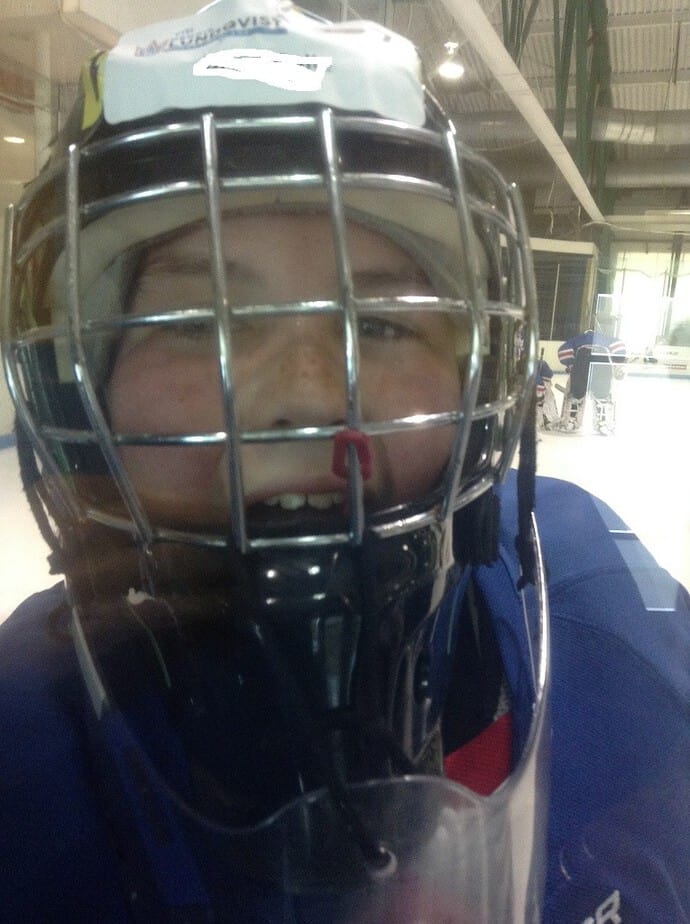 "Best camp ever!"  Those were the words from my 11 year old as he got undressed out of his goalie gear after an intense 7 hour Citi Private Pass Youth Hockey Clinic with Henrik Lundqvist at New York City's Chelsea Piers Sky Rink.  Brian had been put through his paces along with a large crowd of other youth skaters and goalies by a cadre of experienced hockey coaches…all under the watchful eye of the main attraction:  New York Rangers star goaltender Henrik Lundqvist. He had a day full of wonder at the clinic with Henrik Lundqvist.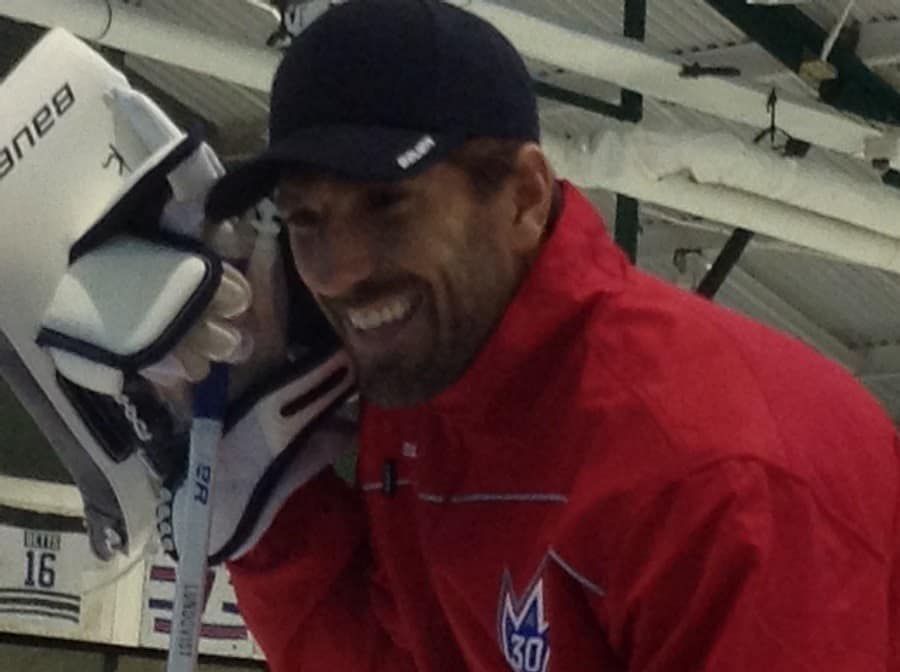 The Citi Henrik Lundqvist ProCamp was open to boys and girls from grades 1 through 10 and all levels of experience.  The boys and girls seemingly never stopped as they were briskly moved through drills and learning stations between the two rinks.  The hockey coaches were all top notch and my son (no novice to hockey camps) felt as though he was able to get some very good feedback that will improve his game.  The real draw though was #30 himself.  Henrik was a constant presence on the ice.  As opposed to the fly-bys that you might of hear of from other pro camps, Henrik was on ice all day actively seeking out all of the kids for their brush with hockey greatness.  In both group discussions, as well as in small groups and one-on-one interactions, Henrik was engaging and supportive; giving campers hints on ways that they can continue to hone their craft.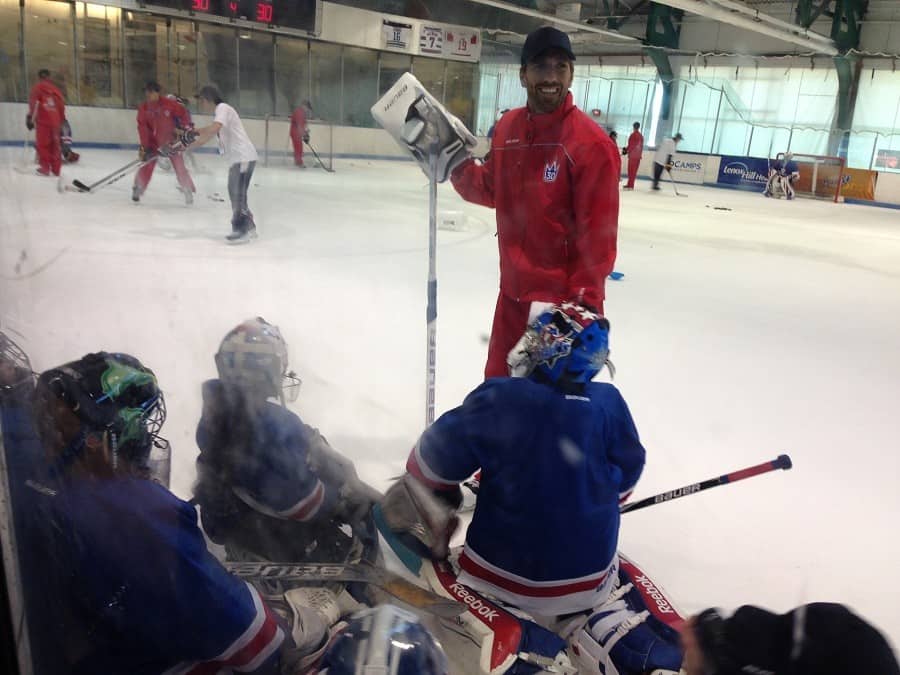 The highlight of the day was when the campers competed against each other to see who amongst them would be crowned skater and goalie of the day from amongst their peers.  A few lucky goalies even got the chance to stop some shots from #30 as he showed that even Olympic goalies like to take their chance as shooters now and then. An autograph and a picture with "King Henrik" were all part of a goodie bag that Brian now sit proudly amongst his other prized sports memorabilia.  We cannot wait until next year!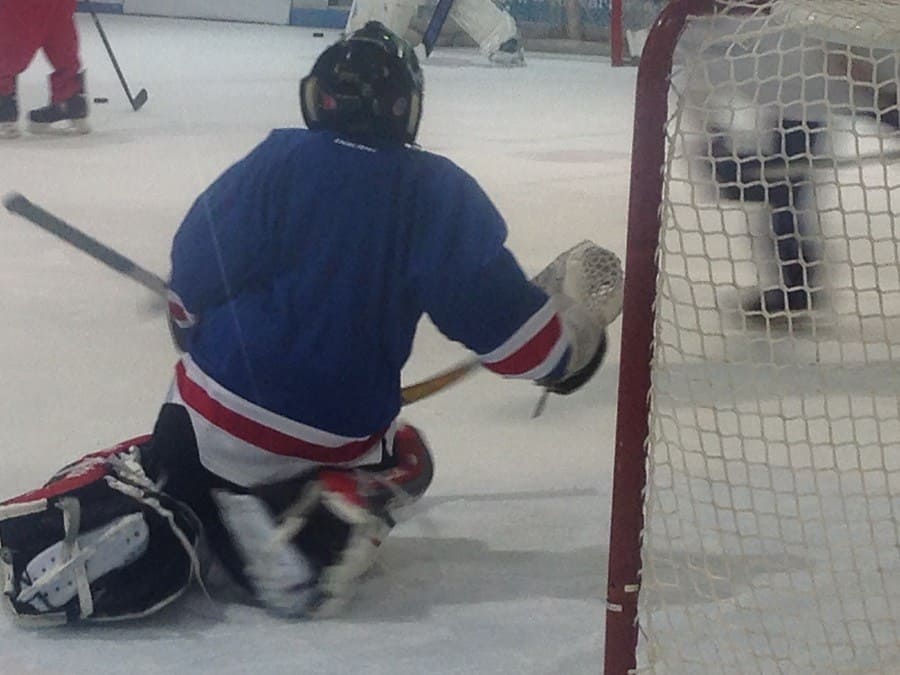 The Citi Private Pass, which offers Citi credit and debit card customers access to the best in sports, live music, dining and family entertainment through special presales, access and VIP experiences, was what made this special day for Brian possible.

For sports fans, Citi Private Pass offers hundreds of opportunities annually for kids to train and play alongside the pros – a great way for cardmembers to be recognized as heroes in the eyes of their children. You can learn more and view a schedule of upcoming events at www.citiprivatepass.com.
Thanks to the folks at Citi Private Pass for inviting us (Brian) along for the camp.  Certainly a highlight of his young life, and what a thrilling experience for all of the kids involved!  We can't wait to see what's next!