Have you ever suspected that your house is making you sick? It sounds weird, as a house is supposed to be the number one place where you and your family should feel fine. This is supposed to be the place that you should consider your sanctuary, but sometimes it can be the number one place to get you feeling really sick too. 
A lot of homeowners have mold in their home and don't even know it; this can sadly spiral into black mold, which would lead to you needing to evacuate your home. So, what can you do? Here are some things from a contributor you can try to prevent mold from getting into your home!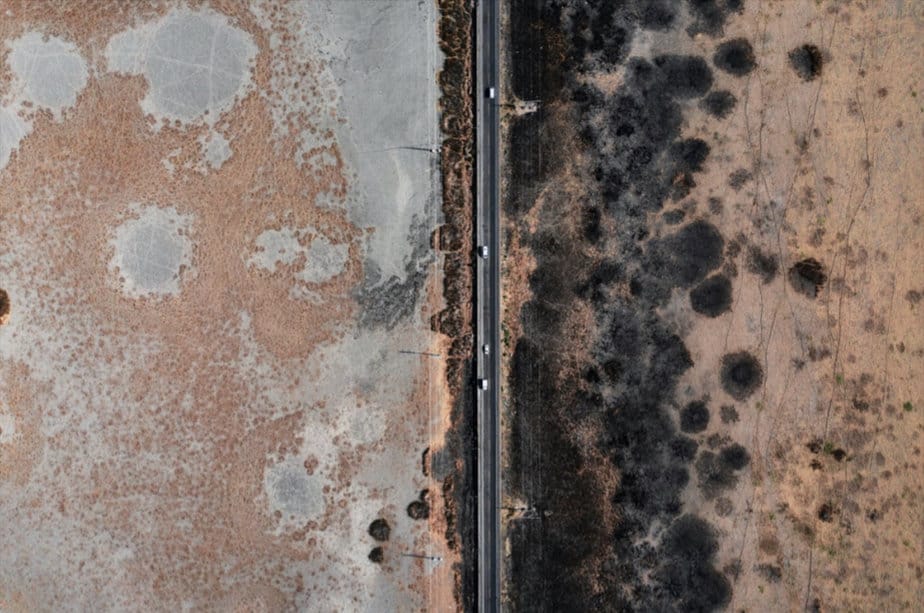 Why is Mold So Dangerous?
Mold isn't a good look for any home, but this is dangerous, too, especially for babies, small children, and the elderly. However, those with asthma will be at risk, but everyone overall will be at risk when inhaling mold spores. These spores may cause allergy symptoms like a runny nose, watery eyes, itchy skin, and coughing. These symptoms can also worsen existing breathing problems. People with lung diseases, such as emphysema or asthma, are more likely to get sick from mold.
How to Prevent Mold Growth in Your Home
Since mold is an utter nightmare to deal with, fortunately, there are a few ways to keep this out of your house. While you can use mold remediation services for the safety of your family, you still need to look for ways to prevent it together. So, here is everything you need to know to help you prevent mold growth!
Watch Out for the Humidity Levels
Have you ever considered the humidity levels in your house? The humidity level of the air in your home is an important factor to consider, as this will affect your comfort, health, and the things that you own. It's especially apparent during the summer when the humidity is high. A good rule of thumb is maintaining a relative humidity within the 30 to 50 percent range.
Energy Star recommends this to keep your home comfortable, reduce static electricity in the winter, mitigate health risks like asthma and allergies, and protect the wood floors, furniture, and walls from cracking. Plus, high humidity is going to create mold as well. Ideally, you should look into a dehumidifier as this is going to help slow down the risk of mold building up on your house.
Ensure There is Enough Ventilation
How is the ventilation in your home? How is the overall air quality in your house? Modern ventilation systems can reduce the risk of mold and other airborne contaminants by increasing the rate at which outdoor air is reintroduced into your building. Moisture is the number one driver of mold growth. It is also a key ingredient in the development of various health hazards. If there is a lack of ventilation, you can count on moisture to build up. Generally speaking, newer-built houses will have a good ventilation system, but if your home is considered fairly old, such as over 30 years old, you may need to check the ventilation system.
Keep the Home Clean
This is fairly obvious, but if you keep the home clean and use disinfectants (preferably not homemade cleaners), you can reduce the risk of mold in your home. It is important to clean areas that are always damp or wet. This includes showers, bathrooms, and other places where you bathe or cook. It is also a good idea to keep all clothes that have been exposed to water, and mold spores washed immediately and dried for longer than usual.
The mold spores that have landed on these clothing items can circulate throughout the air, causing respiratory problems in those who are susceptible to mold exposure. It's wild to think, but even mildew from your clothes can impact the rest of your home. When mold spores land on warm and moist surfaces, they can begin to grow and reproduce into the active mold. This can be very difficult to remove, so make sure you clean up your home on a regular basis and use strong disinfectants such as bleach.
Check for Water Leaks
One of the best ways to prevent mold growth in your home is by detecting water leaks as early as possible. These leaks can cause significant damage to your property, so it is important to detect them immediately. Sometimes, it can be as easy as checking your water meter or getting a sensor. Generally speaking, water is going to eventually cause a lot of built-up moisture, which will grow mold; it usually takes only a few days for water leaks and moisture to build up mold. So make sure you check your appliances, pipes, and house siding for any potential leaks.
Clean Up any Leaks the Second You See Them
This goes hand-in-hand with checking for water leaks; if you see any leaks, you need to clean them up immediately. In fact, it's not only about leaks; if you see any puddles, that includes water, when stepping out of the shower, you'll also need to clean these up immediately. Even the smallest spill of water, whether on the counter or floor, must be cleaned up and dried immediately.
Keep Your Vents and AC Clean
A lot of homeowners don't know about this, but this packs quite the punch! Air vents can wreak havoc on your home when they get dirty or moldy. It's a good idea to clean your vents regularly to keep them in good working order. A common sign that you have mold in your vents is a strong, musty smell. 
This earthy and rotten odor is more noticeable when your air conditioning or heating is on. Another sign of mold in your air ducts is a brown or cotton-like mold. It can be as simple as just reaching out to a contractor and asking them to clean up your air ducts for you. It's something you certainly should not neglect by all means!