I've been trying to add some culinary excitement to our family meals lately. Nothing super crazy, of course.  This week I was thinking about kale and making kale chips. But then I was thinking about other stuff you can put kale into.  Somehow, this had me thinking about Easter and ham and leftover ham and what to make with leftover ham. So  I give you this quick and easy Kale and Ham Galette recipe.  I think you'll like it.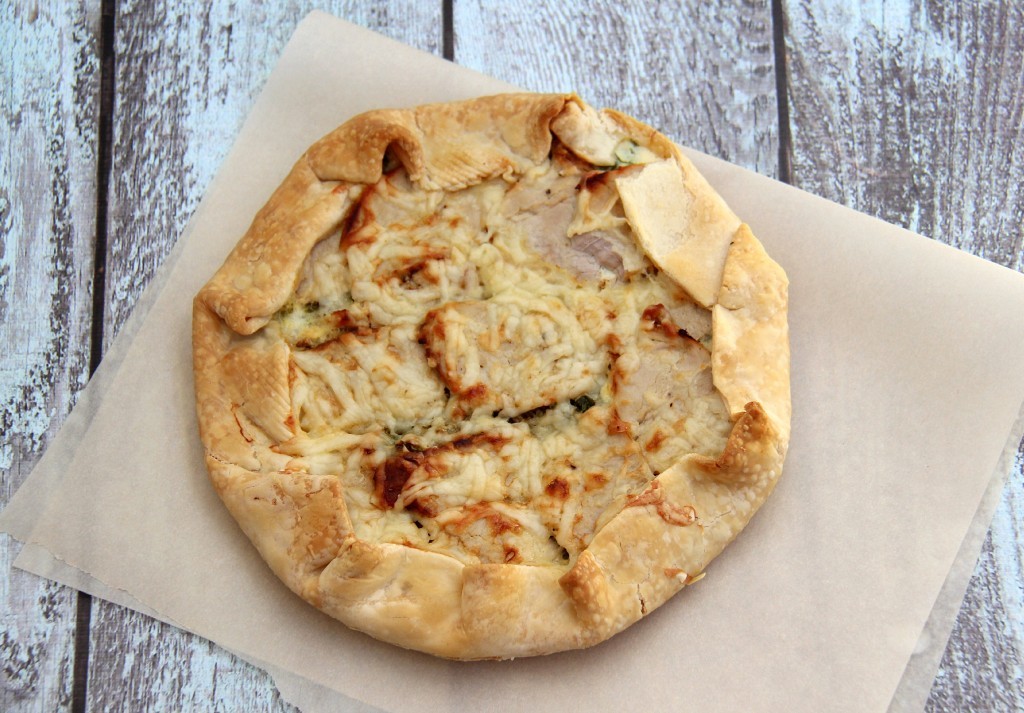 What You Need:
Pillsbury Pie shell (in a sheet)
1 egg
½ cup milk
3/4 cup grated white cheddar cheese
½ cup deveined and chopped Kale
3 slices of thick cooked ham cut into quarters
Salt & Pepper to taste
Directions:
Preheat oven 350F.
Defrost pie shell at room temperature. Whisk egg, milk, salt, pepper until combined. Lay pie shell sheet onto a greased pie plate. Sprinkle bottom with chopped Kale, lay ham on top as next layer, then cover with grated cheese. Pour egg mixture into shell until a bit less than full. Fold edges of pastry inside to make galette shape.
Bake for 15-20 minutes until you can insert a toothpick and golden brown.
Powered by

Sidelines