Game Changing Ham and Cheese Tater Tot Casserole
When it comes to meals and menu planning, I try to mix it up but keep the family favorite dishes in rotation. It's a constant battle for me- we eat homecooked meals 95% of the time, so I'm always working with the family or solo to create meals that aren't the SAME every single week, but also include our favorite flavors. This week I gave our trusty old (delicious) tater tot casserole a makeover by using the flavors from another family favorite -ham and cheese sandwiches to switch out the flavor a bit. It was a big hit and I wanted to share it with you: give it a try and see if your family enjoys it as much as mine did!
Love casseroles? Try our Sour Cream and Onion Casserole or Southwestern Shepherd's Pie Recipe – or perhaps a Mini Breakfast Casserole! Casseroles are one of my favorites for cold weather, but they are also SUPER handy to have ready to go for busy and hectic weeknights any time of year! Most can be prepped ahead and just baked whenever, so you don't need to make the whole meal in the afternoon.  My kind of meal, for sure!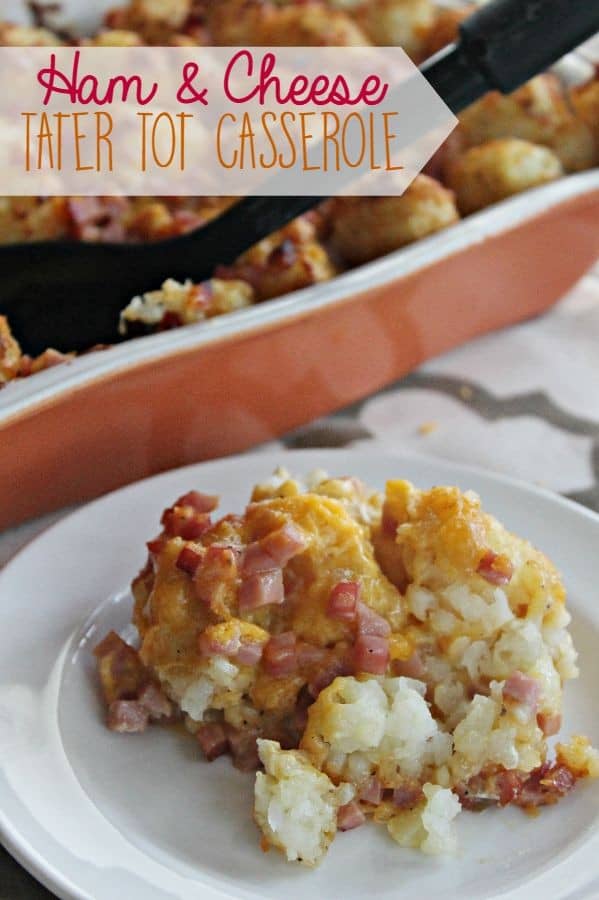 Ham & Cheese Tater Tot Casserole
Ingredients:
2 cups  shredded cheddar cheese
8 oz. package diced ham (This is a GREAT recipe to use up leftover holiday ham too!)
32 oz. bag of tater tots
1 cup sour cream
1-10.75 oz. can of cream of chicken soup
3 tsp. yellow mustard
1/2 tsp. garlic powder
1 tsp. black pepper
1/2 tsp. salt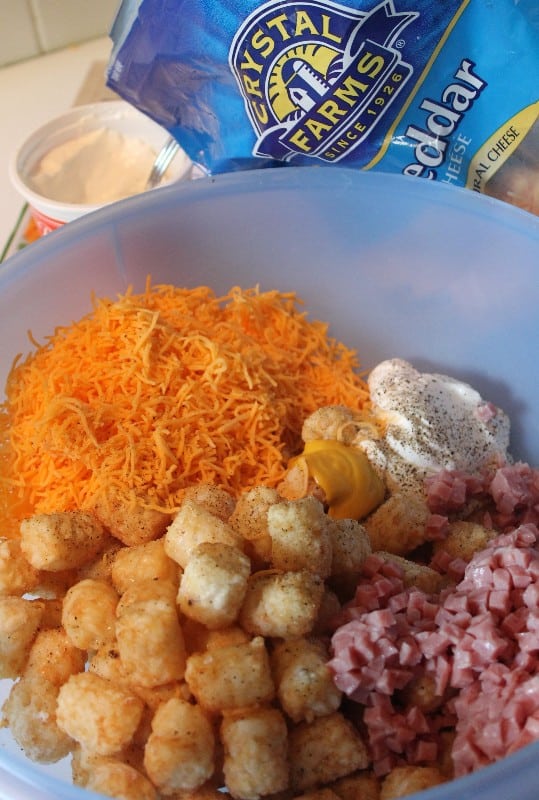 Directions:
Preheat oven to 350 degrees
Grease a 9×13 pan with butter.
Combine all ingredients in a large bowl, stirring until well mixed and everything is evenly distributed.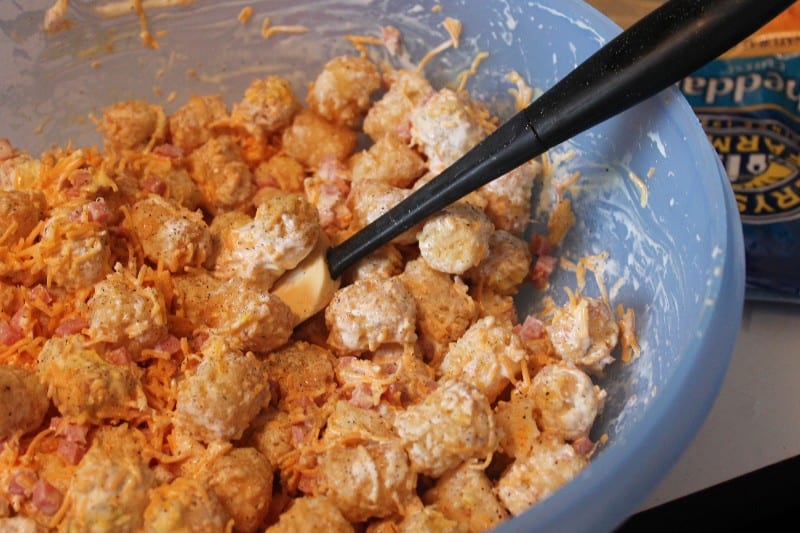 Place mixture in prepared pan and bake for 35-40 minutes until heated through and top is golden brown. Remove from oven and cool 10 minutes before serving.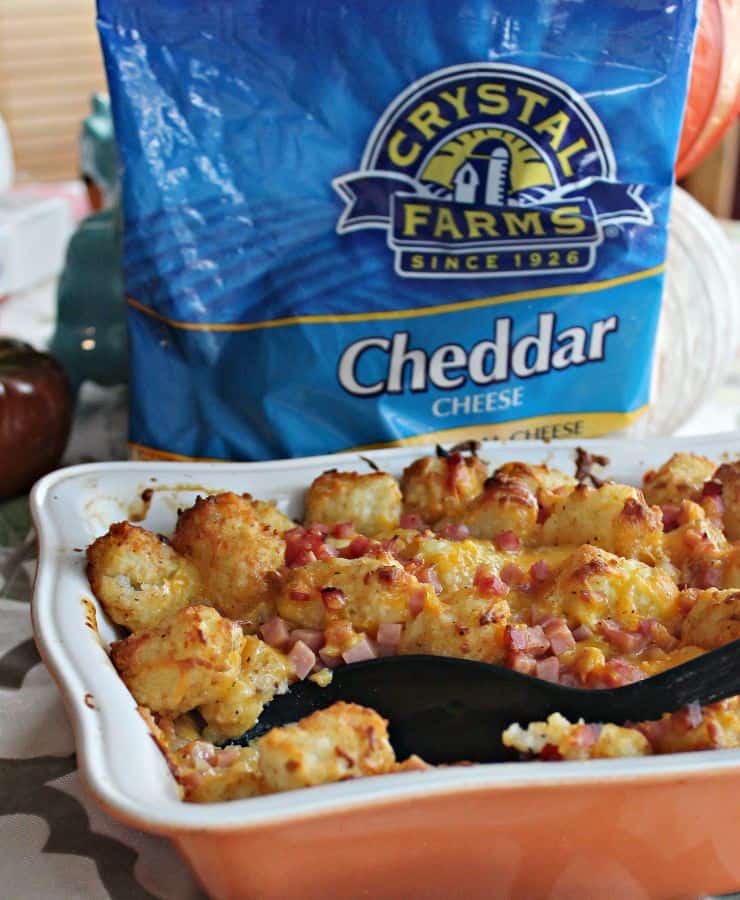 What's your favorite version of a tater tot casserole?