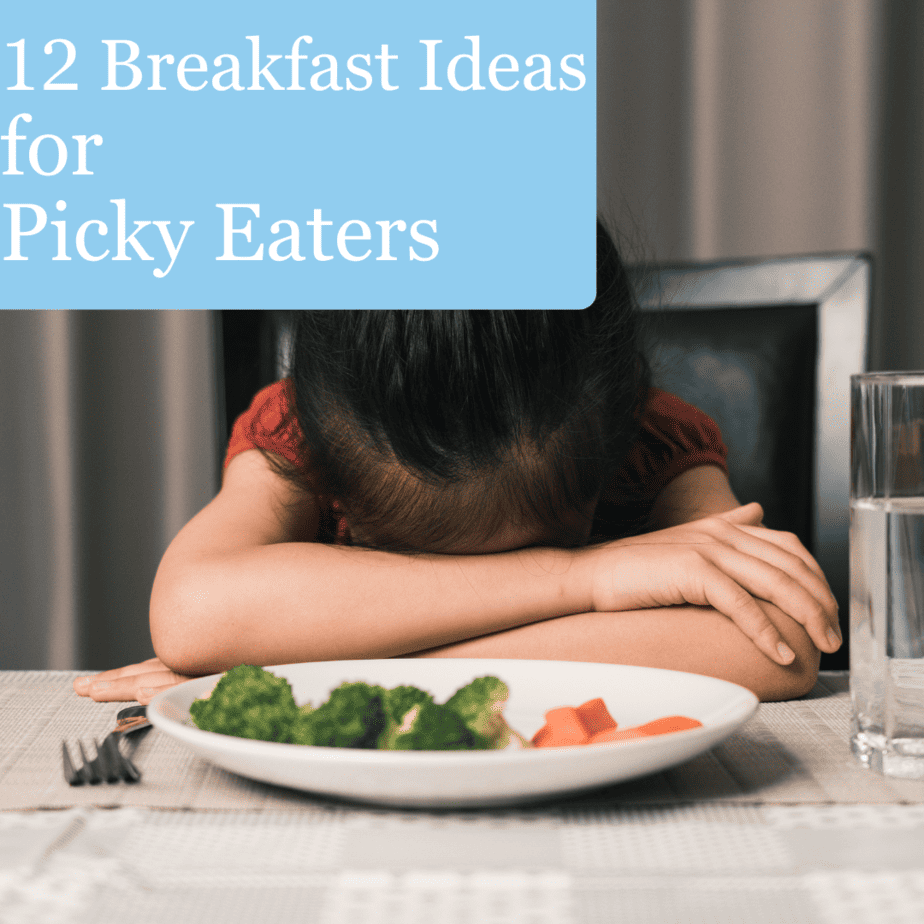 Breakfast is an essential meal for kids of all ages. They need it for energy to learn, play, and explore their surroundings. From oats to whole grain and fresh fruit, picky eaters have several options to start their day strong. Adding high-energy and low-sugar ingredients will make them active and healthy. Here are some of the best breakfast ideas for picky eaters sent in by a contributor.
Raspberry ginger smoothie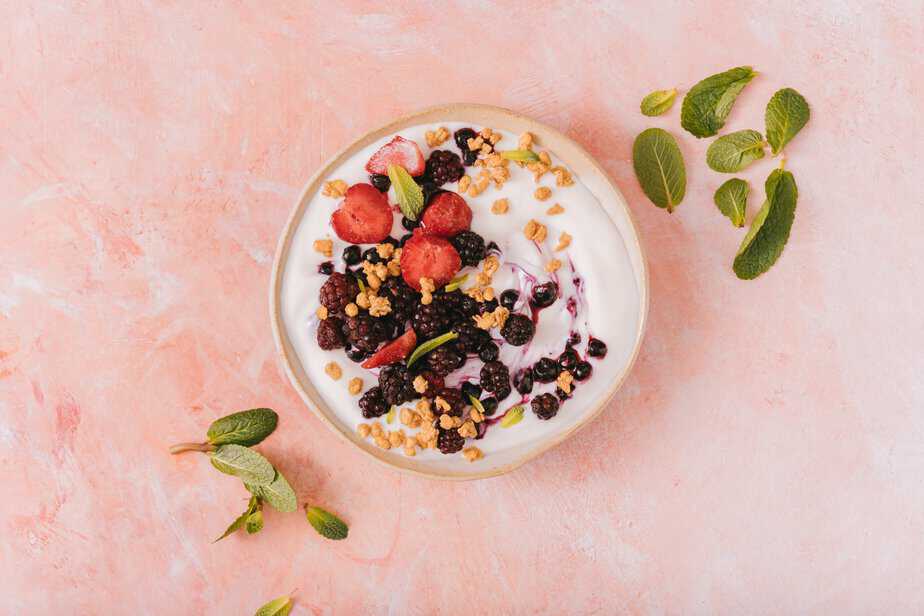 Use a blender to prepare a delicious and healthy raspberry smoothie with ginger for your kids in the morning. It is one of the most straightforward but nutritious breakfast recipes for children. Blend raspberries, almonds, lemon juice, and ginger and mix with water if the smoothie is too thick. Also, make the serving presentable to motivate your kids to enjoy this meal. 
French toast sticks
Let French toast sticks be your picky child's favorite recipe to start their day. Preparing this toddler-friendly breakfast is easy if you have gluten-free bread, unsweetened almonds, cinnamon, sugar, dairyless butter, and maple syrup for your sticks.
Vegan baked oatmeal
Vegan-baked oats are nutritious dishes for picky kids. You may get your child involved in the recipe by asking them to choose their favorite fruits to include in the meal. Boost the nutritional quality of the baked oatmeal by adding flax, hemp, and your child's favorite nuts. You can also consider making a large pan of the baked vegan meal to reheat individual servings on busy days, so keep this in mind.
Homemade Larabars
You can make homemade Larabars with macadamia nuts, cashew butter, and cocoa powder. This breakfast is an excellent alternative to store-sold granola bars full of sugar and additives. Homemade Larabars are suitable for your picky child; they are usually naturally sweet and easy to carry around. Your kid can enjoy this breakfast with fresh fruit or yogurt for a bigger diet. Let Larabars ease the stress from your busy mornings while satisfying your little one's hunger.
Healthy cereals
Many new cereals keep gaining global attention daily because of their unmatched flavor. Be sure to choose healthier breakfast cereals that contain natural whole grains such as wheat, oats, and barley. For a wider variety, you can buy Canadian cereal online to add more options to your child's breakfast selection. These products contain complex carbohydrates, fiber, protein, minerals, and other essential nutrients your kids need to start their day.
Eggs in a basket/Eggs in a hole
These are fantastic breakfast ideas for children. The biggest advantage of prioritizing egg toast for breakfast is its protein content. Other ingredients are bread, butter, salt and pepper. 
Banana peanut butter oatmeal
This is another smart way to start your child's morning. Banana peanut butter will make your kids lick their bowls empty. You can easily make this breakfast for the family: cook rolled oats in oat milk, add salt, fold your peanut butter, and top the meal with sliced bananas. You are always free to include any toppings of your kid's choice if they dislike bananas.
Breakfast Pizza
Bringing smiles to your child's face is easy if you learn to vary their breakfast diet. Surprise your kids with a tasty pizza for breakfast, and they will love the idea. Breakfast pizza can also be a superb recipe for your child's lunch box. Try baking your pizza dough with homemade cheese sauce, ham, and sausages. You may top it with more cheese to make the meal super delicious. 
Chocolate chia pudding
Chocolate chia pudding is also a perfect pudding to include in your kid's breakfast or lunchbox. You can give it to them as snacks too. If your child doesn't find chia seed texture palatable, you can replace them with rolled oats and top them with nuts and fruits of their choice. This dish requires chia seeds, cinnamon, salt, vanilla, maple syrup, and coconut milk, so keep this in mind. 
Cottage cheese with fruit
Cottage cheese is highly nutritious as it contains protein and calcium, making it one of the best breakfast meals for all kids. You can top this recipe with your kids's favourite toppings. Use honey and maple syrup to boost the sweetness, or hemp seeds with sliced almonds for healthy fats. 
Breakfast bars
Serve breakfast bars during the weekend and serve with one glass of milk for a healthy breakfast. Keep pre-packaged granola and fruit or bars handy for rushed mornings. Choose those with minimal sugar for a healthy diet.
Yogurt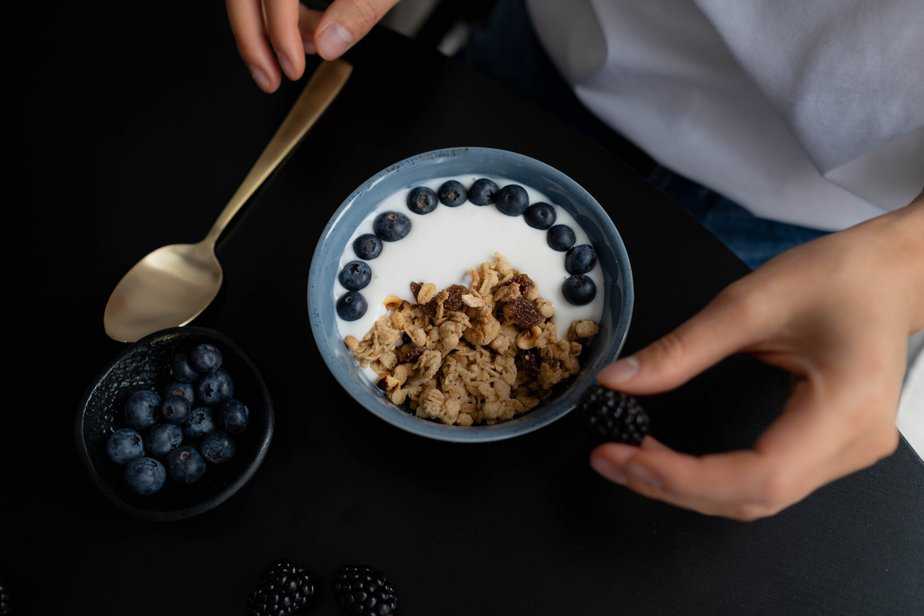 Image Credit: Ron Lach
It helps to opt for yogurt that is low in sugar and rich in protein. Greek yogurt, for instance, is a good option for children. Let them toss in whole grain cereal or fruits, and they will enjoy their breakfast.