There are 24 hours in each day. Sometimes that seems like a LOT of time, and other times, like it's not possibly even close to long enough…but most days, well, they are in between. As a mom, wife, Executive CEO of running this house… there's a lot that happens every day to keep this place running as smoothly as it does, or should I say, there are a lot of clicks that happen to keep things going!  (Please note, in full disclaimer, I am in no way implying that my house runs smooth like butter on a regular basis. We're normal people and life isn't always smooth).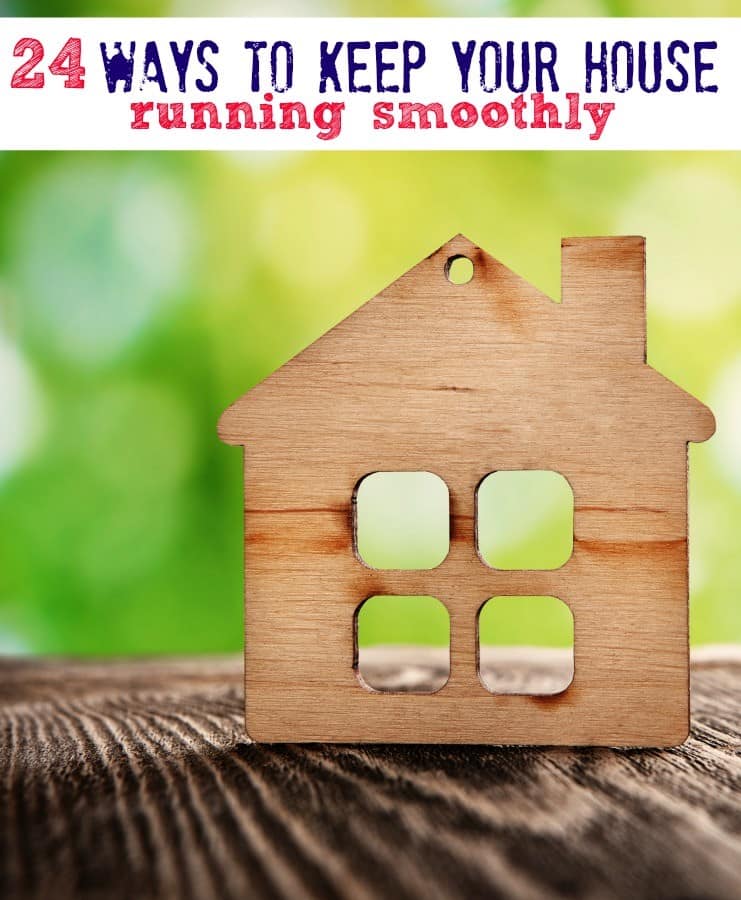 Since there are 24 hours in every day, I thought I'd share a list of 24 ways to keep your house running smoothly.
Get anyone and everyone up at the time they need to be (click!)
Shower (wipe down shower with cleaner before you get in)
Prepare coffee, beverages, breakfast for family (coffee first=sane mommy)
Talk to family about the day's schedule
Prep dinner (take meat to thaw, chop veggies, put in crock pot, etc)
Prep/cook enough dinner for 2 nights' meals
Check for any papers that need to be signed, delivered, notes sent to school, etc.
Pack supplies/clothes/snacks for any after school or work activities
Pack snacks
Fill water bottles (double check the lids!!)
Pack lunches, if applicable
Shoes/coats/bags on
Unlock car (this also requires putting keys in the same place each night so you know where to find them)
Buckle up and go (do a head count and make a note of what needs to be in the car with you as you buckle up)
Get gas so you can get kids to gymnastics, swim, baseball, soccer, Spanish club
Empty folders/sort mail
Make to do list for next day while watching kids' activities
Finish dinner prep (or start)
Turn off devices and spend time with family
Check that devices are charging
Check that doors and windows are locked/shut  for the night
Make sure clocks are set to the right time, run dishwasher
Double check that alarms are set on the devices that need to be set (alarm clock, phone, tablet, etc)
Lights out (click!)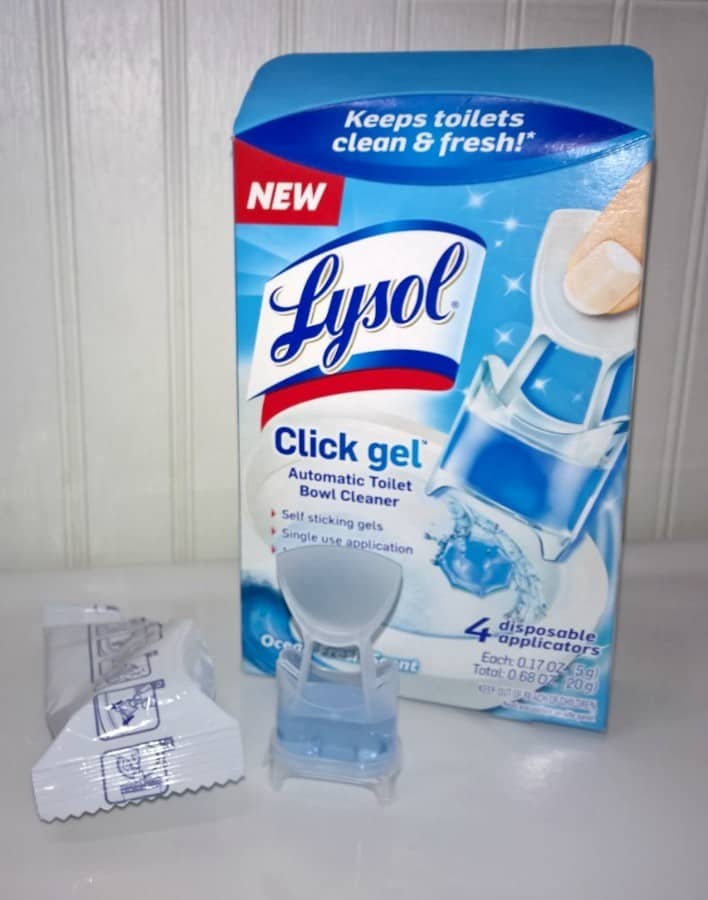 Lysol knows parents work hard to keep their families and homes running smoothly. But little do you know, "clicks" pretty much power your day – checking that your kids' water bottles are fully sealed (Click!) to avoid spills or snapping, unlocking the car (Click!) so the kids can pile into for soccer practice and uploading pictures of them in action (Click! Click! Click!).

Now, parents can breathe a sigh of relief and do a not so pleasant household task – keeping the toilet clean and fresh – with one simple click. The new Lysol Click gel™ Automatic Toilet Bowl Cleaner is discretely applied into the bowl with one simple press & click to continuously clean and freshen with every flush in between weekly deep cleans.
Thanks to Lysol for sharing the Click gel with us and inspiring this post!!  It's nice to remember the ways we get things done!