Just because I don't have a baby in diapers anymore doesn't mean I don't still have a use for stylish baby wipes.  We still use wipes frequently, and I don't see us stopping anytime soon.  I've been toting around Huggies Clutch 'n' Clean wipes lately-the wipes arent a new thing, but the cute and fun clutches are so much more fun than "regular" travel packs or a few wipes tossed in sandwich bag for just-in-case! Fun designs, bright colors ,and an easy to refill clutch make for a great little on the go must-have for me! This post is brought to you by our friends at Huggies.  Opinions are my own.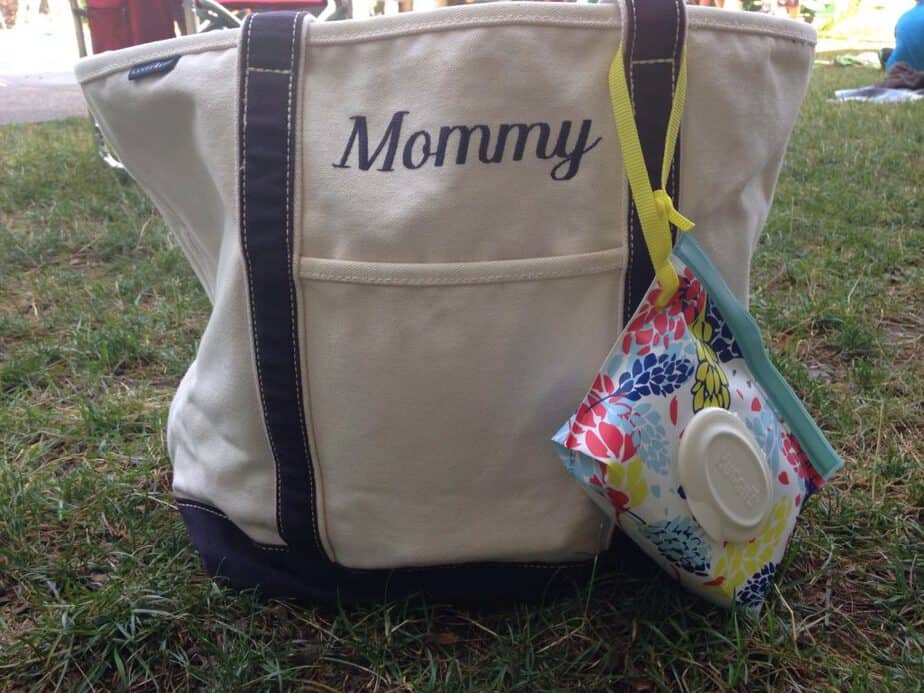 1. On the go messes
Being on the go doesn't always mean having a place to clean up.  Sticky messes even having hand sanitizer with you isn't what you  need.  Sticky hands don't improve with sanitizer.  … having wipes on hand makes quick work of hands, faces, etc.  Being able to do a quick wipedown of the tray on a plane, table at a playground….having those wipes on hand really make things easier.
2. Freshening up
When I'm traveling (especially on a plane!) I always feel like I have "airplane" hair and face.  I don't know what it is, but the second I land I want to clean my face and wash my hair.  Given that I'm usually on the go and don't have time to do a big freshen up in the bathroom when I travel, having a few baby wipes can at least give me a few seconds to freshen up my face, neck, arms.
Summer is the time I use baby wipes most for me- between more outdoor activities and simply needing to freshen up from heat and humidity… I love having wipes on hand to just do a quick cool down and freshen up. Quick and easy.
Plus, in a pinch? Baby wipes make a great makeup remover!
We've used the wipes to get the kids a bit more presentable when they are going from, say, a baseball game to a sibling's dance recital. Quick and easy…
3. Travel "Pitstops"
If you've traveled any distance with a kid, you've probably heard the "I have to go to the bathroom" line at a completely inopportune time.  Perhaps you are in traffic, or on a stretch of highway with no exits coming soon.  Perhaps, like me, you still keep the on-the-go potty in the van just in case and like to keep wipes on hand because, well, once you go, you have to cleanse yourself and it's nice to use a wipe that's wet and not just dry tissue.
4. Letting kids help clean
My kids have all helped to clean the house since they were very young.  We've always tried to find ways to let the kids help- baby wipes have always been a great option.  We have felt a lot more comfortable letting little ones help with baby wipes than other wipes that may contain harsh chemicals, especially when kids might still put things into their mouths.
The Huggies Designer Tubs come in prints, patterns and colors that are meant to match our homes- while characters are fun and engaging for kids, we don't all want to have our entire house screaming "WE HAVE SMALL CHILDREN" all day long!  The gorgeous Designer Tubs allow me to keep them out and about so the kids can wipe down their new kid table and shelves for their books and toys quickly and easily.  The thinking for me is, maybe if they SEE cleaning tools, they might use them without prompting?!
5. Spill and stain removal
Is there anyone out there who spills something on their clothes at an opportune time?? For me, I'm forever spilling something or realizing I spilled earlier and have a stain at very inconvenient moments.  Baby wipes are great for getting a lot of stains and spills off of clothes, and the wet spots they create dry rather quickly.  Maybe it's just me who's clumsy- but I've used baby wipes for years and years for on the go spot removal!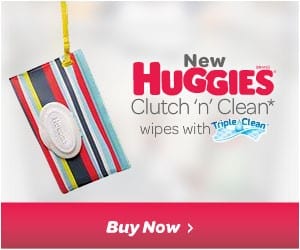 What do YOU use baby wipes for? 
0