With Easter just a few weeks away, it's time to start thinking about spring and shaking off the winter blahs. You can have a fun get-together without spending a lot of money. Pick up some inexpensive party supplies at the discount store. You can also use any leftover solid-color plates, cups and utensils from previous birthday parties. Use your creativity for a fun theme to celebrate spring. Here are three spring party ideas that won't break the bank  to get you started.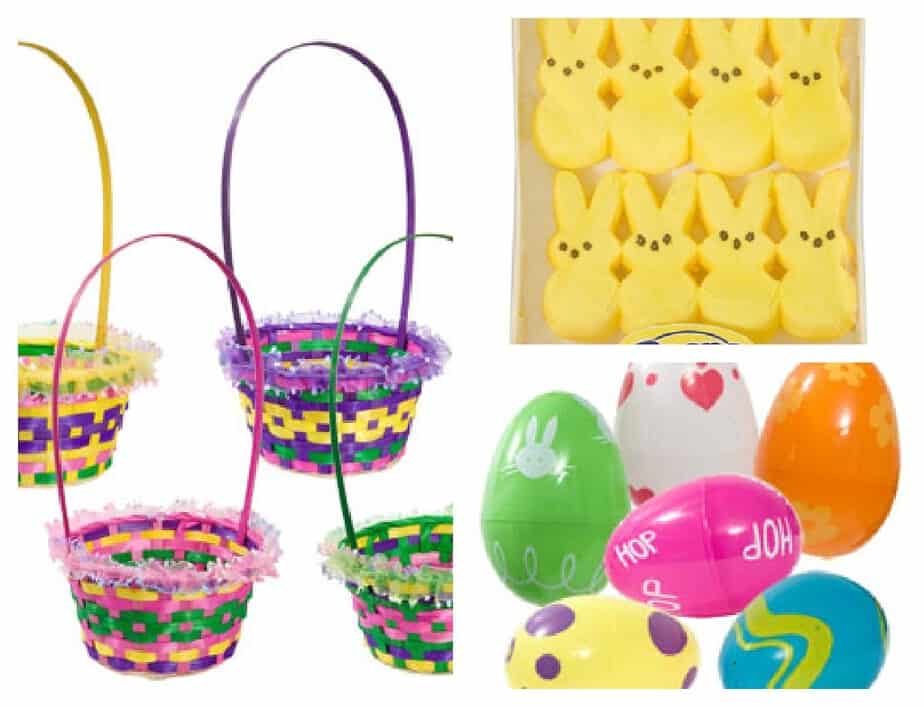 1. Spring Fling
This is a great time to plan an outdoor get-together. Create a family-friendly event on your porch or deck. Use your leftover Easter baskets to serve hors d'oeuvres and mini sandwiches. Cover the bottom with brightly colored party napkins. Make cupcakes or a sheet cake and let the kids help decorate. Cut some fresh flowers from your garden or make some from paper cutouts to keep expenses low. If it's still too chilly outside, stay indoors and decorate for spring. Use balloons, streamers and window clings in keeping with the celebration of spring.
2. Peep Party
Everyone loves peeps. These sugar-coated marshmallow chicks and bunnies are always a fun addition to spring. They make their debut around Easter, but you don't have to be buddies with the Easter Bunny to have a peep party. As a good chance to shake off the winter doldrums, have your children invite some friends over for a few hours of fun. If you're on a tight budget, ask your guests to bring a pack of peeps or you can supply them yourself. Provide some inexpensive dips and accompaniments, like chocolate, peanut butter and sliced apples. Serve graham crackers, plain homemade cookies for making peep sandwiches. Decorate the room with some crepe paper streamers in spring colors, like yellow and green, or intertwine them with white.
3. Easter Egg Feast
Decorating Easter eggs is always a fun project. It's good quality time to spend with the kids and a great way to nurture their artistic talents and creativity. One of the issues afterward is what to do with the hard boiled eggs. An Easter egg feast is one way to make sure that you won't be eating hard boiled eggs for the rest of the month. Invite some friends over to help you use them up and celebrate spring. Use eggs as a theme for your event. Inexpensive party favors from the discount store might include plastic eggs. Put candy, stickers or pretzels inside. Some games might include an egg rolling contest with a spoon and an egg toss. Consider a mid-afternoon party, serving snacks such as deviled eggs and egg salad sandwiches. Make some egg penguins.
Egg Penguin Recipe
1 hard-boiled egg
3 ripe pitted medium black olives
2 or 3 uncooked spaghetti or linguini sticks
1 small piece of raw carrot
Another way to use up your Easter eggs is by making penguins. They fit in with nearly any springtime party theme.
First, shell the hard boiled egg and rinse it well. Set the egg vertically and add a head, arms, legs and nose.
Use three medium pitted black olives. One is for the head. Slice the others length-wise into halves. These will be your penguin's arms and feet.
A small triangle of carrot makes a cute nose poked into the front hole of the olive head.
Use uncooked spaghetti noodles broken into small pieces to pierce the olives and hold them in place on the egg.
These make cute garnishes and edible party favors as part of a welcome to springtime.
Nikki is an independent writer for DollarTree.com. Dollar Tree offers great deals on office supplies, party supplies and more.