Confidence is something that people from all walks of life struggle with, and it can be hard to handle at the worst of times. That's why you should be looking for ways to better improve your confidence on a daily basis, as there's plenty that you can do to help it! Confidence is something that can come in many forms, and whether it's temporary or permanent, it can help you throughout your day. You need confidence to do anything, and you'll find that trying to go about your day without it can be quite difficult. Today a guest writer is sharing ways you can work on YOUR confidence.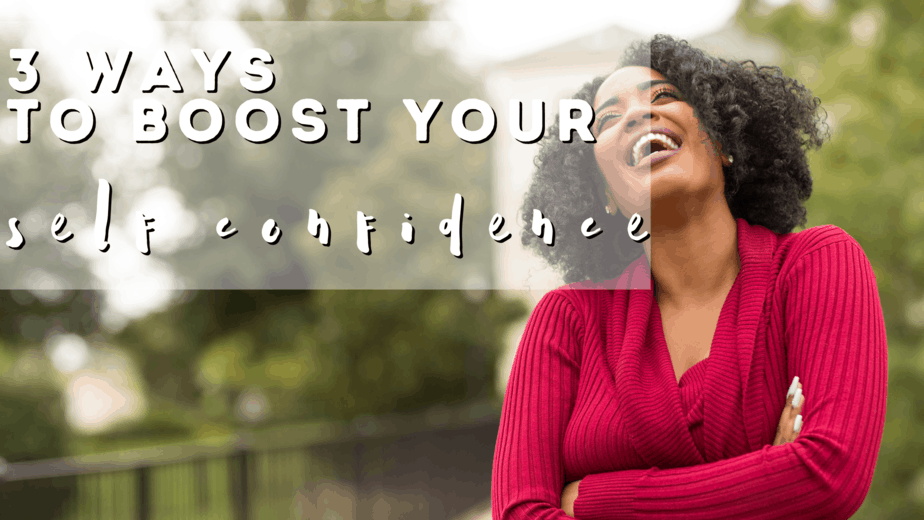 3 Ways You Can Work On Your Confidence
Try new things
One way you can gain confidence is by learning about yourself, and the best way to do that is by trying out new things. You can never know what you will and won't enjoy until you've tried it for yourself, and it can be a great way to find out things that you never knew about yourself. Whether it's trying new clothes, visiting new places, or giving new activities a try – you can quickly expand your understanding of the things you like and don't like. The more you're sure about yourself, the more confident you can be in what you like and dislike.
Identifying your insecurities
Sometimes the lack of confidence can stem from something else, and it can be a number of things that cause you to lack confidence, the trouble is identifying what it is exactly. It could be that you're being brought down by the negativity of others, or there's something about yourself that you've always wanted to change. Even if it's for vanity reasons, there's nothing wrong with having something done like restorative dentistry if that's something that you can't seem to get past. If it helps your confidence or brings you down in general, there's nothing wrong with dealing with that part of your insecurity in the best way you can.
Treat yourself
Confidence can be improved by your own doing, and that's actually going to be the best way to do it. Being able to boost your own confidence is the most reliable, and healthy way to improve it. Whether it's by changing your mindset over how you feel about yourself or actively doing something to work on it. Treating yourself is a great way to do so. Learning that you can be your own friend and your own support is something that many people could learn to improve their life overall, and it can work wonders for how you feel about yourself.
Seeing yourself in a more positive light can take time, and that's why it might be hard to build up confidence, but until you can do that – you're going to have a hard time with insecurity. Many people beat themselves up over things that they shouldn't or don't put themselves first often enough, and that's something that can show in your actions. Learn to treat yourself better, and learn to go easier on yourself when you make a mistake; it can make the world of difference. What are your ideas for ways to work on your confidence? What are your favorite confidence boosters?