The Schwinn Midmoor will make family bike rides possible!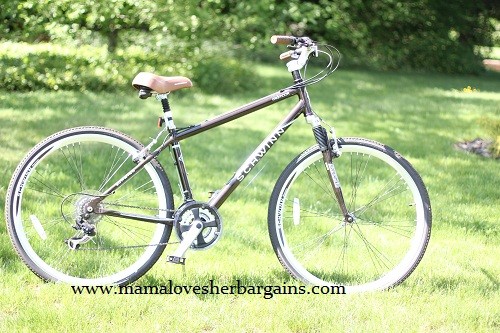 We've had a lot of fun exploring new activities as a family now that the kids are getting a bit older.  The Schwinn Midmoor is the perfect bike for Mr. Martin- it's a hybrid bike, great for riding on trails or streets.  It's also a great bike to tow the kids in…although I think if you ask Mr. Martin he'd say it's great to tow ONE child in.  He was a little overzealous on the first outing with the bike trailer…and very sore the next day.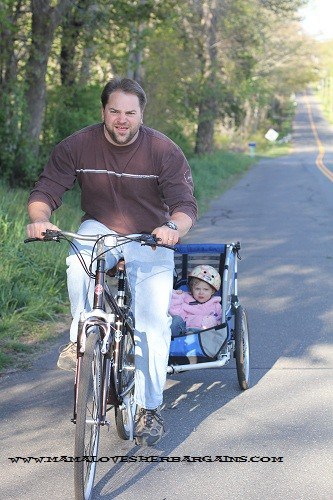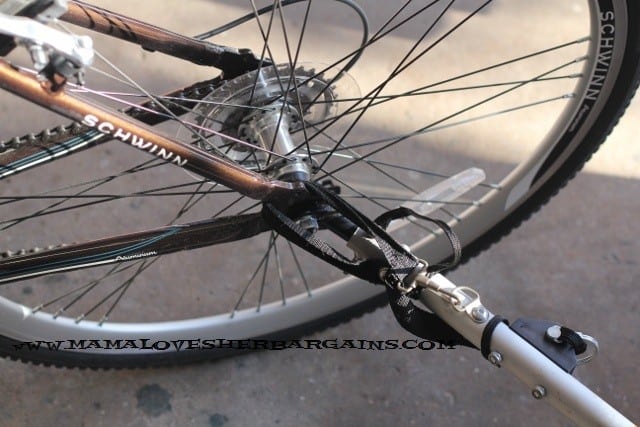 The instructions were great- although confusing because they include instructions for several different bikes, but once you are able to match the instructions with the bike you have in hand, easy to follow.  I would love to show you images of the assembly but this arrived when I was in Florida and you'd think my family forgot what it is like to have a blogger in the house.  No assembly photos, sorry.  The only assembly-type photo you have is the box.  Sigh.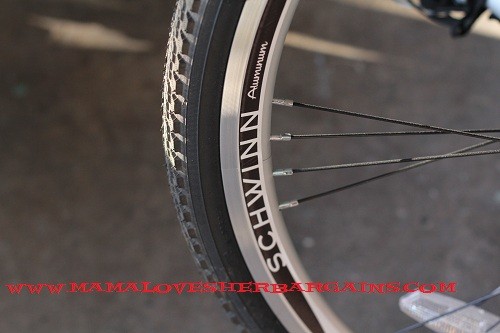 Aluminum hybrid frame with Suntour suspension fork for a smooth ride. Update 4/24/18- still a nice smooth ride. Many miles of use and as smooth as day one!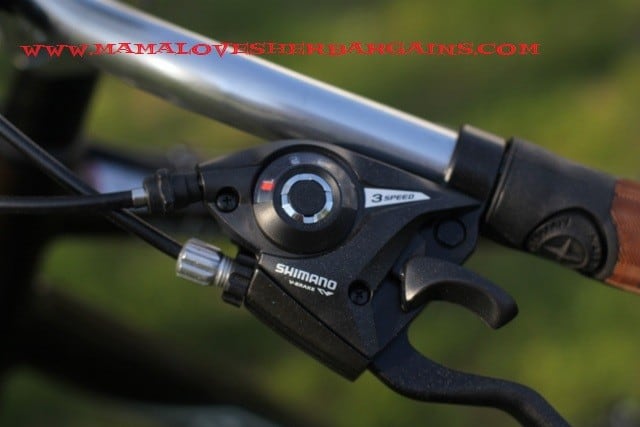 Shimano 21-speed drivetrain provides plenty of gears and reliable shifting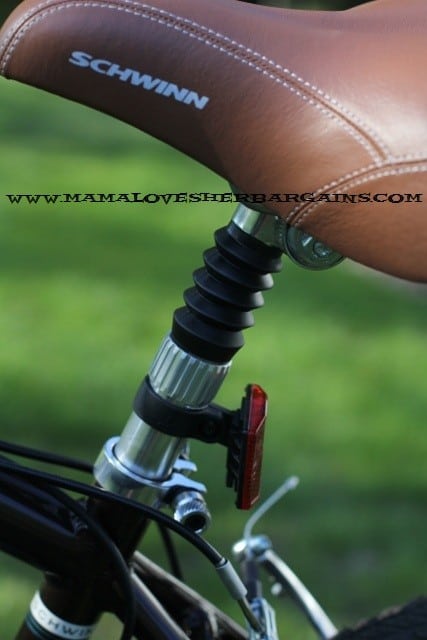 Schwinn Quality saddle for a soft and comfortable ride
Smooth ride- especially key when we start doing longer trips with the kids.  We don't need to be uncomfortable- that makes for cranky parents.  Mr. M said that the brakes work really well, and smoothly.  He's HUGE into safety and was very, very happy to report this.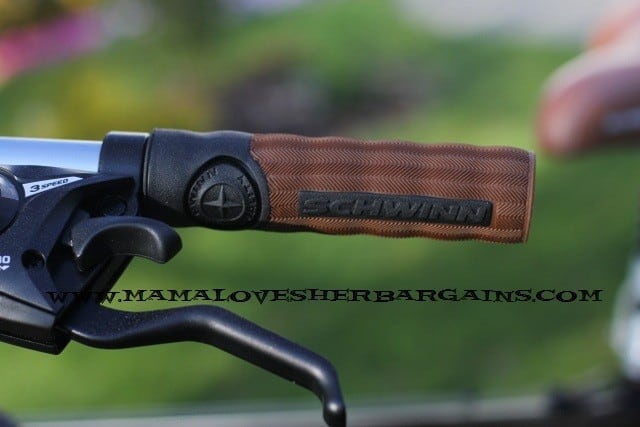 Comfortable seat, easy to grip handlebars with plenty of cushioning to for your grip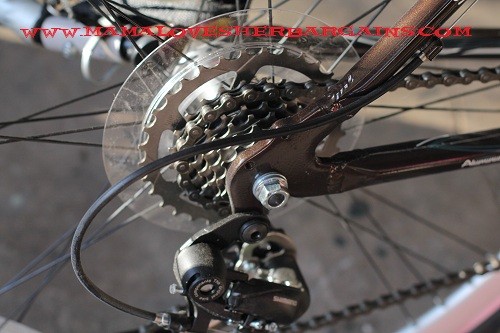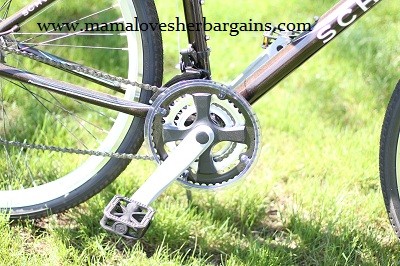 Easy to change gears- no worries about gears slipping or locking up.
What do we love about this bike? Everything. From the chocolate brown metallic finish on the frame to the leather seat, the Shimano gears, the super comfortable handlebar grips- this bike is full of luxury details at a reasonable price point.  We feel confident every time we head out for a ride that this bike will be around for a long, long time.  Schwinn is known for quality and comfort- both things we've appreciated already (or rather, I have tried to.  I'm not tall enough to reach the pedals on this!!)
What do we not love?  Um, nothing. Not a thing. The Schwinn Midmoor is affordable, looks great and handles really well.  Retail is about $250-300.
This bike handles on-and-off-road with equal finesse.  The light frame and great suspension work together with that gorgeous leather seat to provide a smooth, comfortable ride for the rider.  It looks good, handles great, and is definitely worth a look.
Now I need a pretty new bike to match my husband's, don't you think?
We received this bike sample to facilitate our review.  Opinions are our own.