Who wants to do the fun #30SummerDays Photography Challenge with me, and a friend or two?!  I have wanted to do a photography challenge for a while and just haven't… I guess I needed a kick in the pants.  But then my friends at Staples were all "Brett, will you try a fun photography challenge and oh by the way, we'll send you an awesome camera to do it with, and you can give the same to one of your awesome readers so they can do some challenges" so how could I say no? Just the kick in the pants I needed! 🙂
Follow along on Facebook, Twitter and Instagram and PLEASE feel free to leave your profile links so we can follow you too!  Also, my friend Lolli is doing the same challenge so follow her, too!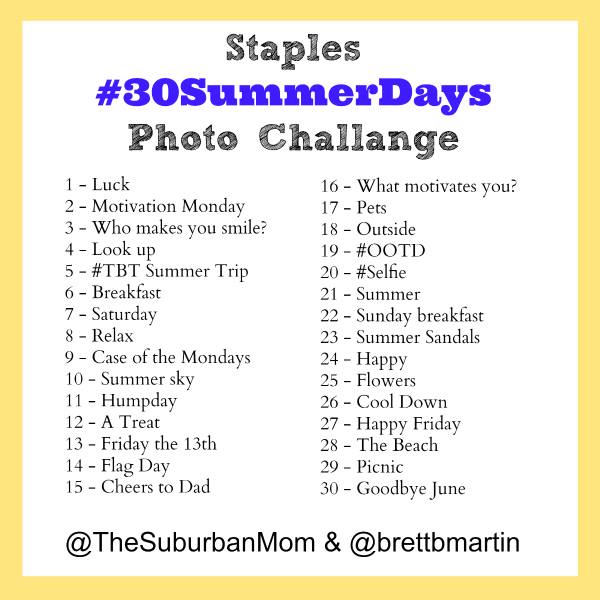 Oh, and the camera I'll be shooting this challenge with?  It's gorgeous. Samsung's NX300 20.3 MP SMART Microless Camera with 20-50mm lens in white. It's got so many features and options!! This is a great DSLR alternative, in my opinion.
I took a field trip with my first grader and his classmates on Friday to a local youth museum- here is one of the shots I got on the trip- I love it.  
Ready to shoot?  Let's do this, you guys!! Who's up for it?