I love buttons and I love making button crafts!  Vintage buttons, fancy buttons, wooden buttons, and even shirt buttons!  Button crafts are so much fun to make and so affordable.  These adorable cloth napkins with button fruit details are so sweet and inexpensive.  These are just shirt buttons in various colors.  You could really make a lot of different fruits or even vegetables with this idea and just have a lot of fun with ideas!
Button Crafts – Cloth Napkins With Button Fruit Details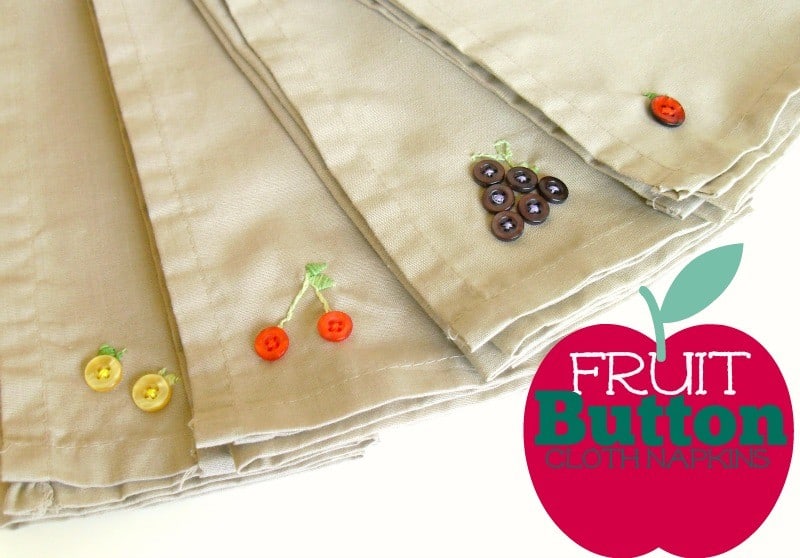 Supplies:
set of 4 cloth napkins – I picked these up at Wal-Mart for less than $2
shirt buttons in the colors of your chosen fruits – we have grapes, lemons, an apple, and cherries.
thread to match your buttons (Have some fun with this if you prefer!)
green embroidery thread for stitching the leaves and stems on (I used a thread with varying shades of green for more detail)
needle (I always use the easy-to-thread needles because I'm not getting any younger and threading a needle is never, not once, a simple process for me. Needles like to fight me on threading every time!)
Instructions:
I laundered my napkins before beginning.  The buttons will be sewn on so you can launder them after if you'd rather (and of course so you can wash them after use).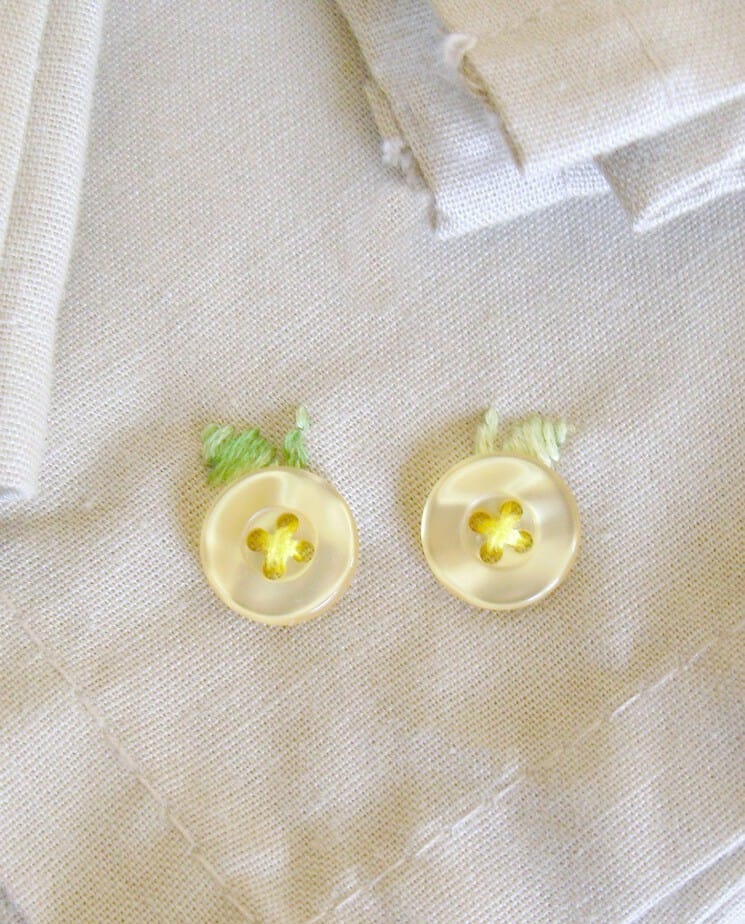 Begin by sewing the buttons onto the corner of each napkin as I did in my example.  You'll want to use thread to match the buttons so the thread doesn't stand out.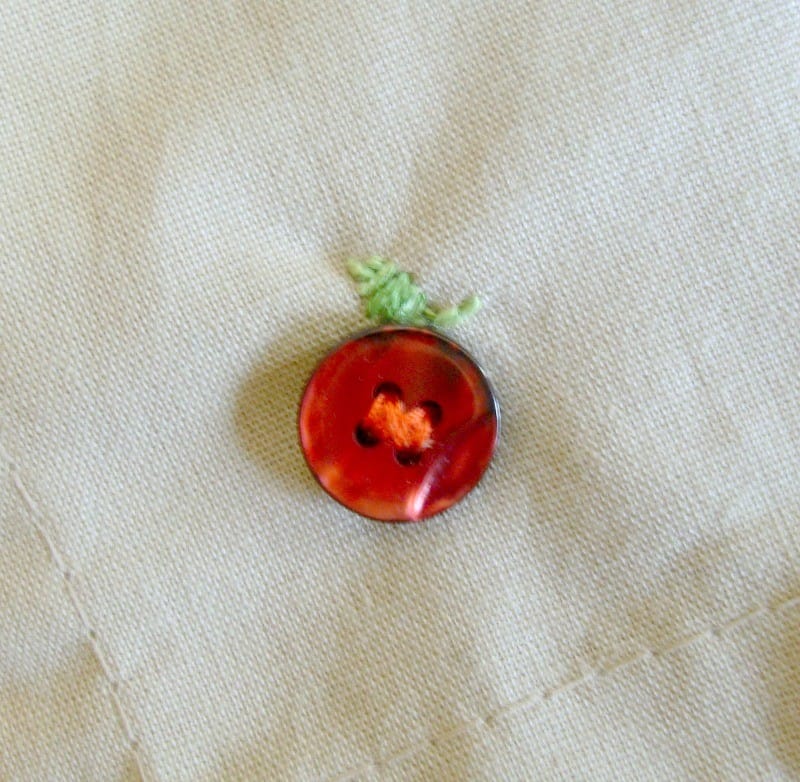 Use very simple stitches to add stems and leaves with the green embroidery thread.  I did not worry about the backs looking perfect but focused on how the leaves and stems turned out.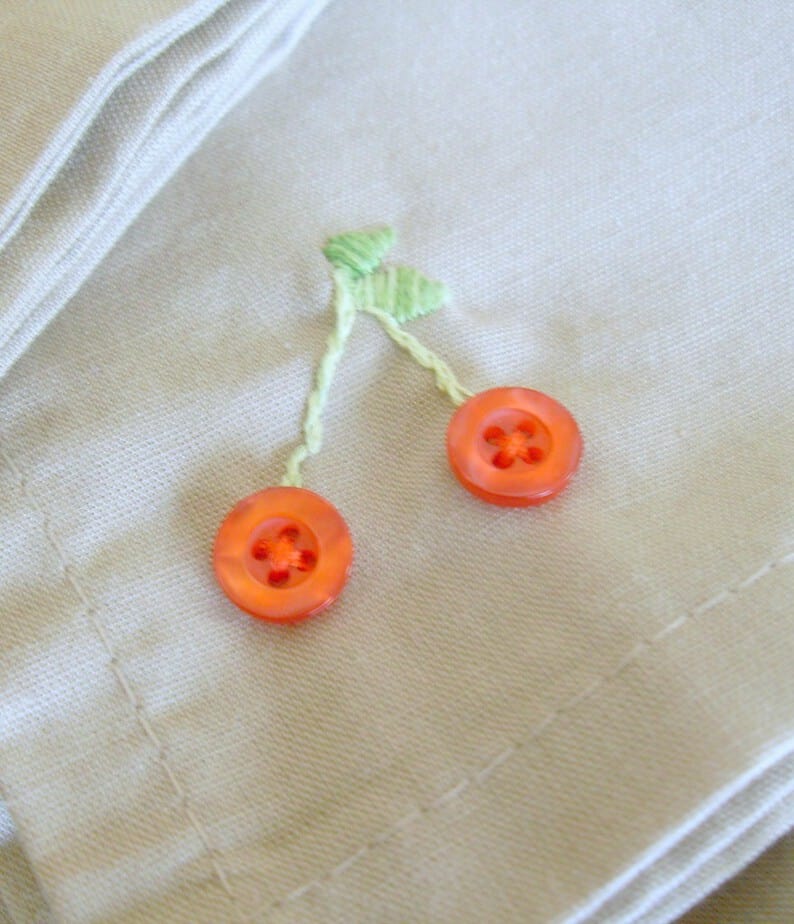 Here's the bunch of grapes on a napkin, what do you think?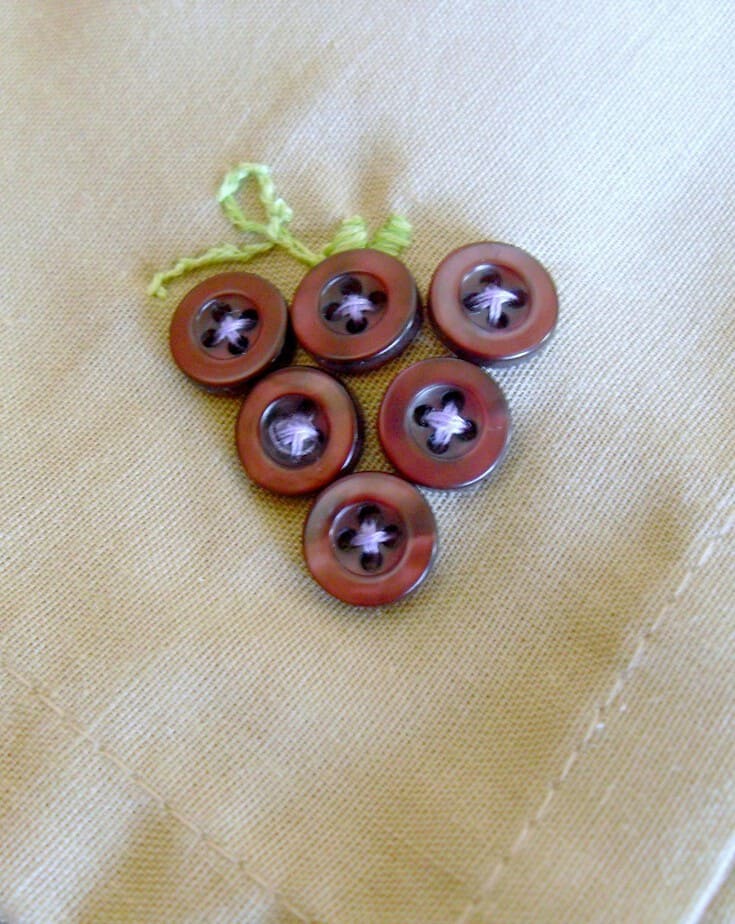 Are you into crafting? Have you done button crafts lately?