Like with many of the millions of pet owners worldwide, I want my pet to be as happy and well fed as possible. This can be a tricky balance, especially if you have finicky cats who live most of their life indoors. Just like people, cats can go a little stir crazy if you keep them inside, so you need to entertain them as you would your own child (well, so to speak.) Here are just 4 ways to keep your pet happy: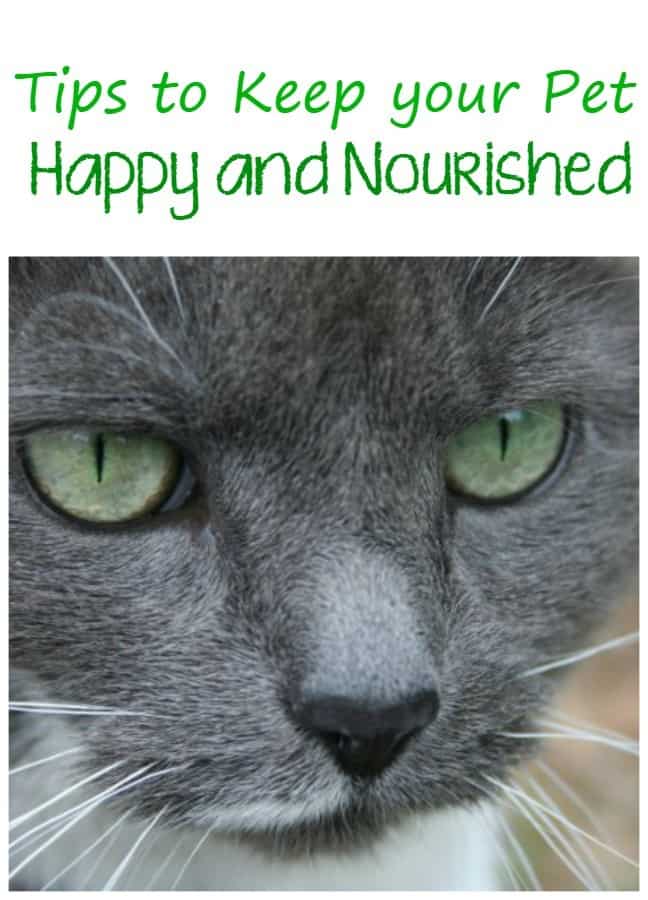 4 Tips to Keep Your Pet Happy and Nourished
1. Go For a Walk:
If you have indoor cats like I do, you cannot exactly take them outside for a walk, right? Well, not necessarily. There are leashes for cats and you can walk them in safe areas near your home. If this does not appeal to you, a screened in porch or sun room will give them a sense of being outdoors while being safe inside. Our cat… well, Rosie isn't one of the kitties who will walk on a leash. We have several in town who will- some of them even come to watch soccer and baseball games their humans are playing!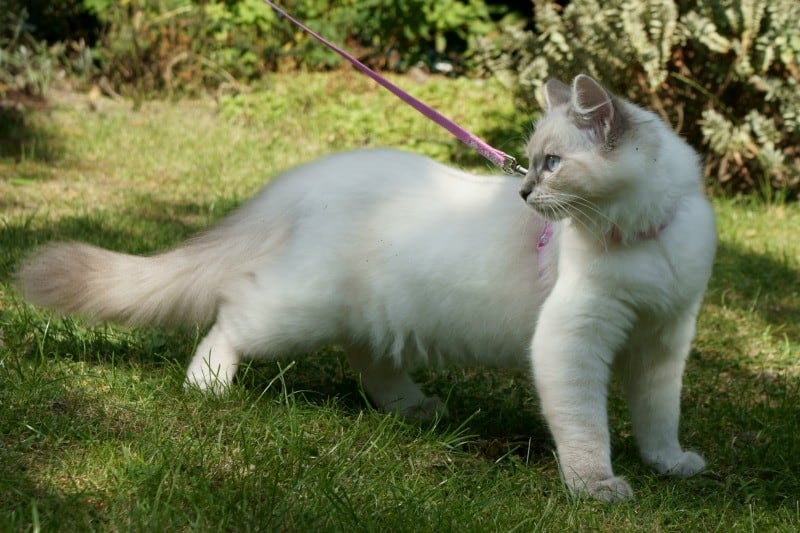 2. Play with Them:
Cats love to play, so find some cat toys and get on the floor and have some fun with your feline friend. You can even make your own cat toys out of common household items like string and a cardboard toilet paper roll.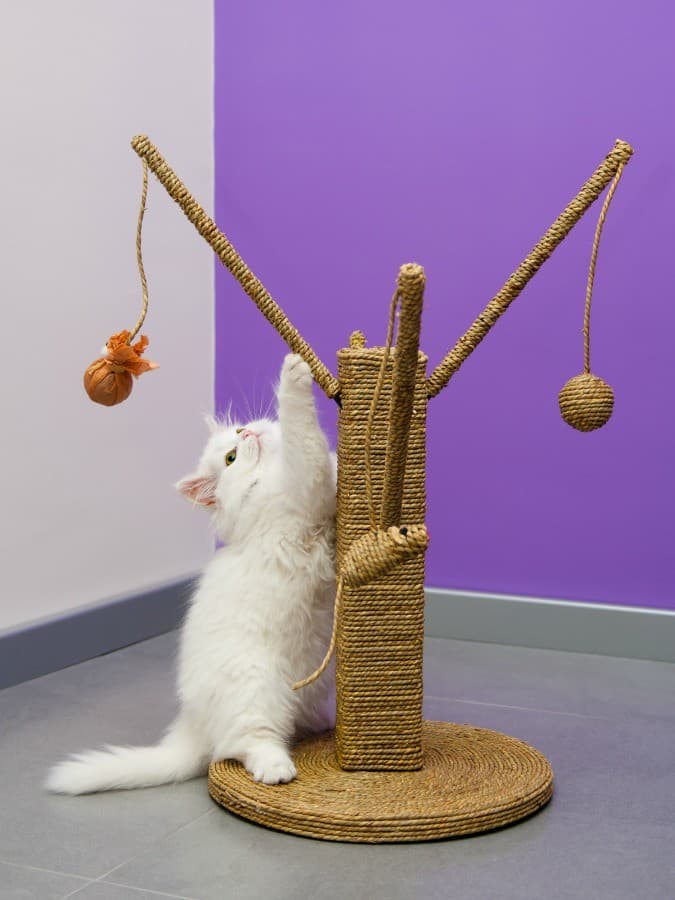 3. Let Them Climb:
You do not want your cat climbing on your furniture, so get them something they can climb and scratch on. A cat climbing tree or pet condo is an excellent investment in your cat's happiness.
4. Feed Them Well:
Feeding your cat well does not mean feeding them a lot. You need to find the right food that will give them the nourishment they need. My Rosabeth (Rosie) loves the Nutrish Zero Grain pet food from Rachael Ray.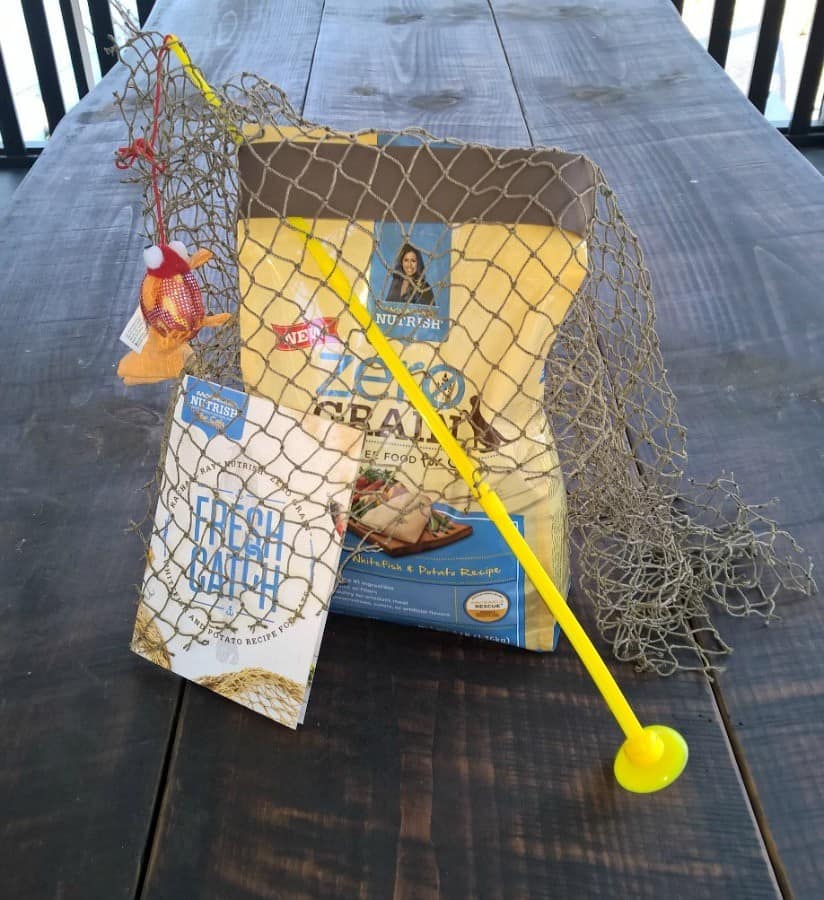 I love to watch the Rachael Ray show with my second cup of morning coffee. She has the best recipes and guests and I love her heart as well. She loves animals and her line of pet foods shows just that. Rachael created the Nutrish line in 2007 with the help of pet nutrition experts. She started with her ultra-premium food and treats for dogs and last year the line expanded to cat food.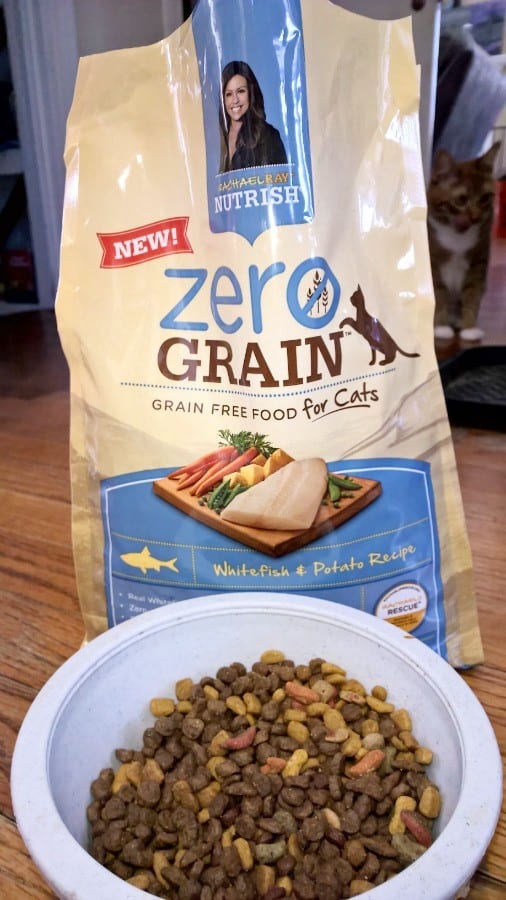 The Nutrish line has exactly what you would want for your pet; simple natural ingredients with no meat or poultry, by-product meal or fillers and no artificial preservatives, colors or flavors. Real meat is the #1 ingredient in the Nutrish cat food and all recipes were inspired by Rachael's kitchen. My cat took to the Zero Grain Whitefish Dry Cat Food very well. I think she knew it was good for her! I just slowly mixed it with her previous food over a ten day period, when she was eating the Nutrish 100%.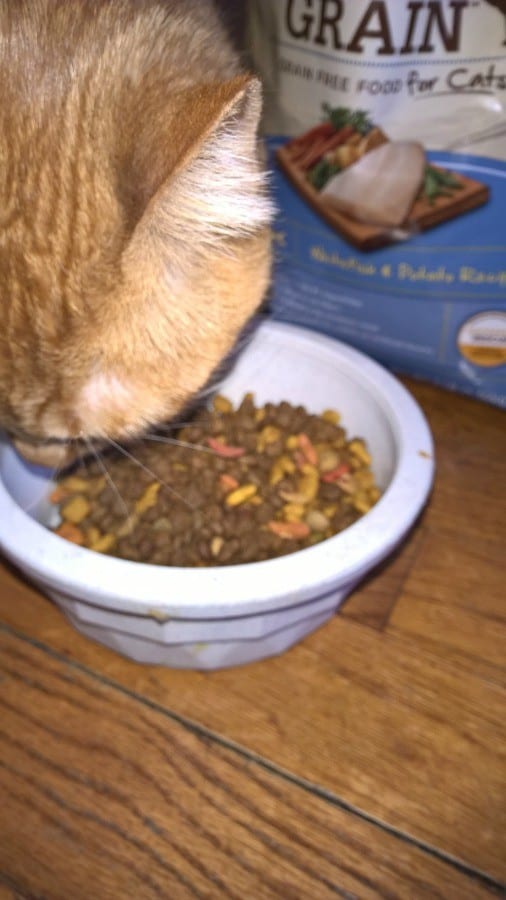 With the Zero Grain Whitefish & Potato Recipe, real whitefish is the #1 ingredient, is a tasty and highly digestible protein that promotes strong muscles and helps minimize litter box odors. Another great reason to buy the Nutrish brand is because Rachael's personal proceeds go to Rachael's Rescue, which was created to help shelter pets. So far, over $9 million has gone toward food, medical supplies and treatments for animals in need. You can find the Nutrish foods and treats at your local grocery store, as well as mass retailers like Target, Walmart and Amazon. Be sure to stay connected with Nutrish and follow them on Twitter, Facebook and Instagram.
Don't forget to grab your $3 off Zero Grain Whitefish & Potato Recipe coupon!