Alaska has an amazing network of camping options for the outdoor enthusiast. Whether you are tent camping or RVing it through this incredibly beautiful state, Alaska's campground don't disappoint. Alaska is an ideal location for campers, as they tend to have camping options right on the water or in the middle of a forest. Most campgrounds have electrical, water, and dump stations as well as showers and covered kitchen areas. You might be trying to decide where to camp in Alaska, and here are a few great ideas to help you decide.
Where to Camp in Alaska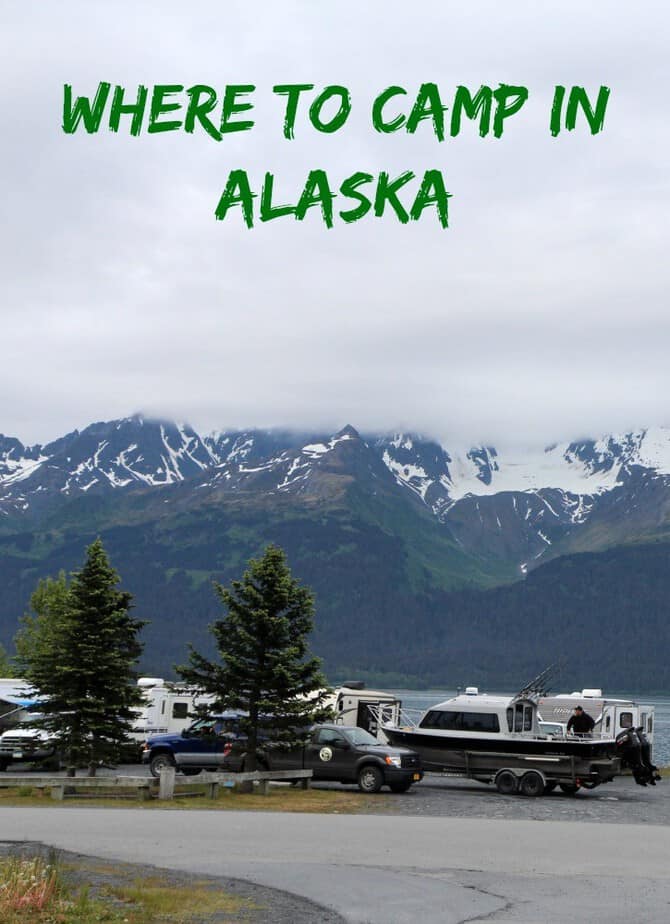 Alaska Highways
All along each Alaskan Highway are numerous places to pull off and camp. Quite a few areas are free and require no reservations. Many of the roads that lead to glaciers cross through both state and federal land. They will have places to pull over and set up camp for a couple days. They want you to enjoy the area and see what Alaska is about. A couple of great places can be found along the Sterling Highway towards Homer where you can park next to the infamous Kenai River where fishermen are trying to snag salmon in the summer months. When traveling on the AlCan, there are campgrounds about every 45 miles. Always check with The Milepost to see which ones are open at what time of the season. With Alaska's harsh winters, some campgrounds are not open year round.
Seward and Homer, Alaska
Seward is down Highway 1 and overlooks Resurrection Bay. All along the bay are numerous campgrounds. You can salmon fish right from the shore and have beachfront views from your RV or tent. There is a specific area for tent only campers, but if you wanted a site with water and electric, you could get it. Most of these are not on a reservation system, but rather first-come first-served. If you head two miles south of Seward to Lowell Point, you can camp at Miller's Landing where they do take reservations and can sometimes be found on Groupon. In Homer, you can camp right on the spit in the bay. It is very windy here but the views are nothing short of spectacular!
Denali National Park
North of Anchorage is Denali National Park, home of Mount McKinley the highest mountain on the North American continent. You can camp there at federal campgrounds that charge less than $15 per day to camp. You can bring your RV or tent camp at Denali.