Summertime is adventure time. Kids are out of school (driving me INSANE) and the weather is just right. Time to get outside, get those kids active and out of your hair for a bit. Thanks to our friends at Lil Fishys for sponsoring today's 5 fun activities your kids can do this summer post.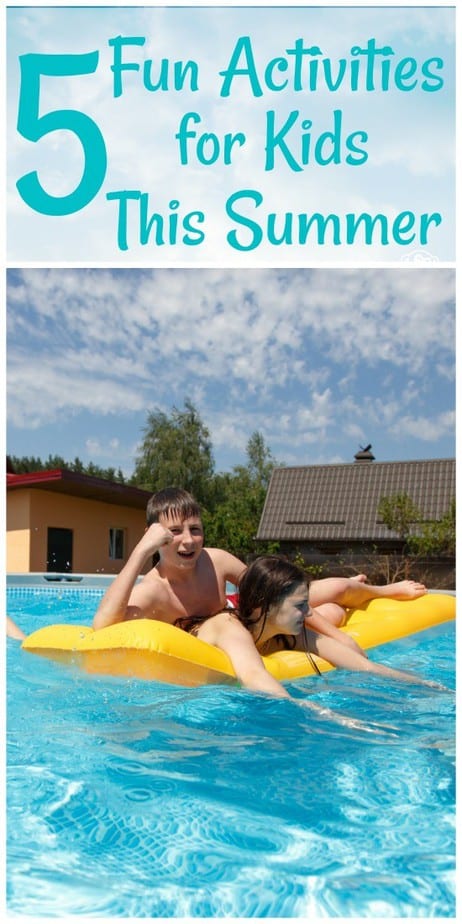 What are some fun activities your kids can do this summer? Do you have any suggestions? I am always looking for suggestions because kids tend to get bored quickly…and I don't know how many more batches of slime being made I can watch, not with the aftermath mess.
There are a few activities, though, that actually do keep my kids busy enough to give ME a much-needed break. I will share them with you, in hopes that you might get a break too 🙂
5 Fun Summer Activities Your Kids Can Do This Summer
1.Get a pool. A kiddie pool will work. Fill it to the brim with water and add a few Lil' Fishys new emoji jelly fish. I am not kidding when I say, these are FUN. These emoji jellyfish light up and bob up and down and are totally adorable! I think we will end up buying all of them just because they are so fun! I only wish they had these when I was younger! (UPDATE: We have 3 left that we don't own. We may be emoji-obsessed).
ANY pool will do. If you have a larger pool with a filter, etc. just make sure the Lil' Fishys don't end up in the filter!
Your emoji jellyfish will work in any water- the bathtub, 5 gallon bucket, sand pail, kiddie pool, hot tub, etc. The orca is tons of fun too because it spouts water while it swims!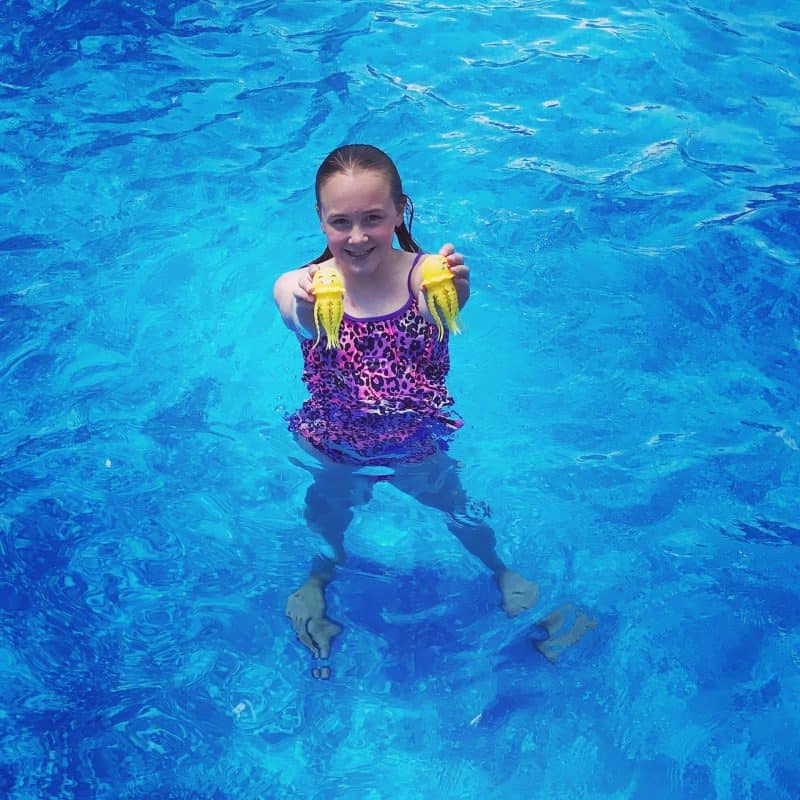 2. Water Balloons. No matter how old you think you are (think tweens and teens, ugh!), you cannot pass up on a water balloon fight! To get your kids who don't want to participate, in the mood, just throw a water balloon at their back and suddenly they are in the game! Works everytime 😉
We may or may not like to ambush my husband when he comes home from work in summertime.
3.Water Slide Fun. Another one that no one in my family can pass up. When I pull out the water slide and get it all hooked up, suddenly my kids show up. Sometimes I will even add a tiny amount (okay, a lot..) of oil and the slide then really becomes slippery and SO fun!
My friend Sarah did a really cool DIY "carwash" slide with some perforated PVC pipe and a whole lot of plastic sheeting. HOURS of fun for the kids. They have the biggest backyard ever, so that may be part of the awesomeness of their slide.
4.Make homemade ice treats! I try to get my kids in the kitchen when outside is not going to happen. I love creating new treats to share together. Recently, we made some ice treats and they turned out really good. We made lemonade and then added lemon pieces and strawberry pieces to it and then we froze it in popsicle molds. They turned out SO good that we decided to make more! It ended up being an afternoon of making and eating ice treats!
5.Create a homemade waterpark in your backyard. Yes, this will require YOU, the parent and it does require a bit of time to put it together, but when it is finished you can leave it up all summer long and use it on those really hot days! Get your pool out, water slide, sprinklers and other water toys and use your imagination! We did this last summer and the kids had so much fun on it they are already working on this years waterpark!
BONUS: 
Look for emojis! Everyone loves emojis, so use them to your advantage! Want the kids to help make a meal? Challenge them to find a way to include emojis. Make up silly emoji themed games. Have emoji jellyfish races in the pool, play emoji beach ball volleyball.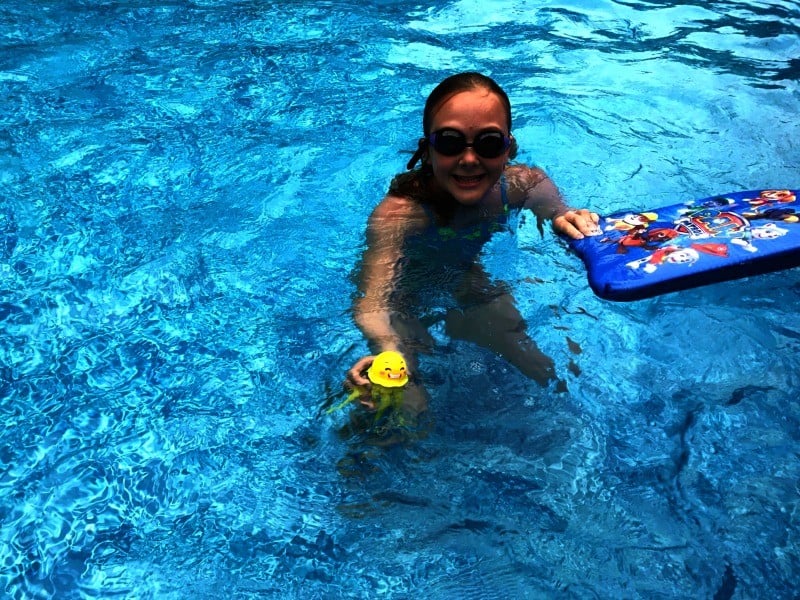 It doesn't have to be expensive or hard to get your kids outside for some summer fun. Before you know it, you will be school clothes shopping again and then the new school year will begin. All I have to do is say that to my son and he will be out the door to play SO fast it is hilarious! But, it is true and so make sure your kids (and you!) make the most of these beautiful summer days. Don't waste them inside!