5 Safety Tips When Traveling with Kids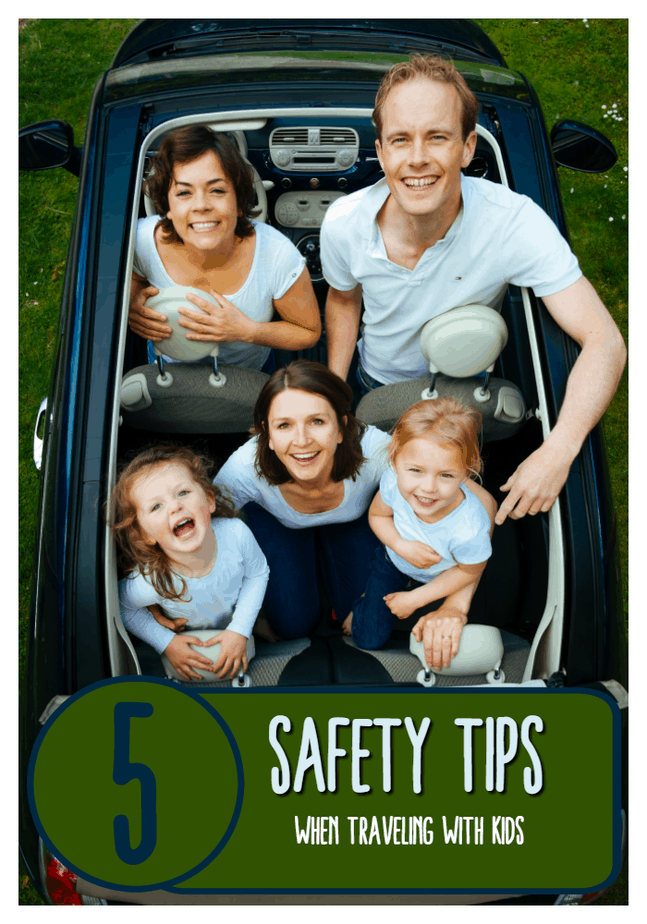 Ready to take a trip with your family? It's important to make sure that you're prepared for anything that might come your way. Here are safety tips when traveling with kids to keep in mind.
Keep emergency contact info handy.
In the age of cell phones, you may not have your child's pediatrician, poison control, or even grandma's phone number memorized. Program them in your phone, but make sure you keep a hard, non-digital copy available in case you don't have your phone in working, charged order.
Leave travel plans with a trusted friend or family member.
Don't broadcast to the whole world that your house will be empty, but do make sure that someone you know and trust knows your itinerary. Include destinations, hotel addresses and phone numbers, and flight schedules if applicable. In case of transportation or medical issues, it's important that someone at home base knows your plans.
Keep bags and purses close.
If you're kids are old enough to carry their own bag (or even a small backpack), you will want to make sure they know to keep it on or near them at all times, especially in airports. Keep it zipped and if possible, wear it across the body.
Remind them that they should never touch someone else's luggage even if it's in their way. Reporting unattended baggage in airports may seem frivolous, but it's an important safety consideration you should make your children aware of.
Pack a first aid kit.
Keeping items like bandages, children's Tylenol, antiseptic wipes, and gloves handy in a small first aid kit can be a money and a life saver. Hunting around for items to clean up minor injuries or cover scrapes can cause panic for little children. If you're prepared, you'll be back on track in no time.
Dress like a local.
Loud touristy shirts (think "I love New York" t-shirts) scream, "I am a tourist." This is particularly important if you're traveling somewhere out of your element or overseas. Blending in can keep you and your children safe. Looking lost and wearing clothes that make you stand out can create unwanted attention.
Traveling with children can be a joy for your family, but it's important to keep safety first. Being organized ahead of time by packing a first aid kit and leaving your plans with a family member or friend are helpful ideas to consider. Keeping your materials close and not drawing attention to your kids with tourist outfits are also important things to know.
Want more family travel info? Check out: Traveling with Potty Training Toddlers, Tips for Traveling with Kids: Happy Kids, Happy Ride, Internet Safety While Traveling Abroad, 7 Travel Tips for Expectant Mothers and 5 Tips for Cruising with Kids
The next time you travel with your younger ones in tow, consider these safety tips when traveling with kids!