This is a sponsored post about things you need to know before buying a home. Opinions, as always, are my own. The following is a list of 5 things that I feel are very important to know before purchasing a home, regardless of where you live.
1. What are you looking for? This may seem like a really easy one, but often, when making that list of needs/requirements, you may find that some of the things you want or need will surprise you.  For us, 2 bathrooms was a must in our second home.  With our first? It didn't matter so much, because it was just the two of us.  Or so we thought.
2. What amount will the bank approve you for?  This number is kind of key.  I would recommend getting your financial ducks in a row as much as you are able to before you go to the bank for pre-approval.  BUT…before you start doing cartwheels at the number you are preapproved for, please, PLEASE know #3, listed below.
3. Know your monthly income AND your monthly expenses.  The number you get preapproved for does NOT factor in your expenses, and what living costs.  For example, you may be approved for a $400,000 loan based on your income, but when you factor in utilities, food, gas, car payments, auto insurance, homeowners insurance.  That $400,000 seems like a lot heftier price tag when you remove your living expenses from your income.  It often IS a huge price tag and, in my opinion, why so very many people in our country are so house poor.  If your household monthly income is $2700, and your mortgage will cost $2350, are you going to be able to cover the utilities, taxes, insurance, food, gas, clothes, etc, that you need to live on top of that?  Not likely.
My best advice to you is to sit down with your income and expenses as they are now, figure out what they are, and figure out a number you can comfortably pay for your mortgage THAT way.  Once you know that, plus whatever money you are putting down on a home, you can have a better feel of what price range to start your house hunting in.    Just because the bank says you can afford something doesn't mean you really can.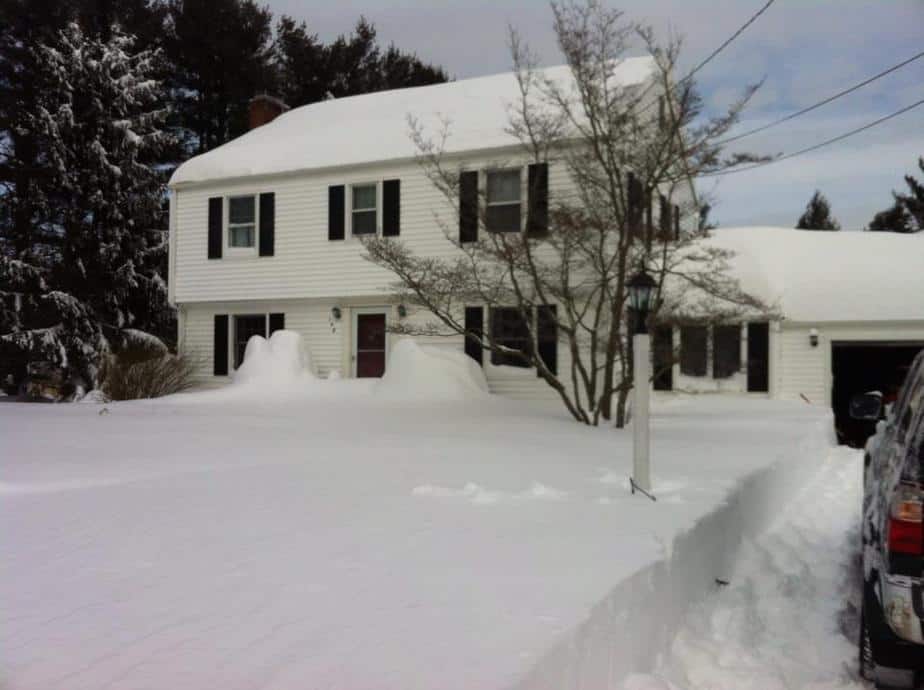 4. Get an inspection.  I can't say this enough.  When you do find that home you want to make an offer on, get the inspection. Use someone licensed. Make sure the roof can withstand heavy snows like ours does.
5. Research the area you want to move to.  What's the current mill rate in the town or city?  What kind of services are included with your tax payments in town?  If trash pickup isn't offered by your town, you may very well have to factor those costs in to your budget. If you have children and the schools aren't what you want for them, paying tuition for private school is also going to affect your budget.
Do your homework.  Articles like this about having emergency savings one can further help you with your research before you start the home buying process- many experts feel that having 6 months of bills in savings is key and we happen to agree with that school of thought.  It's like an emergency safety net.
There are many resources available to help you find out about mortgage insurance options- Genworth financial has a very comprehensive section about purchasing mortgage insurance. You may find this article about planning your first move to be helpful if you are a first time buyer.
What are your home buying tips? 
0