Cruising with kids is a great family travel experience! Many cruise lines offer activities for adults as well as children, so it's not likely you will be on a trip where you hear "I'm bored!" However, there are some things to consider if you will be bringing little ones with you.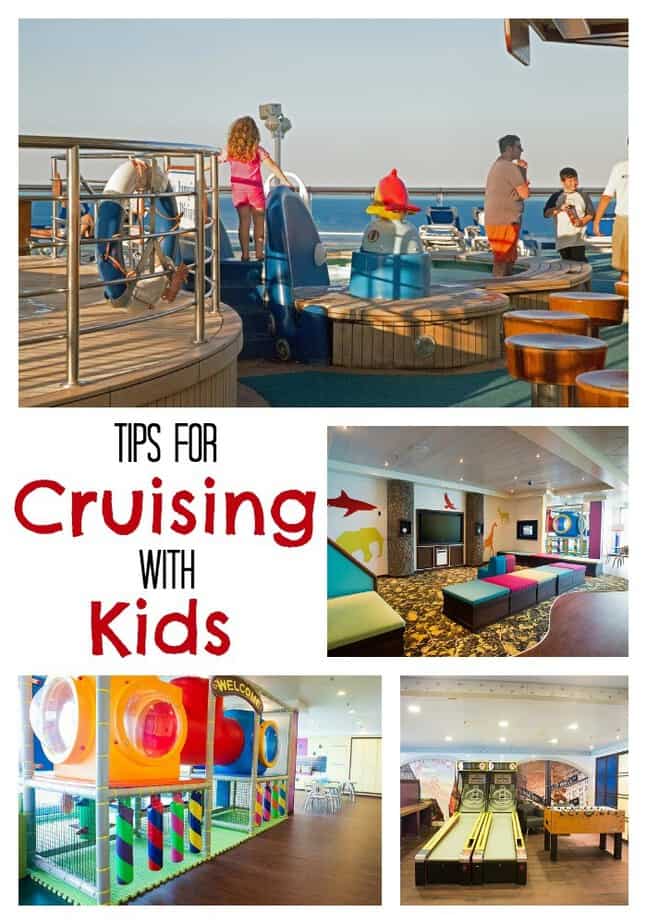 Read on to learn several tips for cruising with kids!
Pack well for small children.
If you have very young kids, make sure you have enough formula, baby food, toddler snacks, and diapers to last throughout your trip. Baby and children's items aren't commonly stocked on ships, so you may be in a bind if you try skimping on these things. Don't forget their lovies.  They'll be sleeping in a totally new place for the duration of your cruise, so bring something that makes them feel at home.  I always try to have small toys I bring when we travel with the kids that tend to have long periods of play time- my daughter's Matchbox Mice are small and she can play with them for hours, a deck or 2 of cards, cats cradle jumprope, little notepads and colored pencils…even mini American Girl dolls for my oldest to play with.
Everyone wants to have fun while on vacation, so make sure you choose a ship that has plenty for your little ones to do. Several top cruise lines  offer entertainment for all ages, including Princess Cruise Lines.

Even if you go for a trip with one of these lines, research thoroughly to make sure your kids will have lots of fun before you book. Some cruises don't allow children under six months onboard – and others may not allow any child in diapers or training pants access to the pools.
Keep in mind how old your kids are and their interests when booking shore excursions as well. We did the Stingray City on our cruise aboard the Caribbean Princess and loved it- but there were families with our group and their kids were quite overwhelmed by the stingray experience. This was also a full day excursion and the kids were all totally exhausted well before our day ended.  Not a bad thing, but it really made us aware that you want to keep the kids in mind when planning activities- and definitely include some down time for beach and sand play!
Look into babysitting services.
Just because you are cruising with children doesn't mean the parents can't have an evening alone, having adult fun. There may be in-cabin babysitters that will keep your kids while you head down for a formal dinner, but most cruise lines offer drop-off services that are more like parties for your youngsters. Even if it's just 2 hours, take advantage of these amenities and have fun! (This would be the night I might consider doing the Chef's Table for dinner- a 7-9 course meal is fabulous and amazing but probably not the ideal setting for kids!)
Let your kids explore and have fun!
If you have older children with you on the cruise, don't be afraid to let them go off on their own. Give them a two-way radio so you can reach them when it's time for meals or planned family activities.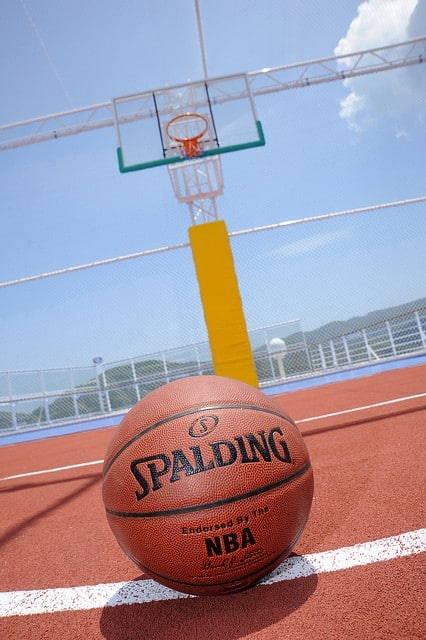 Also, consider getting two cabins for your family when you book the cruise. Since there is limited space in the cabins, both you and your kids will likely enjoy having more room to move around. Besides, this option may be more cost effective than getting a larger suite for everyone.
Involve your kids in the preparation for the cruise.
Since a cruise is a unique family travel experience, discuss the trip with your kids. Tell them about the safety rules while aboard the ship. Let them help pack their belongings. Also,  allow them to assist you in your research, so you all pick a family friendly cruise line that has something for everyone!
The Princess Cruise Lines offer something for absolutely EVERYONE aboard their ships. I look forward to my next cruise with them so I can bring my own kids along and show them how fun cruising is! You will find tons of great information for planning your cruise with and without the kids no matter where you want to cruise or how long you want to go!
Have you taken a cruise with kids? Have any tips to add?
Thank you so much to Princess Cruise Lines for inviting me (and my cousin!) to come experience the 5 day Western Caribbean cruise aboard the Caribbean Princess.  Opinions are my own.