6 Spring Cleaning Projects to Remember
Looking outside it doesn't seem like Spring is ever really going to come.  The weather still looks and feels like winter but the rest of the spring like show must go on – spring break, spring sports starting, and the dreaded spring cleaning needed.  The good news is that even though the spring weather isn't here, the Stock Up & Save Event at Walmart is.  The Stock Up & Save Event is a great time to get all the products you need for cleaning those sometimes forgotten about spaces in your home.  If you're like me, we clean the house all the time but there are certain areas that aren't part of that regular cleaning.  We're taking this time to remind you of those forgotten about areas as part of a sponsored partnership with SheSpeaks, Walmart and P&G.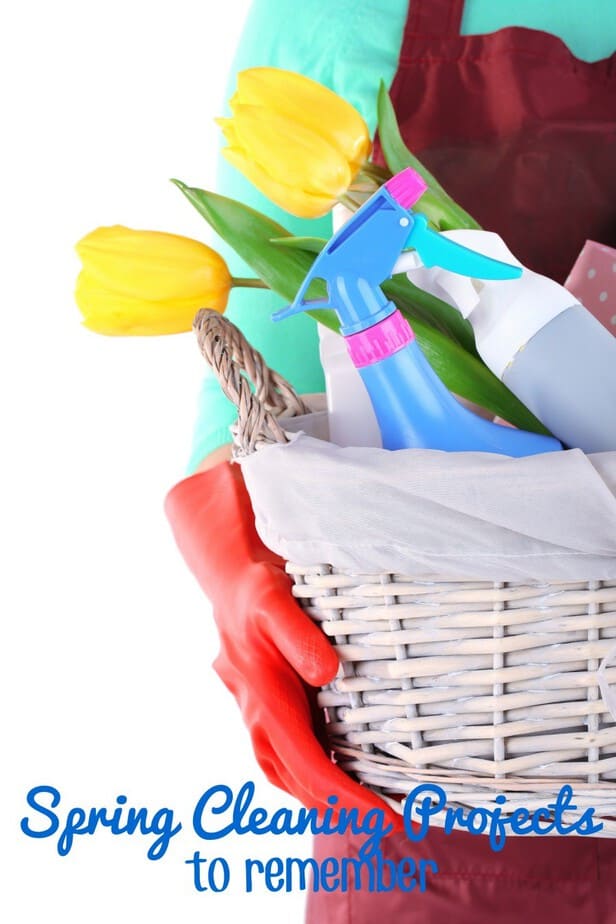 6 Spring Cleaning Projects to Remember
Clean your dishwasher
Things like dishwashers, washers, and other items in our homes that clean other things tend to be forgotten about when it comes to being cleaned.  It's important that they get cleaned too to make sure they stay working properly.  Dishwashers can be a breeding ground for bacteria and fungi.  To clean your dishwasher, use a toothbrush to scrub around the door, including the rubber gaskets that seal it shut.  Run a full cycle with no dishes inside using the hottest setting and a cup of vinegar instead of dishwashing liquid.  You can also sprinkle the inside bottom of your dishwasher with baking soda and run another cycle of hot water.  You'll be surprised with how clean your dishwasher is after!
Clean and dust your ceiling fans
We run our ceiling fans almost all the time, all year – in the winter months they run one direction and in the summer they run the other.  Since they are almost always running, how dusty they are tends to go unnoticed or maybe I tend to ignore just how dusty they are.  All that dust can really be a problem for allergies and it's just gross!  They also won't work properly if they are caked with dust.  A tip for cleaning fan blades my mom once shared with me is to slip an old pillow case over each blade, one to a time.  Wipe the blade clean.  The dust collects in the pillow case and then you can shake all the dust out of the pillowcase outside!  Toss the pillowcase in the washer when you're done.
Clean your washer and dryer
Okay, so the washer and dryer might be as dirty and gross inside as the dishwasher and these are supposed to be for our clean clothes!  We have a front load washer and it can get smelly quick.  To clean it wipe down the caskets around the door with a clean rag.  Use the hottest cycle your machine runs and run a complete cycle with a 2 cups of vinegar instead of laundry detergent.  Make sure to clean the detergent dispenser too using vinegar and water.  Wipe down the door as well.  You can keep the washer staying fresh longer by leaving the door open when not in use.
The dryer is a little different.  Make sure the lint trap and the ductwork is clean and free of lint and build up.  Wipe down the inside of the dryer with a rag and a 50/50 mixture of vinegar and water.  Also wipe down the door and other areas of the machine.
Using the right products to care for your clothing and linens is important.  Choose a system that makes your clothes clean and well-cared for.  Fabrics need to be cleaned, conditioned and protected with each wash. It's a lot like your hair care….and you want to be sure your washing machine and dryer are well cared for so that they can do their job the right way as well!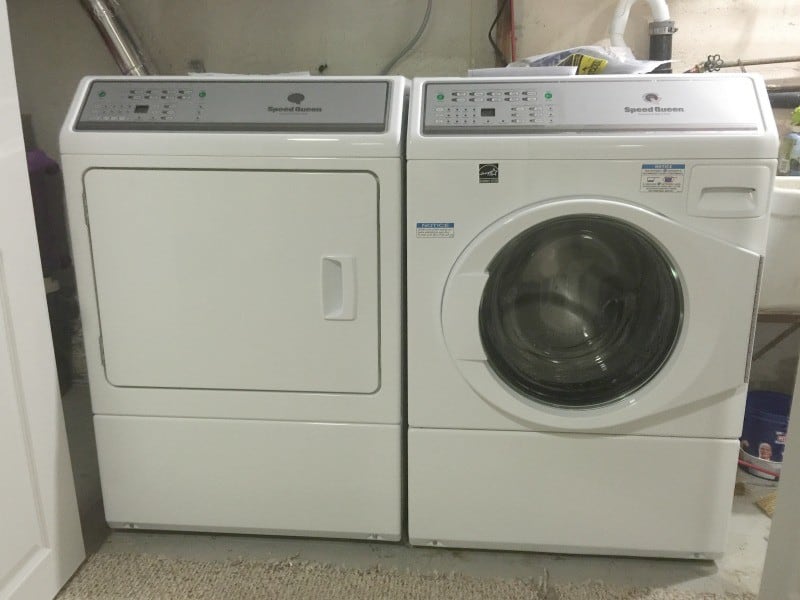 Organize and clean your refrigerator and freezer
Our refrigerator is constantly packed full.  Cleaning it is a huge chore because it means taking everything out.  The shelves of your refrigerator and the rubber gaskets around the doors can get be a place for bacteria to grow though so it's important to take the time to clean your refrigerator and freezer.  Take everything out, throw away outdated condiments and mystery leftovers.  Wipe shelves, walls, and gaskets down with a mix of water and vinegar or water and bleach.
Clean your oven and burners
We clean our oven and burners often but we don't always do a deep clean and sometimes there is still gunk left.  Cleaning your burners doesn't have to be a chore.  It can be done without a lot of scrubbing by placing them in a freezer bag with a bit of ammonia.  Place the burner inside the bag on a cookie sheet and set it outside overnight.  You only need a little ammonia, not enough to soak the burner.  It will remove the grease build up without a lot of work.  Do NOT mix anything else with the ammonia.
For a non-toxic oven cleaner mix baking soda, vinegar, and dish soap with a little bit of fresh lemon juice.  Spread the mixture onto the oven walls and floor and leave it for several hours.  After a few hours scrub with a sponge where there are any heavy scorches or messes.  Use a kitchen rag to wipe the oven clean and then wipe again with a clean wet cloth.
Clean your mattresses
Mattresses can get really, REALLY gross.  We wash our sheets weekly and make our bed every day but our mattress….it is one of those things that gets forgotten about.  Dust mites make their way through your sheets and onto your mattress and they live there.  You can clean your mattress and keep it fresh by sprinkling it with baking soda and then vacuuming it.  If you want to, add a little bit of essential oil to your baking soda to give your mattress a nice scent.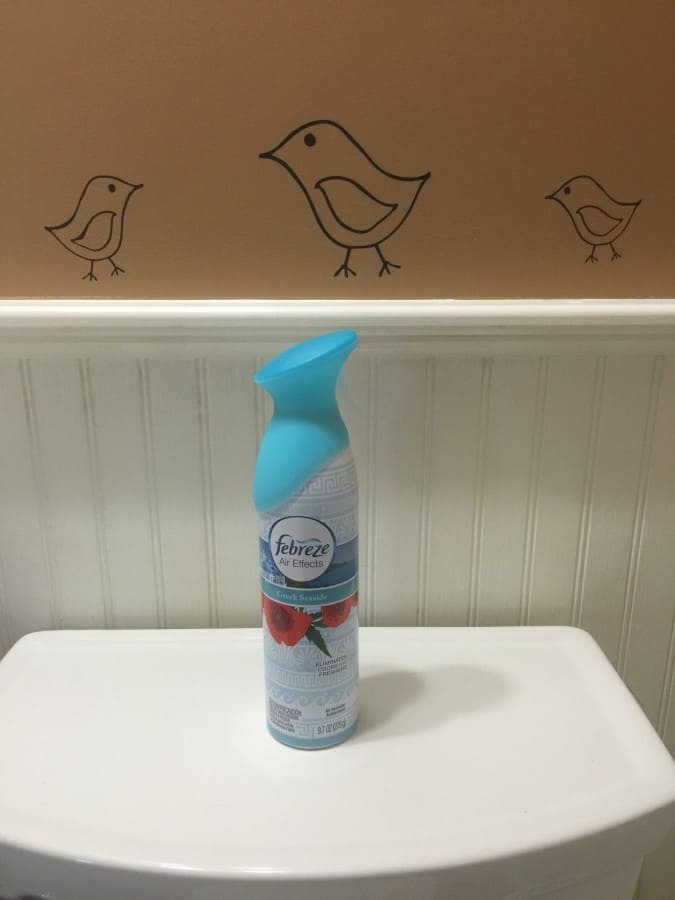 A spritz of Febreze Air Effects can both freshen your room and add a great scent – either to freshen your room or just give you something to enjoy while cleaning. The Greek Seaside scent smells amazing. It's making me happy until I can open my windows for fresh air!
As you get ready to start your spring cleaning, you can head to your local Walmart to get everyday essentials for less this April. You can also head to www.stockupsave.com to order everyday essentials.  Another great way to save is by using the Ibotta app.  Save even more by checking out rewards from P&G with the Ibotta app beginning April 11!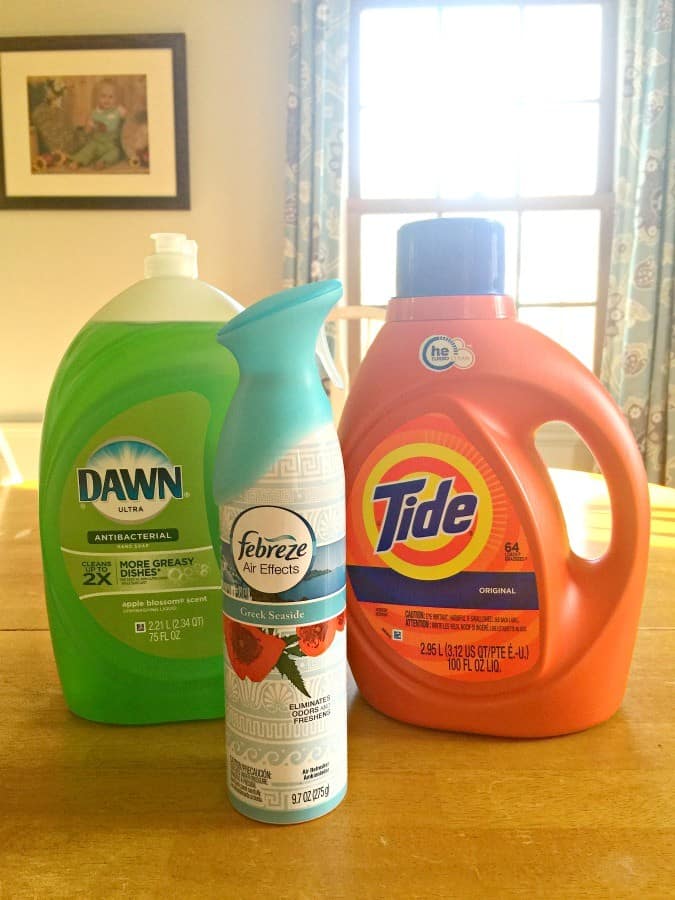 What are your suggestions for spring cleaning projects to remember?