Today I'm going to share, at the request of Visa Prepaid,  my experience at college freshman year- my experience about money and spending.  Or rather, overspending.  And just how quickly I was caught up in "free" credit cards and getting myself into debt. And no I'm not proud of it. But I'm real and I make mistakes and maybe  if I share my story someone else won't.
I grew up in family that did not do "handouts."  If we wanted something, we earned it or purchased it ourselves. The ultimate catch-22 I had growing up was wanting to drive a car- but in order to drive a car, I had to pay for insurance.  In order to pay for insurance, I had to get a job.  Living in a remote area of New Hampshire, this wasn't really an easy thing to do without a car.  I may not have appreciated that my parents were so strict and set in their ways about money, but looking back now, 20 years later, I can tell you it was a wise move on their part, especially with "me" as a kid.  I was um…challenging.  Once in a while, you know, like in a blue moon?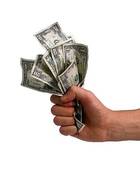 Anyway, when I went off to college, I had money in my "pocket" for the semester to buy books and anything else I might need.  Money that I earned working the entire summer for, saving away.  Of course, like many kids, I got to school and had FREEDOM and new friends and realized very quickly that I liked to party. A lot.  Sadly for my wallet, I did not like to party with the kegs of beer at frat parties, I liked girlie, fruity stuff.  Which costs more.  Within a month my money was gone, and I had books to show for it, but little else except the freshman 30 15.
I had supplies I needed to purchase for projects.  Plus, more parties….and then it was time to start Christmas shopping.  And it seemed like every time we turned around, there were young, hip looking 20-somethings with tables and displays offering FREE credit cards!  Plus, when you applied, you could have a FREE tshirt!  A frisbee!  A travel mug! And like many of my classmates, I applied for almost all of the cards.  Unfortunately for me, I was approved for all that I applied for.  Within a few months I had 11 credit cards.  ELEVEN.  It never occurred to me to stop and think about what was going on, what I was getting into, what lay ahead.  I just saw a way to finish paying for things I needed and "needed" without having to pay for all of it at once.
Would I do this all again? Absolutely not.  But I'm 20 years older than my 18 year old self and I know so much more about money and life and what actual needs are.  But parenting a kid like me, I think I'd probably take their summer savings and keep control of most of it here at home, depositing amounts on something like a Visa Prepaid Card so that yes, they could access their own money, but I could also help to keep them on track and to learn to be responsible for their money before it was too late.
My debt wasn't frivilous for long.  Soon after graduating, even with a Bachelor's Degree, I wasn't making more than $7/hour and it wasn't anywhere near enough to live on so I did odd jobs and babysat whenever possible.  I still didn't make enough to cover expenses and was more often than not charging gas and groceries (and yes, cute new boots- I'm a slow learner I suppose). At the peak, I had over $25000 in credit card debt.  All by myself. Do you know what I have to show for it?  That stupid "Freshman 15" which really was 30 and has gone away and come back repeatedly over the years.  No fun trips, nothing substantial.
As parents, we have to teach our children about finances.  Not just about what the money is, and that we have to earn it ourselves, but also how to manage it, and how to plan.  Today, we have 1 credit card that we use whenever possible, because the rewards for using it are great.  We have a backup card, and 2 store cards.  That's it.  I'll never have more again.  Too dangerous.  Too risky.
I can tell you that when my kids are older and start being away from us for periods of time and travelling or going away to school, we'll be seriously considering the options available like Visa PrePaid cards so that we can keep a bit of a tab on things and hopefully keep educating the kids so they learn before they get into a mess like I did.  I'd rather they get mad and yell and scream at me for "only" depositing a few hundred at a time into their prepaid account than have them end up like me.  It's kind of like a best of both worlds option  in my mind- the kids can have use of their money but need to check in with parents before adding more money- so if they are spending like crazy, parents can know right away and try to help solve issues.
I am blogging on behalf of Visa Prepaid and received compensation for my time from Visa for sharing my views in this post, but the views expressed here are solely mine, not Visa's. Discover more at http://www.VisaPrepaid.com or view more Visa Prepaid videos at http://www.youtube.com/visaprepaid.