Here's a super simple and yummy glazed carrots recipe using just 4 ingredients!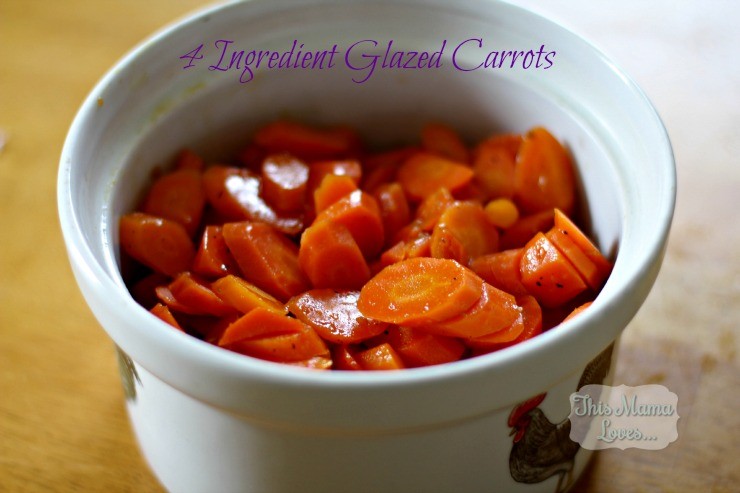 Glazed Carrots Ingredients:
1 pound carrots peeled and sliced julienne
One can ginger ale or sprite
1 tablespoon unsalted butter
Pinch of  red pepper flakes
Directions:
Place carrots and butter into skillet- we prefer to use our cast iron skillet
Pour soda over carrots – bring to boil-lower heat to medium -cook carrots until soda evaporates to glaze about 20 to 25 minutes.
That's it. I HATE cooked carrots, I love these.  They are so easy and kids love them. To be fair, my kids love carrots anyway.