Thanks to Snack Pack® for sponsoring this awesome Pudding Bar post!Sometimes after-school snacks are just whatever you can grab on the go or something the kids can reach and eat on their own. Other times, I like to give them a little something special. This fun Pudding Bar with Snack Pack® also doubles as a great dessert for after dinner. Grab a couple of Snack Pack® puddings and whatever items you have on hand for mix-ins, then set up a simple pudding bar station for the kids -but that doesn't mean the grown ups can't enjoy it too; I know I did!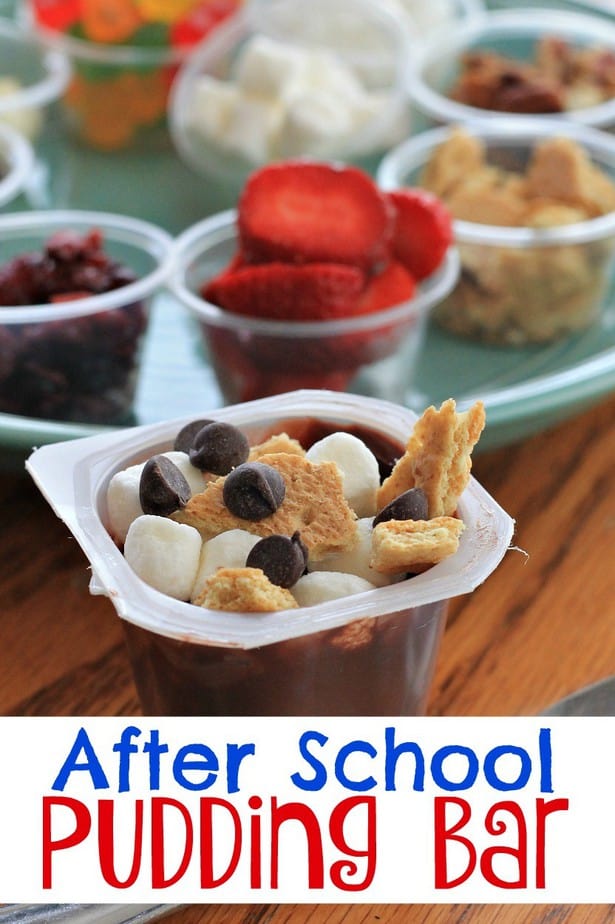 After-School Pudding Bar
Here is what you are going to need:
Snack Pack® Pudding 4-pack, any variety
Small plastic containers with lids
Mix Ins
dried cranberries
coconut
crumbled cookies
chocolate chips
fresh berries
mini marshmallows
chopped nuts
chocolate syrup
cereal
small chocolate candies
gummy bears/worms
First, I grabbed those little plastic to–go containers like they give you at restaurants for condiments (they are in with the plates, cups, napkins, and plastic ware at your local grocery store).  They were the perfect size for holding a variety of mix-ins; I wanted to make sure the kids didn't go overboard! Set out your spread and use whatever items you have on hand in your fridge or pantry for mix-ins. 
Let the kids create whatever wacky combination the want, trust me, they managed some odd ones!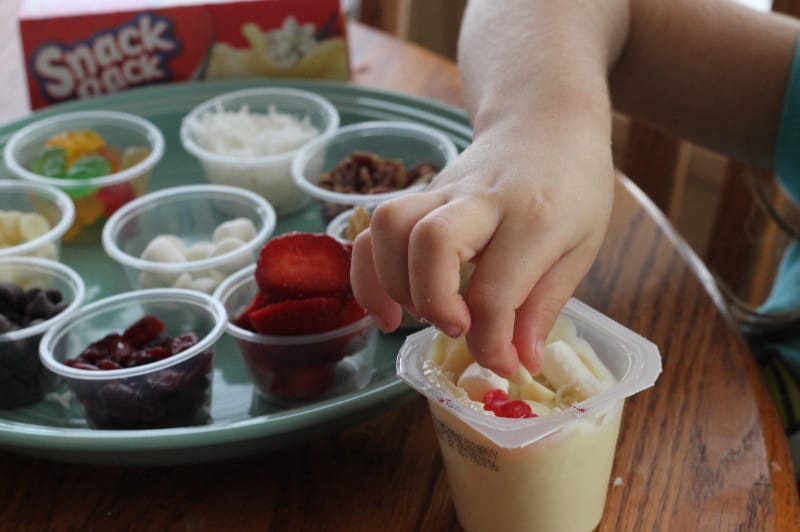 Then let them dig into it, I promise this will make you MOM OF THE YEAR!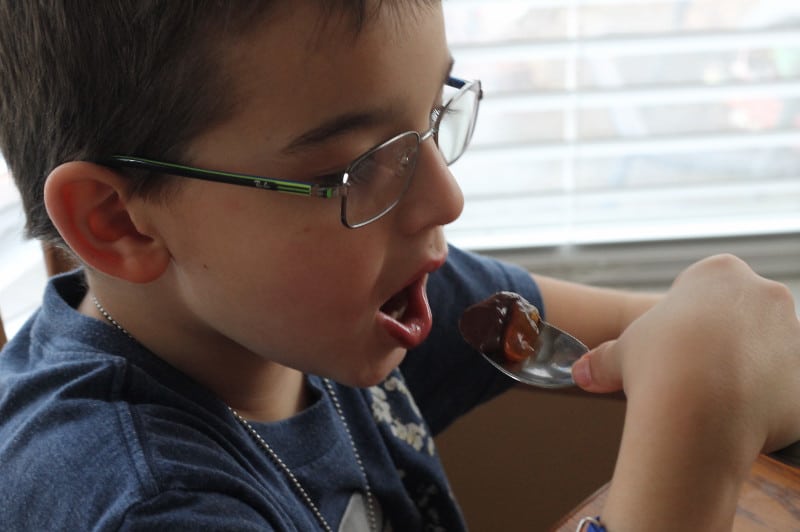 By using the small to–go containers, I was also able to pack up whatever was left (except for the fresh fruit). We just put the lid back on it and saved the toppings for another day; we will definitely be enjoying this treat again!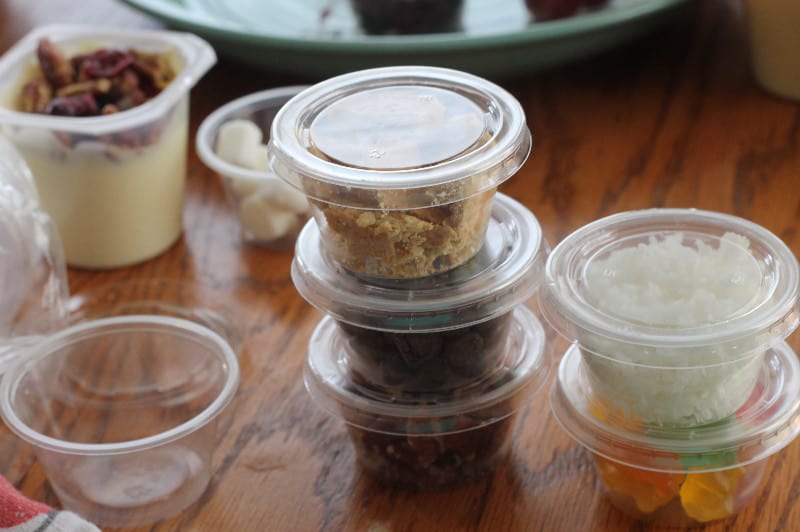 Here are some of the tasty flavor combinations we came up with that we loved…
Chocolate Covered Strawberry: Chocolate Snack Pack® and sliced fresh strawberries
Almond Delight Candy Bar: Chocolate Snack Pack®, coconut, and crushed almonds
S'more: Chocolate Snack Pack®, crushed graham crackers, chocolate chips, and mini marshmallows
Vanilla White Chocolate: Vanilla Snack Pack® and white chocolate chips
Trail Mix: Vanilla Snack Pack®, dried cranberries, chopped pecans, and granola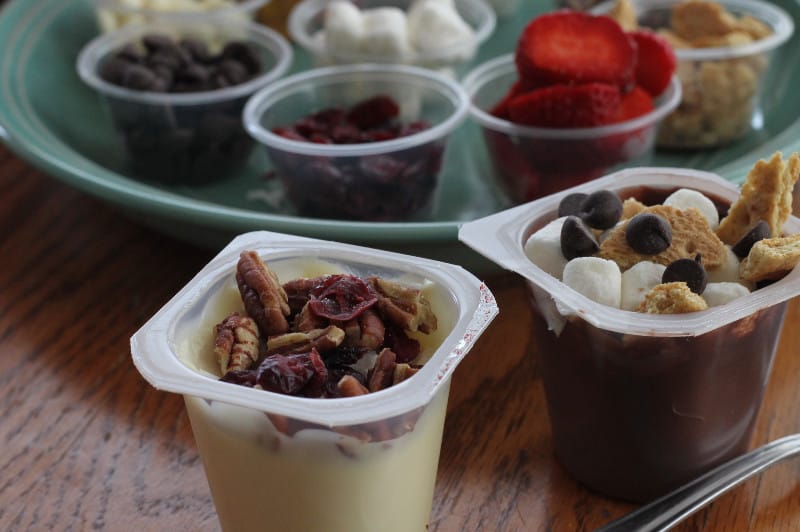 This winter, take a moment to slow down and enjoy a tasty and fun treat with the kids.
*All Snack Pack® products contain 30% DV calcium, with the exception of Bakery Shop Lemon Meringue Pie, Lemon Pudding, and Snack Pack® Gels.

This winter, take a moment to slow down and enjoy a tasty and fun treat with the kids. Snack Pack comes a variety of flavors and offers endless mix-in opportunities the kids can help prepare. Each serving of Snack Pack is fortified with as much calcium as an 8-oz glass of milk,* so you can feel good about serving your kids Snack Pack. For mix-in inspiration, visit Snack Pack on Pinterest (pinterest.com/snackpack) and Facebook (facebook.com/SnackPackPudding).How do you add a little fun to your after school snacks? Do you like to add a #SpoonfulofFun?