Have you heard of the American Girl holiday giving campaign, Share the Wonder of the Holidays? Starting November 24 through December 18, 2014, American Girl will match any doll purchase made online, in-store, or via phone with an 18-inch doll donation to the Children's Hospital Association- up to 1,000 a day! The donation, worth nearly $3 million in retail value, will help bring joy and comfort to thousands of young girls receiving care in any of the association's 200 member hospitals in the U.S.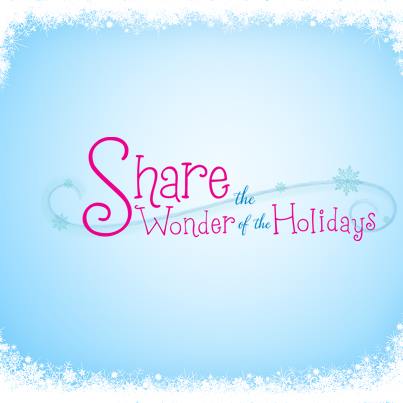 To celebrate the excitement of giving and receiving American Girl this season, American Girl invites all of us to share pictures and videos of your unforgettable American Girl moments-from unwrapping gifts on Christmas morning to celebrating a birthday or visiting a store-on Facebook, Instagram or Twitter using the hashtag #Joy2EveryGirl.
My daughters' first American Girl moments were mostly captured on film…. my youngset, with her beloved Annabelle…makes me a little teary, because she's going to get a "big girl" doll of her own from Santa for Christmas this year.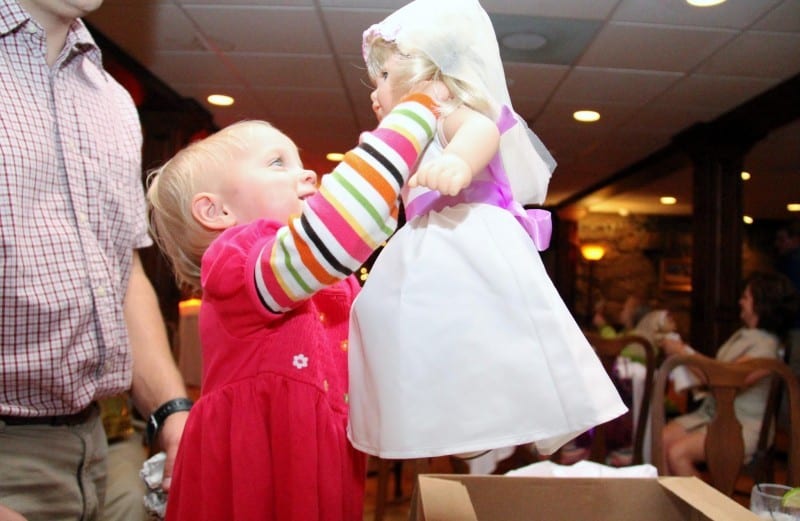 And my oldest with Holly…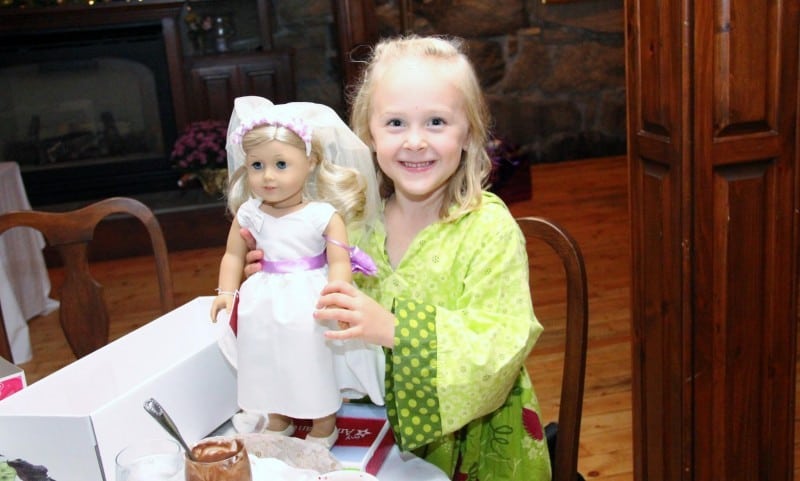 Oh how I love the magical moment of excitement.  Do you remember our sweet friend Abby?  American Girl sent us a wigless doll when my son was diagnosed with Alopecia Areata and we were so blessed to be able to send that doll to Abby halfway cross country with love, hugs and kisses in that box with her new Abby doll.  One of my favorite blog memories ever.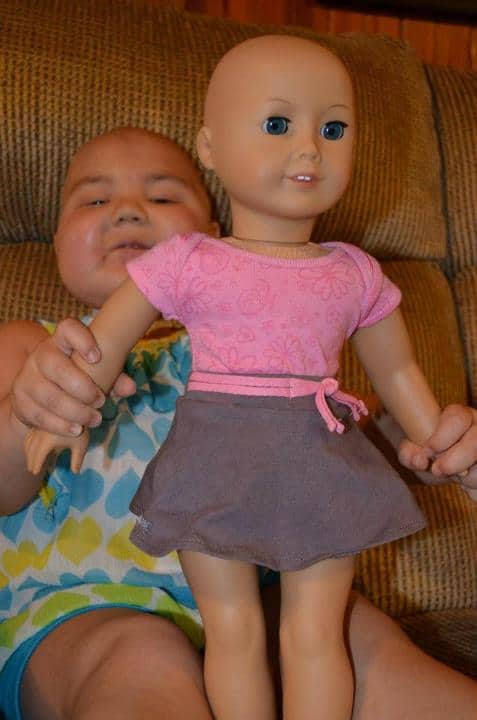 American Girl has a long-standing commitment to helping children and families in need. The company is proud to support a wide range of causes and issues affecting millions of individuals, and works with leading charitable organizations to help make the world a brighter place. To learn more about American Girl's 2014 "Share the Wonder of the Holidays" campaign, visit americangirl.com, or find them on Facebook facebook.com/americangirl, Pinterest http://www.pinterest.com/agofficial/, or Instagram http://instagram.com/americangirlbrand.
I'm pretty excited about this campaign.  American Girl is sending ME an Isabelle doll to donate to a local charity or hospital of our choice.  I'm excited to do that, and be able to pay it forward once again.