There are 6 things that make my house in need of a vacuum daily (really, at least twice daily)
Exhibit 1:
Tobey.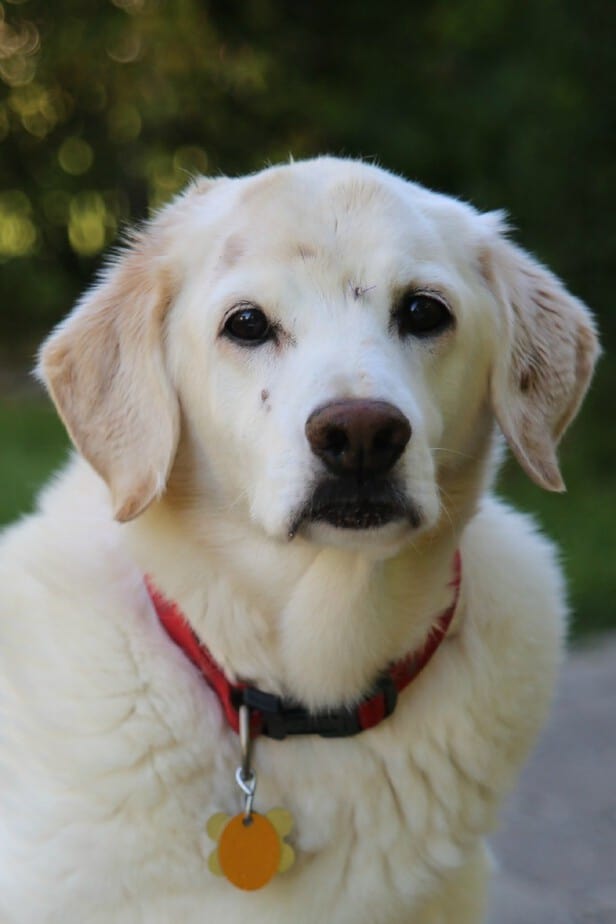 Exhibit 2:
Rosabeth (Rosie)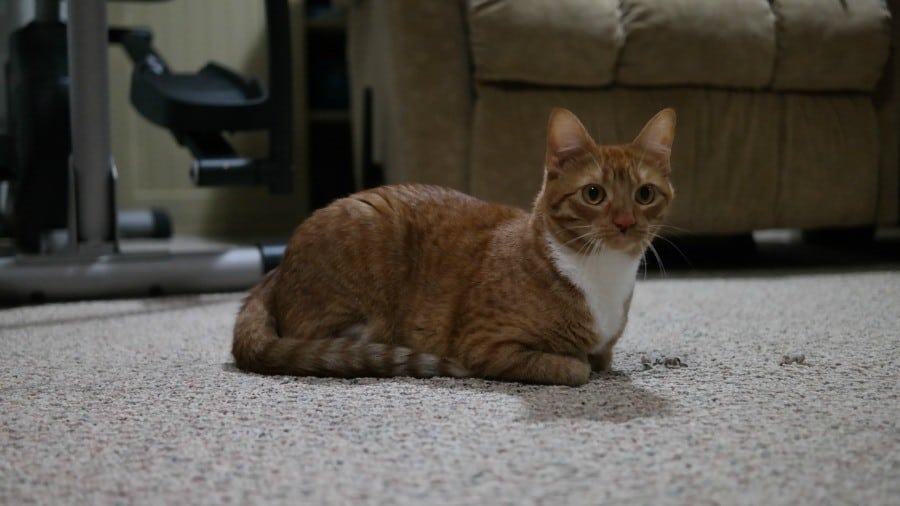 Exhibit 3, 4, 5:
The kids.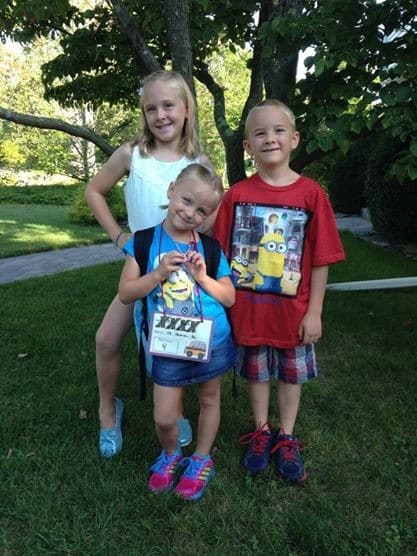 Exhibit 6:
The husband. An oldie but goodie, when we were a million years and 3 kids ago younger)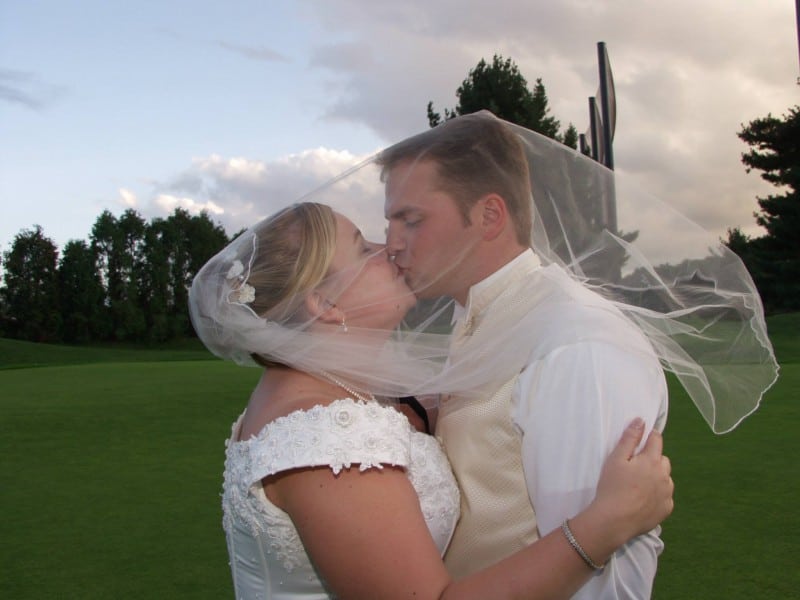 I suppose I count too…but since I'm home full time, I feel like I can discount myself. The reviewer has been compensated in the form of a Best Buy Gift Card and/or received the product/service at a reduced price or for free for the #dysonunfiltered program
Now, the dog is fabulous and he's a love, but he sheds like the dickens.  There is just Tobey fur all over, all the time.  Always. I get it picked up and it's back, mocking me from the corner where it wisped.  The cat sheds. My son and younger daughter both have seasonal allergies.  I try to stay on top of things so our house is clean, but also so they are more comfortable. I don't want allergens in my house if I can do something about it, you know?
We have a no shoe in the house rule here, but with it being the season to use our fireplace insert, my husband frequently carries buckets of wood in the house- they are heavy, so he won't always stop to take off his shoes.  That's fine, but it adds to the floor situation. He also (and me, at times) empties the ashes from the insert every few days. Again with the shoes on…
We have central vac and it's fabulous for the harder floors, but I have yet to find a central vac system I LOVE for rugs and carpet.  We have carpeting in our bedroom, and I don't feel like it's been clean for a while.  It always just seems dusty.  Dander-y.
So, when the Cinetic Big Ball Animal + Allergy came, and I got it assembled… up to our master bedroom it went.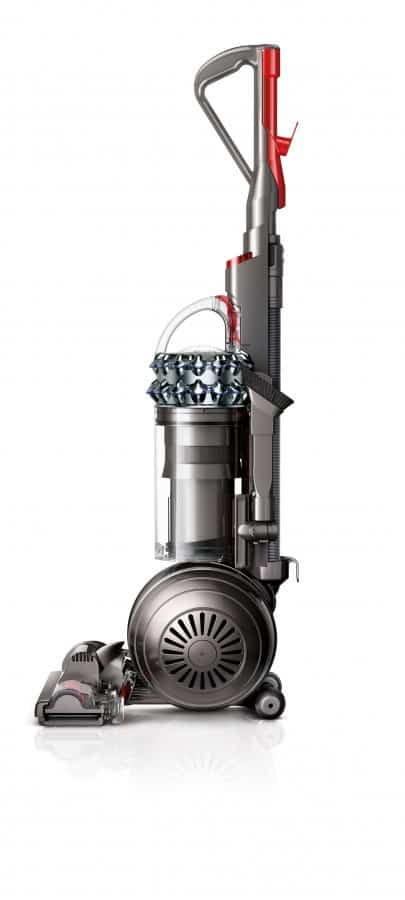 This machine is a beast.  It's not the lightest machine in the world, but oh, my goodness, it's fabulous.  Vacuum lines everywhere it went. I haven't seen a real vacuum line in over a year in this house.  (The photo below is not my house.  It can't even be a house that has had children in it for more than 5 minutes.  The walls and trim are fingerprint free).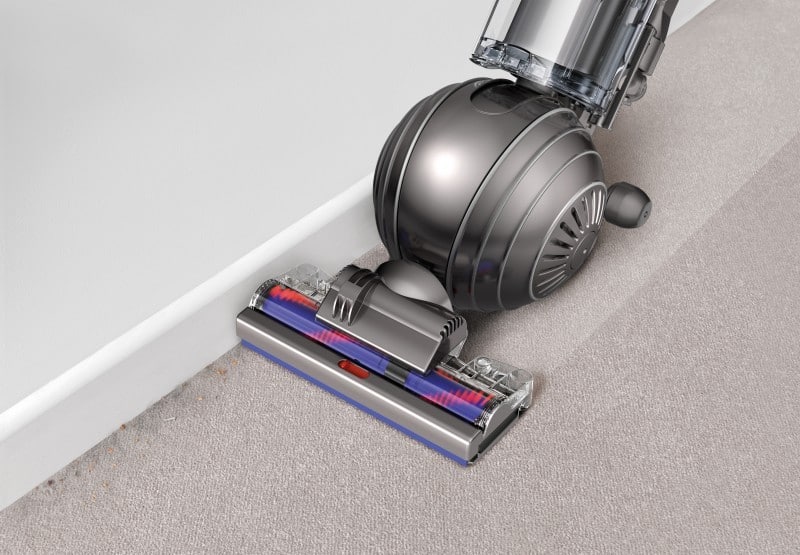 If you, like me, have the same or similar causes of dirt and other things on your floors, rest assured.  This new Dyson is available at Best Buy March 1st. It's fabulous.  I could not believe (and if you have heard of Dysons before, you know how they have a super powerful suction) how full the bin got in doing just half of our bedroom.  Nor how full it got the second half. Dyson does it's job.  LOOK at the pretty vacuum lines!! Love, love love.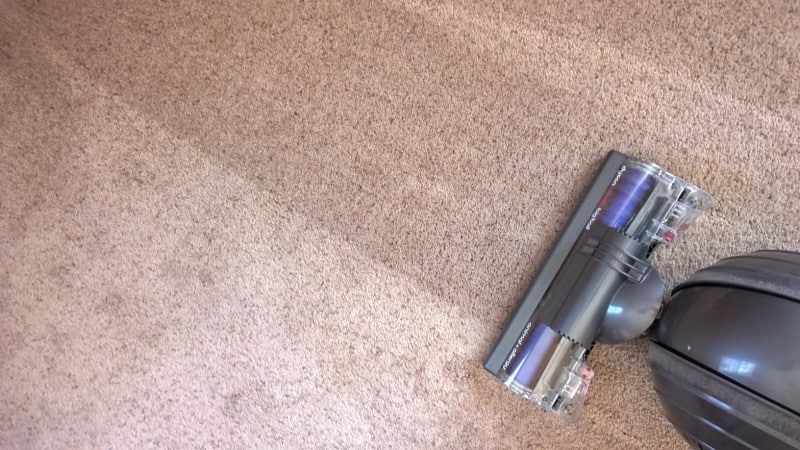 I love pushing this machine around and sucking up ALL of the dust and dirt, no matter how big  or how small.  No matter what my floor surface is (we're 90% wood floors, and about 8% carpet/rug… the bathrooms are tile).  It's all going in there, and it all goes out when I empty the bin outside into the trash bag.  It's marvelous. I feel like I am really able to DO something new to help keep the air free of allergens for the kids!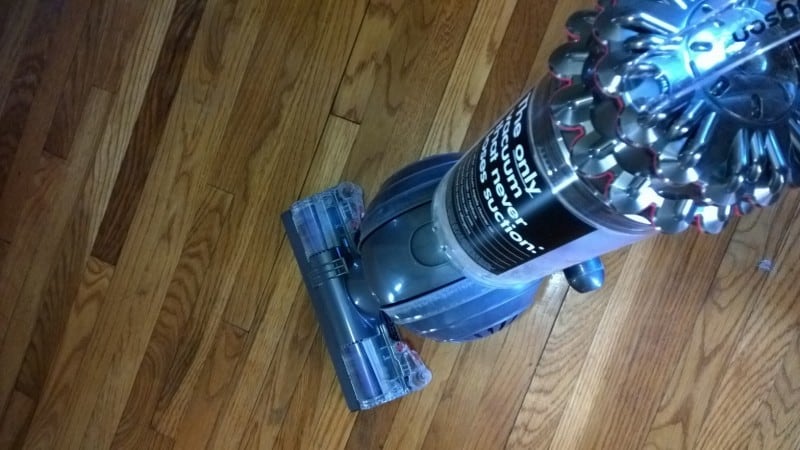 Dyson Cinetic Big Ball Animal + Allergy:  Dyson continues to bring the best in vacuum technology – introducing Cinetic Science technology. The new line of Dyson upright vacuums with this technology will be the first vacuum cleaner to never lose suction and require no filter maintenance. Dyson was the first to get rid of the bag and now they're getting rid of the filter – redefining best-in-class in floorcare.

Product Specs & Benefits:

Dyson Cinetic Big Ball Animal + Allergy
New Cinetic cyclones are smallest yet, so they can spin out the finest dust and dirt. They oscillate to dislodge any particles that would typically get stuck in a cyclone that small.

Cinetic cyclones allow for dust capture so small, that a filter becomes unnecessary. Thus, there are no dirty filters to wash, maintain or replace.

Tested and proven with 10 years' worth of dust. (Others claim "no loss of suction" by only testing one bin full of dust. Dyson used the equivalent of 10 years' worth, and Dyson Cinetic never lost suction.)

Cleaner head self-adjusts to seal in suction across carpets and hard floors.
Do you have someone in your house with allergies?  How do you fight off the allergens?