One of my favorite things to do as a kid was go back to school shopping.  Finding that perfect notebook, pencil case, folder- there was just something so exciting to me about new supplies for a brand new school year. That love of back to school shopping stayed with me, of course, and it's just as much fun going with my own kids to choose their supplies.

My fourth grader is all about cute animals right now.  That, and peace signs or animal print.  I"m sure you can imagine that her supplies echo those interests as much as possible.  She'd actually seen the cutest puppy Trapper Keeper (did you have a Trapper Keeper as a kid? I LOVED mine!!) and was very disappointed to learn she didn't need a binder for fourth grade.
My littlest one, starting Kindergarten next week, well, she is all about her beloved character friends.  My Little Pony, Hello Kitty and Littlest Pet Shop are the big loves in her life right now, and, well, she's done what she could to ensure those friends also head to Room 19 with her on her first day of school.
My son- he really surprised me.  He really took a lot of time thinking about what he wanted for a folder, a binder, and his biggest decision?  His pencil sharpener. He did end up with a trash can sharpener which I will admit is pretty cool.  He needed a sharpener with a lid. He got one!
Times have changed, of course, and the options are far greater than when I was a kid. It's still just as exciting, and now even more, as I watch my own kids prepare for a new year of learning.  While the variety may be larger, and the product options greater, there's a few constants that remain the same.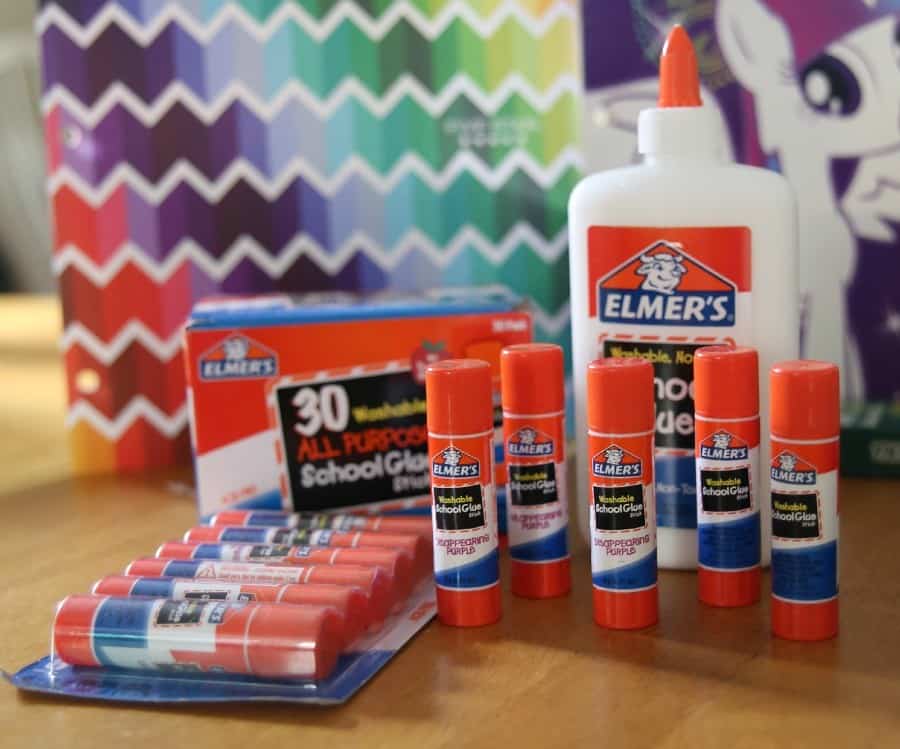 One of those constants? Elmer's Glue. While I probably had Elmer's Paste in my primary years (and, if I am being honest, eaten…), and later Elmer's School Glue, the kids have the amazing glue sticks and disappearing color glue sticks to choose from in addition to what I knew.  Funny how some things stay the same no matter how much they change, you know? All 3 kids chose the disappearing purple ink for their glue sticks. 3 kids, 3 ages, 3 grades… same choice.  Not surprised by that at all.
I don't remember everything about my childhood. I don't remember everything about my school years. I do know and remember quite well that Elmer's has been a constant through my school years, in every grade, even in college. We use Elmer's here at the house, in many formulas, for our glue needs. I grew up with Elmer's products in my house as a kid, and I've continued using the brand as an adult.
The kids and I are starting a project today, we're making our own Boxtrolls, in anticipation of the movie coming next week.  They're really excited about them, as am I. We've been reading the Here Be Monsters book all summer, together, as a family, and are very excited for the movie to come out next month. The kids also told me they want to make their own "First Day of ___ Grade" signs this year, for the first day of school.  I'll update this post with photos when I have them. We'll be using Elmer's for both projects, of course.
Check out  Elmer's Parents Club, there's a lot of great content on there. Projects, printables, and more are available once you join (it's FREE) !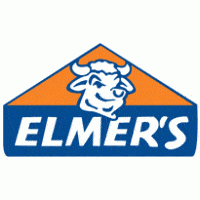 Elmer's is America's #1 School Glue. A must-have for every backpack, Elmer's School Glue is always safe, always washable.
Disclosure: Compensation was provided by Elmer's via Mode Media.  The opinions expressed herein are those of the author and are not indicative of the opinions or positions of Elmer's.
0