Banana Oatmeal Breakfast Bars
I am always, always up for new breakfast ideas. Especially for school mornings. With the end of the year, we have a lot of later-than-usual evenings and just a whole lot going on. Late nights make for hectic mornings, and finding ways to simplify mornings ahead of time is what I look to do this time of year. These Banana Oatmeal Breakfast Bars are great to make ahead and when serves with yogurt, fruit, or both, give the kids a fun, balanced breakfast with a fun surprise on an otherwise "regular old morning." They also save my sanity.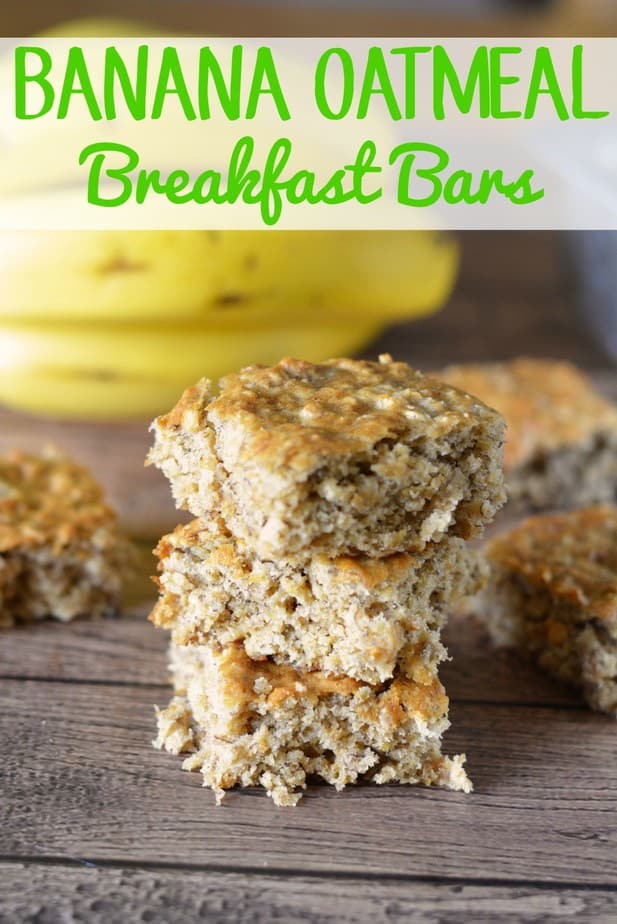 Banana Oatmeal Breakfast Bars
Ingredients:
1-1/2 cup flour
1 teaspoon salt
1 teaspoon baking soda
1/4 teaspoon nutmeg
1 teaspoon cinnamon
1/2 cup butter, softened
1 cup brown sugar, packed
1 egg
3-4 ripe bananas, mashed
1 teaspoon vanilla
1-1/2 cup oatmeal (quick cooking is fine)
6 ounces (3/4 cup) chocolate chips
Directions
Preheat oven to 400. Grease a 9×13 pan and set aside.
Combine flour, salt, cinnamon, nutmeg and baking soda and set aside.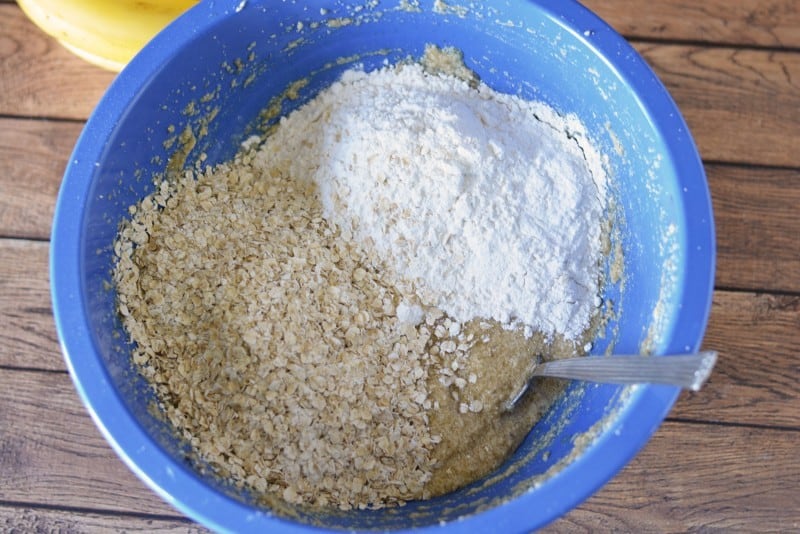 With a mixer, beat butter for 30 seconds. Add sugar and beat well. Add egg and banana and beat well. Stir in flour mixture and oatmeal. Add chocolate chips and stir.
Pour into prepared pan and spread evenly.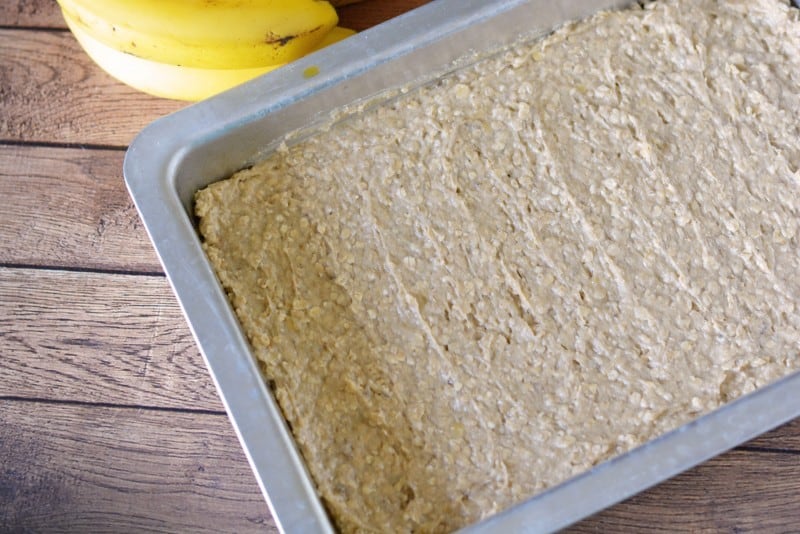 Bake for 20-25 minutes or until golden brown and toothpick inserted into the center comes out clean.
Makes 36-40 bars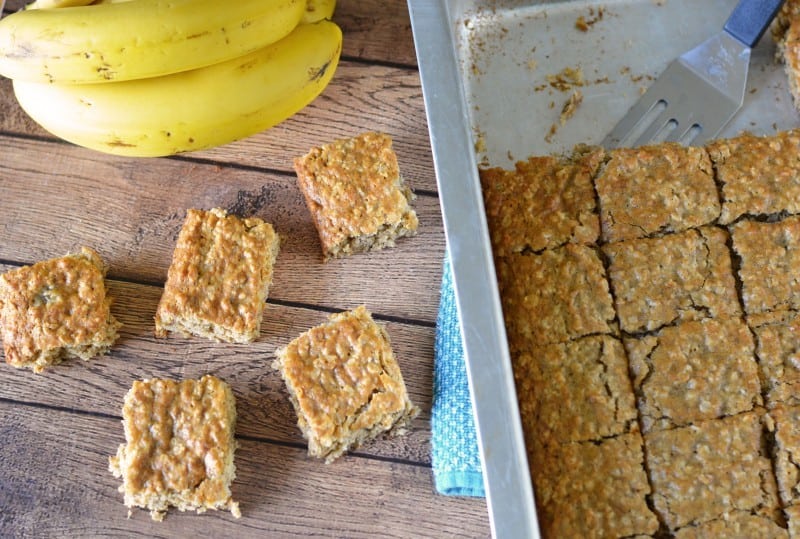 Love banana and oatmeal together? Check out these Oatmeal Banana Applesauce Muffins!
[mpprecipe-recipe:2156]