When I was a kid, I had four older siblings. Because they were a minimum of 10 years on me, they didn't interact with me all that often. This meant I spent a lot of time on my own. I was a pretty imaginative kid who was always pretending to be one thing or another. My mom said the one thing I did most often was to pretend I was an entertainer. I would sing, act and dance in front of the big mirror in her room for hours. When I was older, I dreamed of working behind the scenes in the entertainment field, but that job never opened up for me.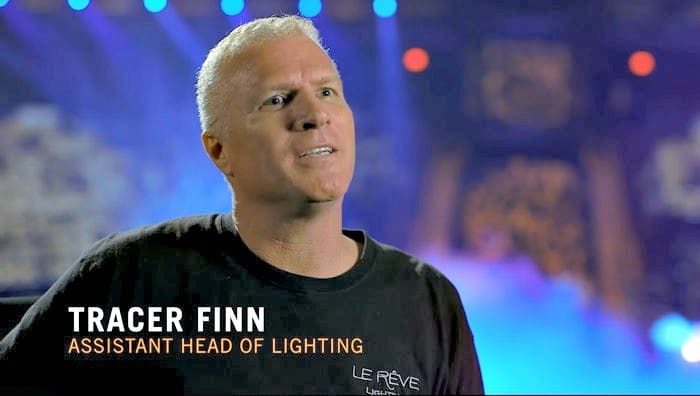 I recently saw a really cool video about a guy named Tracer Finn who has my dream job! Tracer is the Assistant Head of Lighting at the Le Reve – The Dream, at the Wynn in Las Vegas. The Mickey Finn Show in San Diego, of which, Tracer worked on the lighting crew for the show when he was 18. Tracer credits this experience for his learning from the crew by asking questions about the behind the scenes technical aspect of the show. Since then, Tracer has worked with such greats as Dolly Parton, Siegfried and Roy, and set up and worked the lights on Cirque du Soleil's "O".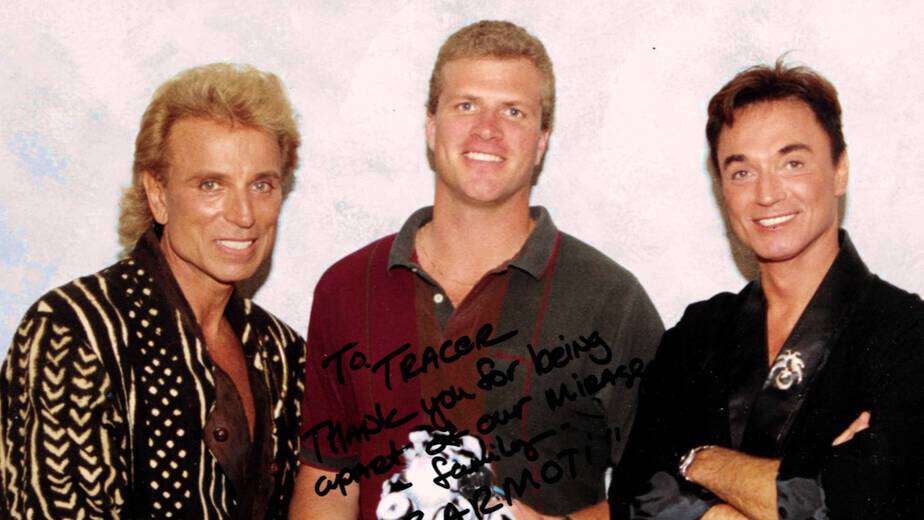 From there, Tracer helped build the lighting system and opened Le Reve, which has been around for 10 years. Le Reve has been so popular, it has even won Sow of the Year for 5 years in a row! Tracer's team has a big job in making Le Reve – The Dream be as spectacular as it is. They have 300 underwater lights, over 20 miles of cable in the pool, and 200 moving lights in multiple colors from the floor to 110 feet, making it a 360 degrees, top to bottom experience. Good thing Tracer doesn't have a fear of heights, right?! Tracer and his team take their job quite seriously as they know the success of the show can be made or broken by consistently great lighting.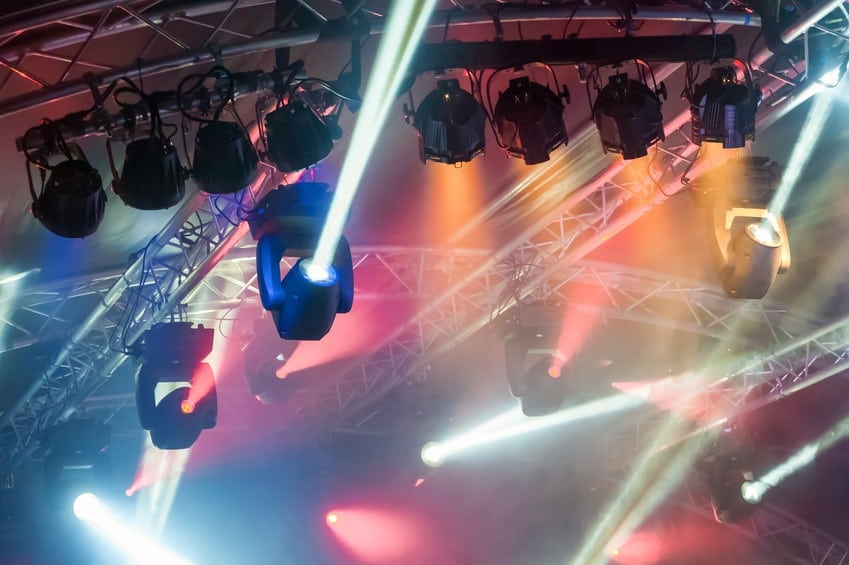 The one thing that stood out to me about Tracer was his excellent work ethic. Tracer is there, in the trenches, making sure each and every show is perfect. And Tracer isn't in it for the glory. The audience enjoy the lighting for the show, but aren't aware of Tracer and his team. Tracer's passion for his work is something I really admire. If you want to see more about Tracer, you can watch his video, which is part of the 1 in 100 million series from Kronos, the leader in workforce management solutions..
Kronos helps their clients manage their time, attendance and absence records, schedules, HR and payroll hiring and more. The idea for the "1 in one hundred million" Web Series was to bring stories like Tracer's who have an important jobs that often go unrecognized. Through this series, we can celebrate these hard working and passionate people who reflect the character, commitment and passion which is the fabric of today's workforce. The "1 in one hundred million" Web Series highlights a new story each month, so to stay up to date, please subscribe and celebrate these men and women and get a behind the scenes look at what they do.