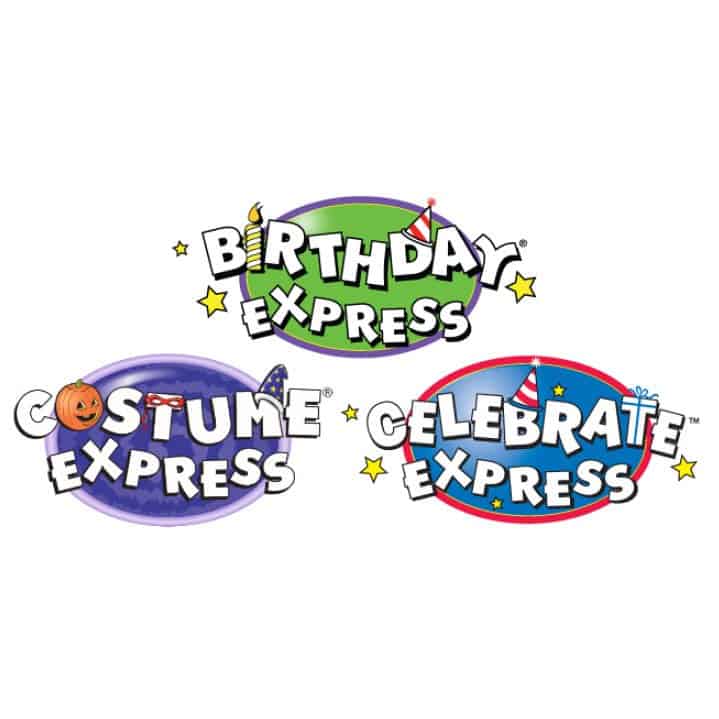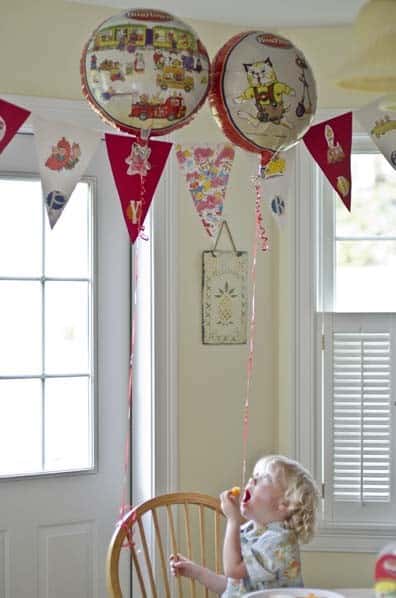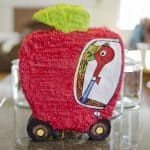 I grew up reading the Richard Scarry books and have such fond memories of all the characters. Now that Busytown is popular again my children just LOVE watching them on t.v. I feel good about letting them watch this show and know that it is kid-friendly and innocent. Both my 3 and 6 year old boys enjoy the show and love solving the Busytown mysteries! When it came time to plan my 3 year old's birthday party I knew that we wanted a Busytown theme. I was SO pleased to discover that Birthday Express carries all the Busytown party related supplies. These items have been hard to find in the past, but Birthday Express now offers everything I needed to plan a super duper Busytown Party!!!! The very generous folks over at Birthday Express sent me a great box filled with the following items to supplement my party: -Centerpiece -Placemats with activities on the back -Plates, Napkins and Cups -Stickers, Notepads and Tattoos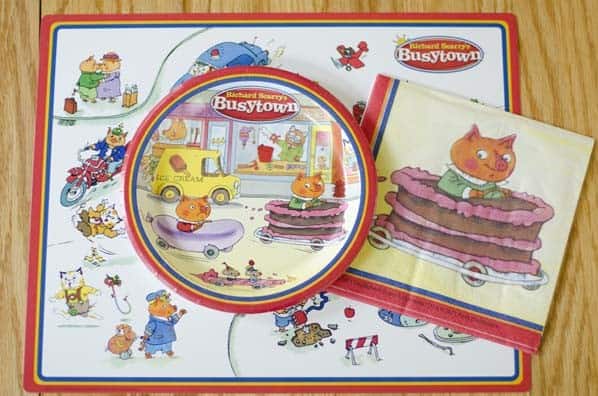 -Balloons -Favor Boxes -Removable/Resusable Wall Decals -Pull String Pinata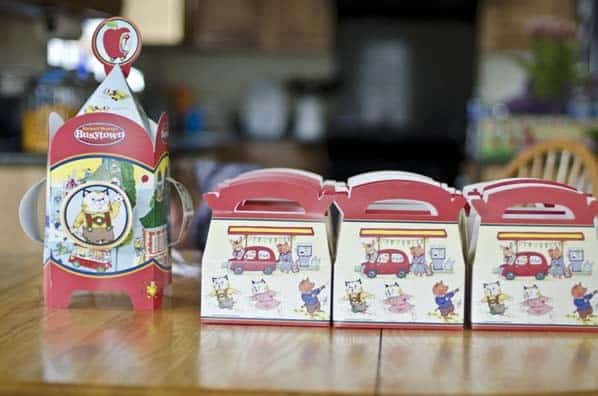 I was SO pleased with the quality and variety of supplies that were offered by Birthday Express. All of the items had that "classic" Busytown look to them: just like I remember in the books from my childhood. I love that they offer some unique items as well, such as the: pull string pinata and removable wall decals. It's the small details that really make a party special. The removable wall decals were really SO cool. I used them here on a chalkboard sign that we used to welcome
our guests to the party. After the party I removed the decals and placed them back on the sheet they came on. These little guys are reusable, so now we can use them on lunch boxes, bedroom walls, or anything else I can come up with! I was also impressed with how many stickers came on the sheets. All of the characters were represented and they came in different sizes to suit your needs.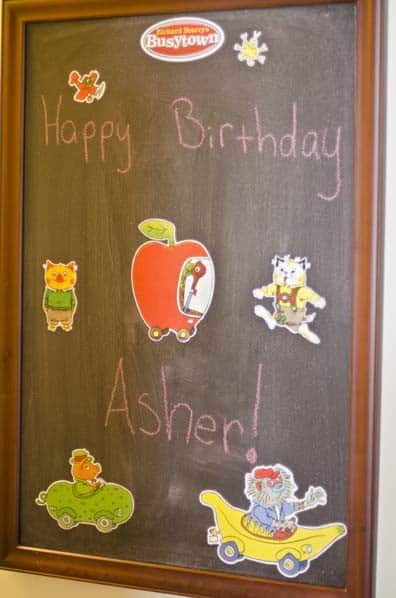 The reversible placemats were a huge hit as well. These thick paper placemats have a cute Busytown design on the front, with puzzles and activities on the back. I threw a bunch of crayons on the table and the kids spent a good 20 minutes working on their placemats. Everyone was excited to take their special mat home withem. The favor boxes were adorable as well. They were filled with the Busytown stickers, tattoos and notepads as well as their loot from the pinata. Everyone had a
great time with the pull string pinata. I have never used this type of pinata before, but it worked great. The pinata was easy to fill, via a hole in the side. We hung the pinata in the garage and the kids each took a turn choosing one string and pulling it until we found the "magic" pull string that broke open the bottom. It was really fun, and a lot safer than the old fashioned kind you have to break open with a bat. Much more appropriate from the 3-6 year old crowd. All of the party supplies from Birthday Express were really reasonably priced from around $3 to $20 each. You can throw a really great themed party for under $50. In addition, they offer party packs starting at $23.99. We had so much fun with the Busytown theme and all of our guests had a great time. They all commented on the adorable decorations and party favors. If you have a little who loves Busytown in your house, I highly recommend checking out these items!!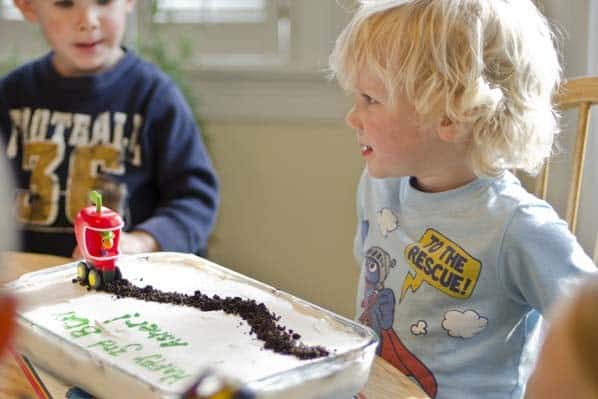 Birthday Express offers Free Shipping with all orders over $50 using the code: FREE50.  "Samples of these items were provided to facilitate my review. All opinions expressed are my own."