I'm guessing that you've probably heard of Blick Art Materials.  Some of you may even have had the pleasure of visiting on of their stores!  We have one about 45 minutes from my house- I need to get over there. I haven't been since we moved to this house going on 8 years now. Blick Art Materials focuses on offering quality products, huge selection, and a skilled, knowledgeable staff who not only know to help you with what you are looking for but also are able to give suggestions and options for other things for educational and professional needs.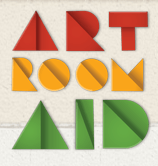 Not only does Blick Art Materials but they have also started a wonderful project called Art Room Aid which they started in 2009. Clearly Blick Art Materials has always supported arts in education, including art scholarships and helping to create lesson plans to meet core curriculum standards to help educators- Art Room Aid kind of took things a step further.  Art Room Aid provides the tools to easily share your dreams and funding needs without complicated applications or fees that take away from contributions. If you're an arts advocate you can quickly locate a project that resonates with you and make a high-quality contribution that will go directly to a project in need.
Art is all around us, in everyday life and on special occasions.  It's in our work, our play, our love, and so much more.  We need to find ways to support arts in education the way Blick Art Materials is with Art Room Aid- or similar!  I understand that the economy is rough but it makes me so sad that the arts are one of the first things to "go" in so many school districts.  I try to support however I can- sending glue in when I find sales, or markers, crayons, supplies- in the hopes that that can free up some money to do other things.
I was very happy to be able to offer my son's Kindergarten teacher the chance to work together on this so that she could create a project based on her ideas and not just on what was available due to budget constraints.  I won't lie, she was very excited to have this chance.  I was excited to share it with her.  She's really excited to do a Paper Flowers Project with the children in her class, which goes along with a writing activity she's got planned for April of this year.  Please visit and check out the Paper Flowers Project List for Mrs. R and we'd love if you could support the classroom, or share this with someone who may decide they'd like to support.  Every little bit helps!  (Clicking the image below also will take you to the project list page)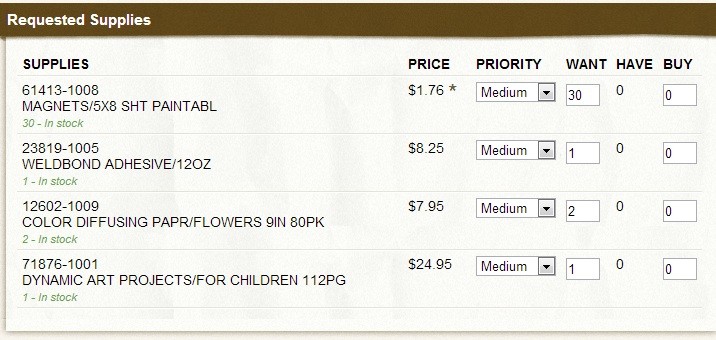 How do you feel about arts in education?  Do you feel as I do? I want to know! I also want to know what your favorite projects were in the classroom growing up. 
Check out this infographic called Brushstroke of Genius

This is a sponsored post with The Motherhood. 
0