This review of Nano, Biscotti and Katie Mack boutique girls clothing from Bunnies Picnic is possible thanks to the dress and outfit we were sent for review.  Opinions are my own. My girls love to have fun, fancy clothes.  I like for them to have quality clothes that will hold up to wear, tear, cartwheels gymnastics, scooters and whatever else they decide to do in their clothes.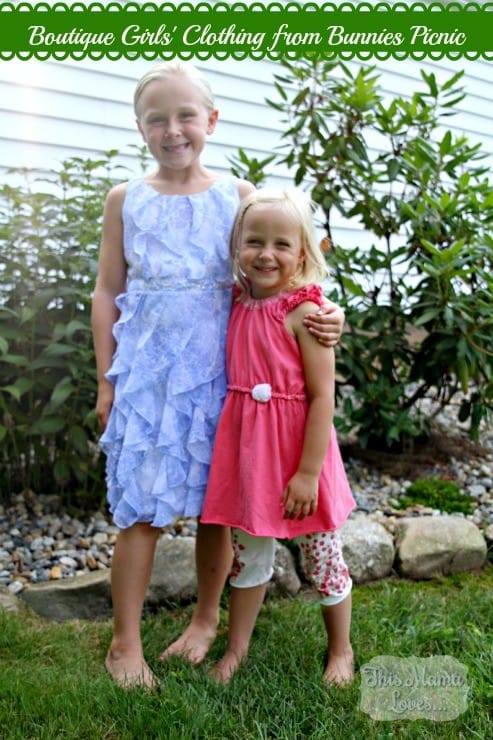 Bunnies Picnic sent us this Nano Comfy Stretch Tunic in Poppy with the coordinating Floral Capri Leggings in vanilla.  I adore this outfit.  It's comfy, it's easy to wear, easy to wash, and 100% cotton.  Paired with the coordinating leggings it's a perfect outfit for spring and summer days.  This one does run small- my little one is pretty tiny and we have size 6 top for her and size 5 leggings (the 5 top would have fit but I like coverage for tops and she can wear the top with jeans in cooler weather or long leggings).  It's a sweet print and not one that you can find at many stores, so she won't be wearing the same as everyone else.  The off-center rosette at the waist is just the perfect little finish to this darling outfit!  (It's also on sale right now, so hurry over and order!)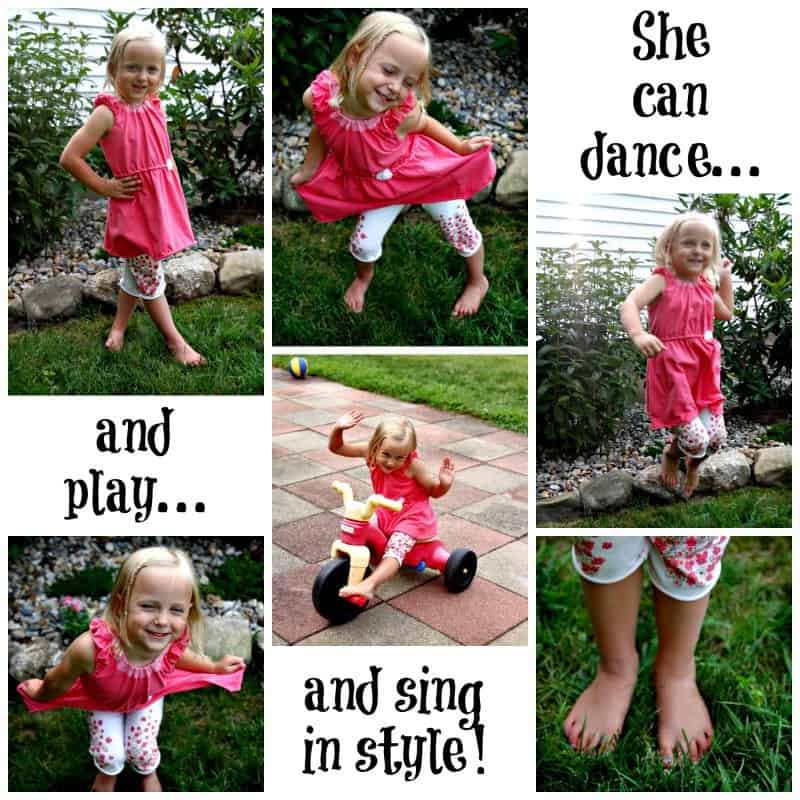 We also received the Biscotti Rococo Rose Colonial Blue Printed Dress– which I think runs fairly true to size or maybe a bit on the narrow side.  It's beautiful.  My daughter took one look and declared this her official first day of school outfit.  She loves it.  It's everything she wants in a dress that makes it feel and look fancy- but the chiffon and vertical ruffles paired with the sparkles at the waist make it "cool" enough for my tween to be feeling like she's cool, too.  It's a beautiful, simple dress that looks as sweet on as it does on the hanger.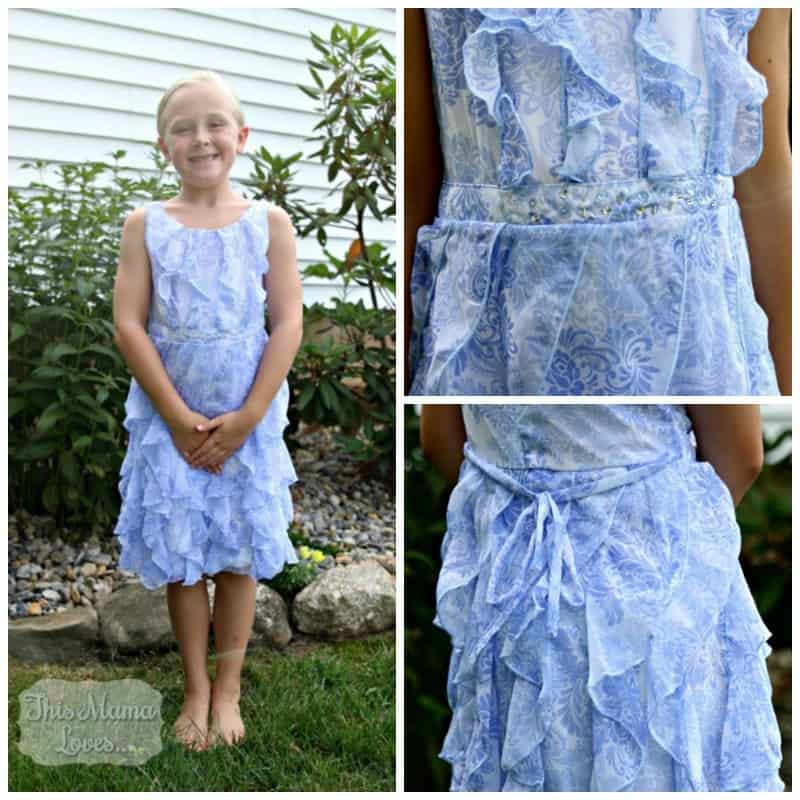 Bunnies Picnic offers so many beautiful, fun, funky and functional boutique girls clothing options (and some for boys as well)!  I'm already waiting on another order for just a few pieces- there are some really great sale prices and the items that Bunnies Picnic has on their site are all just a little bit different than you will find in a store at the mall- so your little one can stand out just a little bit more.
Just a note- be sure to check on care instructions for pieces you are ordering.  Some, like our dress, are dry clean only and it is something you'll want to know ahead of time.  I absolutely don't mind spending a bit more to get quality clothes for my girls- especially for my older daughter- because I know it will last through my younger daughter too. I'd rather spend the money once and get more wear out of things than get a not as great quality for half the price and end up buying it again, you know?
What kinds of clothes do your kids like to wear? Do you shop for boutique girls clothing too?
0