Both of my girls love headbands.  One wears all the time, the other wears them for 10 minutes and I find them all over my house.  Headbands are fun, funky, sweet- they can kind of bring a lot to the "outfit party" so to speak.  The problem? We haven't found a good way to store our headbands.
What you need:
Duct tape (have fun with the color, print, design, etc!)
Empty (and clean) bread crumbs container- or any cylindrical shaped container
What you do:
I did the lid first, just for practice.  Cover the lid with the duct tape, being sure to overlap the "lip" of the lid so the design is all over.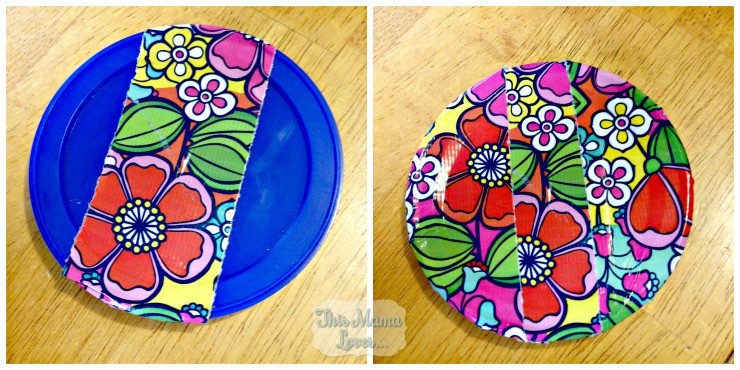 Wrap the container/canister in the duct tape.  You can do alternating patterns if you want to have some fun, but we're pretty basic around here.
I have been storing extra little clips and braiding elastics inside the container along with a hairbrush- now I know I can find those things when the girls want fancy hair- and they are out of sight and not cluttering the dresser!!
What do you use to store headbands?
0